This Sunday: SOUPer Bowl IX
What's better than football victory? Delicious soup served in homemade bowls, and proceeds supporting food for the hungry!
Please join us this Sunday, February 12th for the 9th annual Souper Bowl at Haley House Bakery Cafe. Tickets are selling quickly, so get your tickets today (the 2 pm and 3 pm entrance times are already sold out)!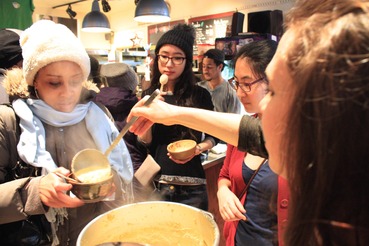 Each year, more than a dozen chefs prepare delicious soups made from locally sourced ingredients as a fundraiser to support the Haley House Soup Kitchen. This fun event is co-sponsored by MassArt's Center for Art and Community Partnerships. This year's soups include African Sweet Potato Stew with Creme Fraiche and Cilantro, Sunchoke and Oyster Mushroom Chowder, Smokey White Bean Soup with Roasted Corn and Poblano Pepper, and Miso with Tofu, Kelp and Whole Grains (there are several vegan and vegetarian options).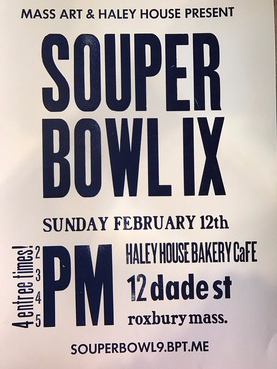 As guests enter the event, each attendee chooses a hand-crafted ceramic bowl, courtesy of MassArt's Clay for Change student group. As a keepsake, guests are invited to take their beautiful, unique handmade bowls home!
Please note, there are four separate entrance times but the first two are sold out. Tickets for the 4 and 5 pm are still available (this event sold out last year, so please plan to buy your tickets in advance ($40 each)!
Tickets & more info available here.
---
Soup, Learning & Covered Beds @ the FARM!
The farm team is excited to be part of the Souper Bowl Fundraiser this Sunday! The Thornton Street farmers are preparing a Chipotle Winter Squash soup with produce from the Haley House Farm, as well as the Food Project, Boston Area Gleaners, and Freight Farms. What a beautiful display of the the partnerships and resource-sharing that continually happens in the Greater Boston urban agriculture community.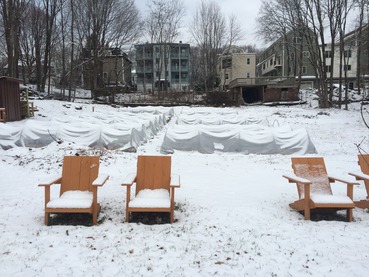 The winter is a time filled with learning. In late January, the farmers attended The Carrot Project's kick-off event for their Deepening Roots, Growing Success program, which is a business training program designed for urban farmers and food processors, and Hibernian Hall was filled with many people who are growing throughout our city. They're also looking forward to attending and presenting at both the 5th Annual Urban Farming Conference, co-hosted by Urban Farming Institute and the Massachusetts Department of Agriculture, and the 42nd Annual Gardeners' Gathering, hosted by the Trustees of Reservation. Both events will be in March at Northeastern University - please join us!
The garden beds on Thornton Street are all seeded and covered with hoops, and some of the milder winter days have allowed the cold weather greens to begin to sprout. Growth is slow this time of year with the limited daylight, but plans for the upcoming growing season are well in the works. The Dudley Greenhouse at The Food Project has granted us space for the third year in a row to begin our seedlings, and we will begin starting our 2017 crops in early March. Currently we are finalizing a crop plan to provide favored staples to Dudley Dough, the Bakery Cafe, and soup kitchen throughout growing season. Stay tuned!
---
#ThrowBack to 1941: America First
The more the world changes, the more it stays the same.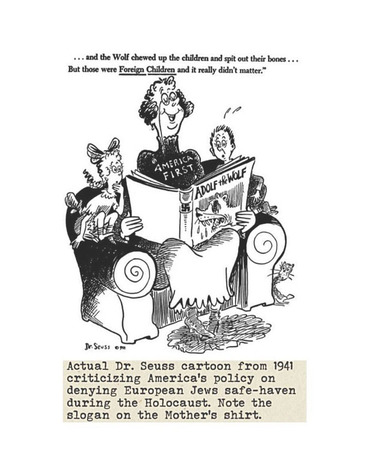 '
America First
': From Charles Lindberg to Donald Trump (from NPR)
---
Sanctuary in the Kitchens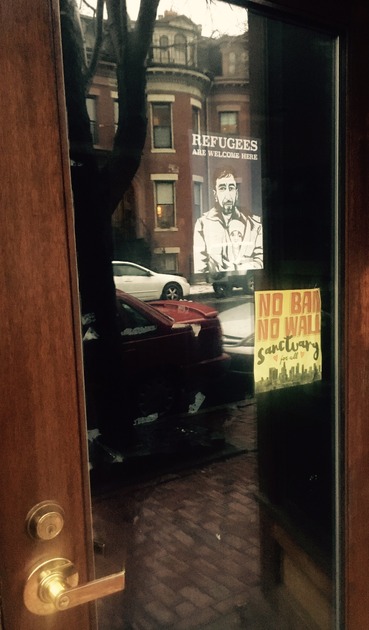 This past month has been eventful. Members of the extended Haley House community (including many of you, our readers) have taken action on behalf of important causes. A group from Haley House participated in this year's annual city-wide
homeless census
on January 25th, and our soup kitchen hosted a sign-making party for some of the recent rallies. Guests of the soup kitchen and neighbors have been supportive of the signs on the front door to the kitchen reading "Refugees Are Welcome Here" and "No Ban, No Wall, Sanctuary For All."
---
Pizza With Purpose Delivered To Your Door!
Did you know that you can now get your delicious Dudley Dough pizza (+ wings and anything else your heart desires) DELIVERED to your home? Click
here
to check it out or place and order RIGHT NOW!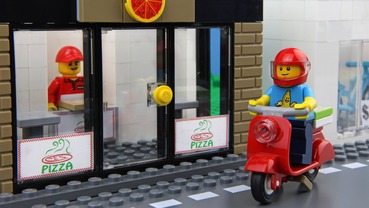 EVENTS
2/9: Lifted Boston presents "Black Love,
" 7 pm at HHBC (
more info
)
2/10: House Slam featuring Jha D
, 6:30 pm at HHBC (
more info
)
2/16: AiLi Live: the 5th annual Urban Farming Conference
featuring Pat Spence, Rose Arruda, and Andre "Mr. Noteworthy" Sparrow + open mic, 7 pm at HHBC (
more info
)
2/18: Pints & Politics:
#AmendXlll presented by Stuck on Replay, 4-7 pm at Dudley Dough (more info)
2/23: Roxbury: A Peace of the Pie
, presented by PEACE, 7 pm at HHBC (
more info
)
3/2: Jazz by Any Means Necessary
featuring the Fulani Haynes Jazz Collaborative, 7 pm at HHBC (
more info
)
3/3: First Friday Game Night
at 5-8 pm, Dudley Dough (
more info
)
4/2: Thornton Farm Workday
, 12-2:30 pm at 95R Thornton Street (
RSVP to Eric
)
5/6: Thornton Farm Workday
, 9 am -12 pm at 95R Thornton Street, potluck to follow (
RSVP to Eric
)
---
Help Wanted
Haley House is currently hiring:
Administrative Assistant
Bakery Cafe Manager
---
Donation Wish List
Clothing For Soup Kitchen Guests:
Each Monday morning, we open the "clothing room" for our soup kitchen guests. All men's clothing and personal hygiene projects are very much appreciated, especially:
Backpacks
NEW underwear & undershirts (men's)
NEW socks (wool or cotton)
Boots & shoes (men's)
WARM Jackets & coats
Belts
Winter Gear
Pants (especially between size 30-40) & shirts (men's)
Vests, sweaters & sweatshirts
Athletic Wear
Toiletries (soap, body wash, shampoo, conditioner in travel sizes, lipbalm)
Toothbrushes & Toothpaste
DEODORANT
Shaving cream & razors
Soup Kitchen & Live-In Community:
---
Dudley Dough Hours
MONDAY-FRIDAY
7 am- 9 pm
SATURDAY
11 am- 9 pm
---
---
Haley House Bakery Café Hours
MONDAY
7:30 am - 6 pm
TUESDAY & WEDNESDAY
7:30 am - 8 pm
THURSDAY
7:30 am - 10 pm*
*food until 9 pm
FRIDAY:
7:30 am - 9 pm
SATURDAY:
9 am - 4 pm
SUNDAY:
10 am - 4 pm