CEJC News
• Steering Committee Welcomes Carol Sewell

• Plans Underway for Summit II

• Friends in High Places

• CEJC Introduces Ombudsman/APS Reporting Protocol to Aging Network

• Coming Soon: Join CEJC

• Tell Us Your News
State and Local News (California)
• Governor Signs Elder Justice Laws

• CDI Launches Financial Abuse Website

• News From Around the State
National News
• Elder Justice Coordinating Council Meets for First Time

• GAO Releases Report, Senate Hold Hearing on Elder Financial Exploitation

• CFPB Releases New Products, Announces New Projects

• America's Top Journalism Fellows Focus on Elder Justice

• U.S. Attorneys Host Investor Fraud Summits to Educate Consumers

• NCPEA Joins Forces with N4A, Begins "Polyvictimization" Study

• NAPSA Launches New Website
Recently Released Research/Reports
• 2012 APS Status Report
• Evidence-Based Practice in APS Report and Webinar
• Sacto's Elder Death Review Team Finds Family Caregivers Unprepared
Resources
• ABA Webinar on Drafting SAFE POAs
• OVC Releases Resources on Responding to Crime Victims With Disabilities
Spotlight on Promising Practices
• EMS Providers' "Random Acts of Kindness" Programs Aid Elders
---
CEJC News
Steering Committee Welcomes Carol Sewell
CEJC's Steering Committee is delighted to welcome it's newest member, Carol Sewell, of The California Commission on Aging (CCoA). Carol staffs the Commission's legislative efforts and has helped to secure passage of legislation to increase funds for low-income senior housing, train mental health practitioners to work with victims of elder abuse, secure funding and autonomy for the State Long-Term Care Ombudsman, and prohibit the use of gag orders in the settlement of elder and dependent adult abuse cases. She worked for over ten years as a legislative aide in the State Assembly. Her participation strengthens CEJC's partnership with CCoA on exciting upcoming projects, which include a summit next year (see below).
Plans Underway for Summit II
CEJC will be working closely with CCoA and the California Welfa

re Directors Association in planning a summit in September, 2013. The event will highlight progress made since the 2010 summit, identify new and emergent needs, and serve to launch a statewide Blue Ribbon Panel that will bring together policy makers with experts and practitioners to help shape California's elder justice agenda. CEJC's new partners bring added experience and credibility to policy discussions about elder justice and strengthens the foundation of support.
Friends in High Places
Two CEJC Steering Committee members have assumed leadership roles in prominent national organizations. Mary Counihan assumed the presidency of the National Adult Protective Services Association, and Lori Delagrammatikas became Vice President of the National Committee for the Prevention of Elder Abuse. Congratulations!
CEJC Introduces Ombudsman/APS Reporting Protocol to Aging Network
Steering Committee member Molly Davies (WISE & Healthy Aging) led a workshop at the recent California Association of Area Agencies on Aging conference to introduce a protocol she and a multidisciplinary work group developed to guide counties in coordinating their response to abuse reports. Other members of the APS/Ombudsman Jurisdiction Work group are Lori Delagrammatikas, Joe Rodrigues, Kris Brown, Jennifer Bransford-Koons, and Richard Franco. The work group was initiated by delegates to CEJC's 2010 summit. Michelle Quiroga-Diaz, also of WISE & Healthy Aging, conducted a session on their new Care Management program, a collaboration with the Santa Monica Police Department. WISE & Healthy Aging employs a social worker who serves as a victim advocate and an educational resource for the Police department.
Coming Soon: Join CEJC
In the coming weeks, CEJC will be sending out information on how you can become a founding member of CEJC and join us in shaping the future of elder justice in California.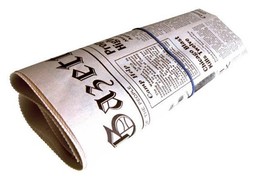 Tell Us Your News!
Every day seems to bring important new developments in elder justice and abuse prevention. Help us keep our colleagues informed by sharing updates on your new products, projects, and activities. We also welcome your thoughts and comments. You can reach us by clicking here.
---
State and Local News
Governor Signs Elder Justice Laws
Governor Brown's marathon bill signing session yielded significant gains for elder justice. Among the bills he's signed:
AB 40 (Yamada) requires that reports of suspected or alleged physical abuse in long-term care facilities be made to both local ombudsmen and law enforcement.

AB 1525 (Alejo and Allen) mandates people or entities engaged in money transmission (e.g., Western Union) to report abuse.

AB 2149 (Butler) bans gag orders in senior and dependent adult settlement cases that currently prohibit parties from contacting or cooperating with APS, ombudsmen, or other governmental entities.

SB 1170 (Leno) offers added protections against unscrupulous practices involving the Federal Aid and Attendance Program for low-income veterans;

SB 1184 (Corbett) prohibits insurance brokers or agents from participating in, being associated with, or employing persons that participate in or are associated with, the obtaining of veterans benefits for seniors, unless they maintain procedural safeguards ensuring they have no direct financial incentives.

SB 1299 (Wright) clarifies and changes state law to make victim compensation more user-friendly and readily available to eligible victims.

AB 332 (Butler) protects older adults against identity theft.

CDI Launches Financial Abuse Website
The California Department of Insurance (CDI) recently unveiled "Senior Gateway," a Web site to educate seniors and advocates about financial abuse. The site is sponsored by the Elder Financial Abuse Interagency Roundtable (E-FAIR), a group formed by CDI that includes representatives from the Attorney General's Bureau of Medi-Cal Fraud and Elder Abuse, California Commission on Aging, Department of Aging, Department of Consumer Affairs, Department of Corporations, Department of Financial Institutions, Department of Health Care Services, Department of Managed Health Care and the Alameda County District Attorney's Office, with support from district attorneys in Fresno, Los Angeles, Monterey, Sacramento and San Mateo counties. The site offers tips and resources in:
Avoiding and reporting abuse and neglect by in-home caregivers or in facilities;

Preventing and reporting financial fraud, abuse, and scams targeting seniors;

Understanding health care, insurance, Medicare and long-term care;

Locating services and programs for older adults;

Knowing your rights before buying insurance;

What seniors need to know about annuities;

Investing wisely; and

Reverse mortgages
News From Around the State
The University of California, Irvine was awarded a grant for "Take AIM Against Elder Abuse," a pilot program to test interventions for at-risk elders with dementia and their caregivers. UCI researchers will develop a tool to generate a risk profile for older adults with dementia that will help them understand common patterns and produce a toolkit to explain existing interventions that address the risks identified in the profile. The program will be piloted in Orange County in collaboration with the Elder Abuse Forensic Center and the UC Irvine SeniorHealth Center. The grant was one of 6 awarded by the Department of Health and Human Service and made possible by the Elder Justice Act (EJA).
Talitha Guinn, of the Institute on Aging, and Elaine Chen, of UCI, developed an I-phone, android, and Web app on elder abuse for law enforcement, which will be launched in December.
Mary Counihan, Mary Twomey, Kris Brown, Krista Brown and Lori Delagrammatikas presented a very well received workshop at the National APS Association conference on the "Consistency of Findings" tools and training
that they developed to increase the consistency of APS workers' case findings that abuse did or did not occur. A number of states have since contacted the presenters to discuss how the project might be replicated in their states.
---
National News
Elder Justice Coordinating Council Meets for First Time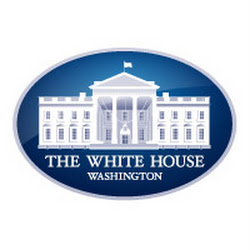 The Elder Justice Coordinating Council, created under the EJA, met for the first time on October 11. The group is charged with making recommendations to Congress and the White House for better coordination of activities relating to elder abuse, neglect, exploitation, and crimes against elders across the federal government. The meeting was hosted by DHHS Secretary Kathleen Sebelius and Attorney General Eric Holder. Others attending included Senator Richard Blumenthal and representatives from the Social Security Administration, the Veterans Administration, the Federal Trade Commission, the Department of Labor, the Postal Inspector Service, the Consumer Financial Protection Board, and the Department of the Treasury. Also on the agenda were panels and testimony from experts in the financial services industry, the health and legal professions, academia, the GAO, the social marketing field, and elder justice advocates.

GAO Issues Report, Senate Holds Hearing on Elder Financial Exploitation
In the recently released report, Elder Justice: National Strategy Needed to Effectively Combat Elder Financial Exploitation, the Government Accountability Office (GAO) calls for a more cohesive and deliberate approach to financial abuse and a clearly articulated national strategy. It further outlines specific steps that federal agencies can take. For example, it calls on CFPB to help correct banks' misconceptions about the impact of federal privacy laws on their ability to release bank records to APS and law enforcement investigators. The report cites a survey by the Investor Protection Trust (IPT) that found that more than seven million older Americans – one out of every five citizens over the age of 65 – have been victimized by a financial scam. For the report, click here.
The report was highlighted at a Nov 15 hearing of the Senate Special Committee on Aging Hearing - America's Invisible Epidemic: Preventing Elder Financial Abuse. Among those testifying was Paul Greenwood, San Diego Deputy District Attorney who estimated that "At least 65% of my prosecutions involve some form of financial exploitation." He attributed the low rates of prosecution of elder abuse crimes to age discrimination and biases by prosecutors and the persistent believe that problems like the misuse of powers of attorney are best dealt with as civil matters.
Prosecutors must find ways to rebut the standard defense that the elder either "loaned" or gifted" the money to the suspect. Understanding the legal term of consent is at the core of such a case.
Paul Greenwood
CFPB Releases New Products, Announces New Projects
The Consumer Financial Protection Bureau (CFPB) has released new forms for mortgages that, according to The Consumerist website blogger Mary Beth Quirk, "won't boggle your eyeballs." According to Quirk, "If mortgage disclosure forms actually told homeowners exactly what they were getting into, in the simplest of terms, perhaps everyone could catch a break — from the lenders to the often confused consumers who have to deal with the current system and its four complicated documents from two separate government agencies. The new document lays out interest rates, monthly payments, loan amounts and closing costs on the first page. CFPB also recently announced a new partnership with the Center for Elder Justice & Policy at William Mitchell College of Law in Minnesota to produce a guide for identifying and intervening in elder financial exploitation cases in congregate living settings. The project will expand on a Minnesota-specific manual developed under the leadership of Iris Freeman, Coordinator of the Vulnerable Adult Justice Project and Associate Director of the Center. CFPB is developing a generic version with a replication guide for other states. According to the Minnesota prototype, the first sign of trouble for residents is when their rent or fees go unpaid and they're threatened with eviction.
America's Top Journalism Fellows Focus on Elder Justice
For the last three years, The Gerontological Society of America (GSA) and New America Media (NAM) have selected reporters for the MetLife Foundation Journalists in Aging Fellows Program. The fellows represent mainstream and ethnic media outlets, including several daily newspapers and NPR affiliates. Of the 17 fellows selected this year, 4 are focusing on elder justice. Fellows and their projects are:
• Eileen Beal of Today's Caregiver Magazine: Financial elder abuse

• Thomas Goldsmith of the The [Raleigh] News & Observer: Isolation of elders, especially those of color and with low income

• Matt Perry, of the California Health Report: Restraints vs. freedom in California nursing homes

• Rita Watson, of Providence Journal: Nursing home care and cognitive enrichment for residents, including those with Alzheimer's disease
According to Paul Kleyman, senior editor of NAM's Ethnic Elders Newsbeat and the founder and national coordinator of the Journalists Network on Generations, which includes more than 1,000 members, elder abuse is higher on the national media agenda than it was only a few years ago. This, he attributes in part, to more research showing the mental, emotional, and socio-economic pressures that the economic downturn is having on families. Other factors include concerns about family caregiving, with families needing more support just as states are cutting back on adult day health and related home and community based support. Kleyman further offers the following advice for engaging the media in elder justice:
Service providers need to help journalists (storytellers) find stories to tell. That's often difficult, but one way is to identify success stories, people who have come through an abusive situation and can be persuaded to talk to reporters (or even testify at legislative hearings) in order to help others know they are not alone. Not easy, I know, but people like this do come along now and then. Second, in telling the personal and local stories, it's important to contextualize the issues for reporters--that is, show that your story is part of the larger trend but using some of the great national facts sheets from elder abuse prevention groups and providing reporters a short list of state and national experts they could interview. Build the story.

I should add that now that President Obama is re-elected and ACA will move forward, it's time to get behind getting Congress and the White House to back funding for the Elder Justice Act.

To those who shout about budgets and the "fiscal cliff" -- answer them with, "What about the elder cliff seniors are being pushed over every day?"

Paul Kleyman
U. S. Attorneys Host Investor Fraud Summits
The U.S. Department of Justice, in conjunction with US Attorneys, is convening Investor Fraud Summits across the country, including one in Walnut Creek, California. Other participating federal agencies include the U.S. Securities and Exchange Commission and the Federal Trade Commission. The events inform investors how to avoid becoming victims of fraud schemes; strategies for identifying fraudsters; and showcasing new and proactive approaches for protecting savings and investments. From 2008 to 2011, the FBI saw a 136% increase in investment fraud and investment frauds have resulted in more than $20 billion in losses since 2011. According to DoJ spokesperson Tracy Russo, these crimes can not only financially cripple vulnerable consumers, but also threaten the stability of financial institutions. U.S. Attorneys have responsibilities in criminal and civil cases brought by the federal government, in which the government is a party, and in cases involving collecting money owed to the government that cannot be collected administratively. Federal criminal laws include organized crime, tax evasion, fraud, bank robbery, and civil rights offenses. On the civil side, they enforce "social legislation" such as environmental quality and fair housing laws. California has a northern U.S. Attorney's office in San Francisco, a central office in Los Angeles, a southern office in San Diego, and an eastern office in Sacramento.
NCPEA Joins Forces with N4A, Begins "Polyvictimization" Study
The NCPEA and the National Association of Area Agencies on Aging (N4A) are joining forces as of December 1, 2012 when N4A assumes administrative, financial, and communications management responsibilities for NCPEA. The organizations will further collaborate on project-related ventures. NCPEA has recently received a grant from the Office of Victims of Crime to study "polyvictimization." Poly-victimization, a term commonly used in connection with child abuse, describes situations in which individuals experience repeated and/or multiple victimizations
NAPSA Launches New Website
NAPSA recently launched a website under its grant from the Administration on Aging to operate the National APS Resource Center. To visit the site, click here.
---
Recently Released Research/Reports
2012 APS Status Report

With limited funds and growing needs, APS programs around the country are struggling. That's the conclusion of a report by the NAPSA Resource Center and the National Association of States United for Aging and Disability (formerly the National Association of State Units on Aging). In the first comprehensive look at APS in over a decade, the report highlights disparities among programs and the perils they face, which include:
Wide variations also exist in how APS programs are administered:

About one-third are administered by state units on aging, half reside in state departments of social or human services, and 2 operate as independent state agencies.

Two-thirds of APS programs are state-administered (e.g. APS employees are state employees). In 8 (including California), APS programs are county-administered.

In about a third of the states, APS investigators and supervisors work in other programs in addition to APS (child protective, aging or disability services).

APS programs also vary widely in terms of clients served and jurisdiction:

35 states serve all vulnerable adults age 18 and above; two serve only persons with disabilities aged 18-59, and seven serve older victims only.

All states investigate abuse, neglect, and exploitation in community settings. Almost half (47%) investigate in nursing homes, 60% in assisted living facilities, 70% in board and care homes, 42% in developmental disability facilities, and 40% in mental health facilities.

Common APS practices include:

Triaging reports

Reporting/referring cases to law enforcement

At least 32 states report that their APS programs participate on multi-disciplinary teams (MDTs), which include representatives from law enforcement, legal/court/criminal justice agencies, and domestic violence, health care, mental health, and developmental disabilities organizations. 80% of MDTs operate without funding.

Although 46 states now have automated APS data systems, it is still not possible to aggregate state data into a national database to generate a national profile

20 states operate abuser registries. In 11, the registries are limited to APS; in 9, they're operated by other programs.

43 provide annual in-service training to APS investigators and caseworkers, and 40 programs train APS supervisors.

APS programs have been severely impacted by budget cuts as caseloads rise:

87% of programs have seen reports and caseloads increase--in some cases, up to 100% in the past 5 years.

47% have experienced reductions in APS staff during that time.
Mary Counihan, NAPSA President and CEJC Steering Committee Member, offered the following reflections on the current status of California's APS program:
Until California realigned its APS program, the state was responsible for providing regulations, direction, and guidance in their implementation to APS workers statewide, as was true in other states. In most states (34), APS staff are state employees. Only 7 states, including California, have county-implemented APS programs, with the remaining states contracting for APS services. But until now, regardless of who implemented programs, leadership came from state offices.
With realignment, California no longer has a state APS office to oversee the program, which makes it the only state with a county-run/county-implemented program. This change functionally undoes a key component of SB2199, the massive overhaul of the program that was signed into law in 2000 under the leadership of then-senator Bill Lockyer: the guarantee that wherever you reside in California, you can be assured of having access to the same basic services.
Prior to the passage of SB 2199 California had one of the most minimal APS programs in the country. At that time, California only required APS to accept reports of physical abuse. All other services and interventions provided were up to individual counties. SB2199 mandated counties to provide a comprehensive crisis response system for intervening and ameliorating elder and dependent adult abuse and neglect. Now, counties will be the ones to decide which services to provide. County APS programs want to retain as much consistency as possible for the programs, but it will be an uphill battle for them.
California has relinquished its standing as a leader in the fight against vulnerable adult abuse and is returning to its former place at the bottom of the pack. For the state with the highest number of seniors and adults with disabilities, it is an embarrassment and a shame.
Mary Counihan
Evidence-Based Practice in APS Report and Webinar
NAPSA, along with the National Council on Crime & Delinquency (NCCD), has also completed a report on evidence-based practices (the use of scientific methods to evaluate outcomes) in APS. Two surveys were utilized to collect data for the report. The initial survey collected information on programs that utilize evidence-based practice. The follow-up survey delved deeper into these practices and collected specific information on validity, reliability and evaluation in the field.
Sacto's Elder Death Review Team Finds Family Caregivers Unprepared
In a recently released report, Sacramento County's Elder Death Review Team describes cases involving neglect that resulted from family caregiver members who took on the care of elderly relatives without appreciating how difficult it could be. In response, the team has created a brochure, "Independent Living: A Resource Guide," which contains resources with contact information for a number of organizations which provide help with mental health, medical and other needs. The Team, the first elder death review team in the country, includes representatives from adult protective services, health care, and law enforcement who work together to address systemic problems which might result in the deaths of older persons due to elder abuse and neglect. See the brochure here
---
Resources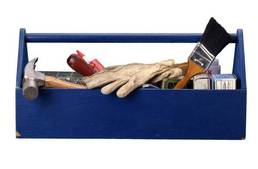 ABA Webinar on Drafting SAFE POAs
Last October, the American Bar Association hosted Drafting Financial Powers of Attorney: Avoiding Financial Exploitation of the Elderly a continuing legal education webinar to assist lawyers draft POAs in ways that reduce their potential use as tools for committing financial exploitation. The webinar provides instruction in "smart drafting and counseling skills" and further reveals how state laws are changing to strengthen the effectiveness and safety of POAs for finances. The cost for the 90-minute audio CD-Rom, which offers 1.5 continuing education credits, is $150. To learn more, click here.
OVC Releases Resources on Responding to Crime Victims With Disabilities
People with disabilities face daily obstacles to safety and justice and remain at high risk for caregiver abuse, domestic and sexual violence, exploitation, and other crimes. In response, the Office for Victims of the Crime of the Department of Justice (OVC) has produced state and community level replication guides for multidisciplinary responses:
This guide describes the Building Partnerships for the Protection of Persons with Disabilities Initiative (BPI), which uses a prosecution-based multidisciplinary team approach to address abuse committed against persons with disabilities.

Community-Level Replication Guide

This guide walks users through a seven-step model to improve their communities' capacity to respond to crime victims with disabilities.
---
Spotlight on Promising Practices
EMS Providers' "Random Acts of Kindness" Programs Aid Elders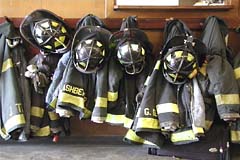 When City College of San Francisco piloted its first statewide, online continuing education class on elder abuse for emergency medical services providers last semester, one student told classmates about the Berkeley Firefighters' Random Acts of Kindness program, which has paid bills, built wheelchair ramps, donated walkers, purchased washers and dryers, and performed other random acts of kindness for seniors. They even built a refrigerator platform for a senior who couldn't bend down because of a spinal disease. She added that the Oakland Fire Department is the "mothership" of Random Acts organizations, but others, operated by cities and fire departments, are popping up around the state. The posting prompted an enthusiastic response from others. According to one paramedic, "I sometimes wish I could run back over to a senior's house on my day off and do something like clean up or just hang out and see if they're ok, but of course I can't because people would think I was weird. With a legitimate organization I can be part of making a positive change." For more on the Random Act program, click here.
---
This newsletter is partially funded by the County of Los Angeles Community and Senior Services and the City of Los Angeles Department of Aging.
---