NYALT celebrated ten years of farmland conservation efforts this summer. Working with eleven forward thinking farm families, we have protected more than 6,800 acres of valuable farmland from development. As the summer of 2016 brought drought to 24 counties across Upstate NY, we reflect that farmland conservation has never been more important than it is today. Whether you attribute the dry conditions to climate change or natural weather cycles, it is clear that protecting farms helps to foster a resilient landscape which is better equipped to cope with the stress associated with extreme weather conditions.

As Thanksgiving approaches, we on the NYALT Board are grateful to the landowners who have entrusted us with the stewardship of their farms. We appreciate our many partners without whose assistance we would not be able to continue our work: county and municipal land planning staff, the Land Trust Alliance, the NYS Department of Ag and Markets, local supporters and agribusinesses, and our friends in the Land Trust community. With their help, we look forward to continuing this important work.

We on the NYALT board thank you for your support and wish you all the best for the holiday season.
---
Partnership helps protect Onondaga Farmland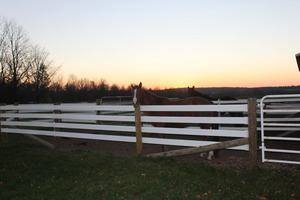 We have been privileged to work with the Onondaga County Agriculture Council since its inception in 2012 and we are excited to continue to grow this partnership with their support for a new donated easement program. The Council was created by County Executive Joanne Mahoney to help promote and preserve agriculture by supporting strategies and programs that promote local food sources and help farms to prosper and expand within Onondaga County. To date, the Council has awarded nearly $1,000,000 in local funding to further these goals.

In 2015, NYALT partnered with the Council to implement an outreach campaign educating landowners about their farmland conservation options and resulting in the identification of over 20 farms interested in conservation easements. In response, the Council committed funds to cover the transaction costs for the protection of Clover Hill Farm. The landowners, Gary and Sharon Slate, are donating a conservation easement on their 83-acre property.

"The Onondaga County Agriculture Council is thrilled to partner with NYALT to help landowners realize their dream of protecting their land to ensure that it remains undeveloped and ideally in agricultural production forever," said David Knapp, Onondaga County Legislator and Agriculture Council Co-Chair. "We are very fortunate to have landowners like Gary and Sharon Slate that are so dedicated to keeping their land in agriculture that they are willing to donate their development rights, which provides a tremendous opportunity to conserve valuable farmland at a fraction of the cost that would be required to purchase those development rights. And having a land trust like NYALT, that is committed to preserving farmland and willing to work with landowners and hold and steward their donated easements, helps to protect the long term viability of our very strong agricultural economy."

Clover Hill farm originally began as a 17-acre parcel that the Slates purchased in 1983. Over the next 30 years Gary and Sharon continued to grow their farm, purchasing several adjoining parcels that were poised to be sold as large building lots. "We've worked over the years to save, use and protect this contiguous property for agriculture" stated the Slates.

Located in the Town of Van Buren, Clover Hill Farm is at the gateway to the Syracuse Urbanized Area. Clover Hill Farm contains over 72% of prime and statewide soil making this land extremely valuable for agricultural production. At present, the Slates raise horses and rent the land to a neighboring Dairy farm for hay production. The protection of Clover Hill Farm with a conservation easement will be an amazing gift to the community and NYALT is honored to work with both the Slates and the Council on this project.
---
New York State Farmland Protection Grants Announced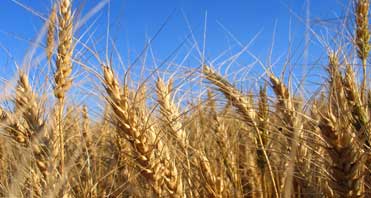 In the 2016 New York State budget Governor Cuomo committed $26 million, part of the New York State's Environmental Protection Fund, to the protection of valuable farmland through the NYS Department of Agriculture's Farmland Protection Implementation Grant (FPIG) program. Over the past month, Governor Cuomo has been announcing project awards by region across the state with $2.4 million awarded for three projects in Central New York.

Partnering with local Agriculture and Farmland Protection Boards, NYALT was awarded two FPIG grants, enabling the Purchase of Development Right on farms in Cayuga and Onondaga Counties. A purchase of development rights program pays a landowner to restrict the use of the land with a conservation easement. The easement protects important agricultural land by limiting future residential and commercial development and the landowner retains the right to farm the land as well as sell or transfer it in the future.

These grants will protect the 263-acre Stack Family Farm and the 190-acre Perry Farm. These lands consist of over 79% prime and statewide soils and both projects will assist in the transition of farm ownership.

NYALT is pleased to partner with the state on this valuable program and we applaud Governor Cuomo for his continued support of farmland protection. Since 1996, New York has awarded nearly $238 million for farmland protection projects, protecting in perpetuity, more than 59,000 acres of farmland statewide.

Upcoming Event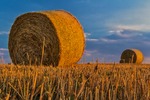 Informational Meeting for Landowners in Cayuga County
This informational meeting is for all agricultural land owners and farmers in Cayuga County who are interested in learning more about NY State's funding program to permanently protect agricultural lands.
Members of the Cayuga County Agriculture and Farmland Protection Board, County Planning Department and NYALT will be there to present information and answer questions.