Many people have tried to describe Heaven –
here's my take:

Heaven is like a particular frequency
on the radio dial constantly broadcasting
all the music you really love plus some great new stuff,
interspersed with inspired messages of peace and good will.
All you have to do is tune your spiritual antenna to that vibration
and you will enjoy a fantastic inner sound track
to your best possible life.

Heaven is like a big hug by your favorite grandparent.
Heaven is like a much anticipated family reunion
where everyone you meet is part of your family,
and it's always a great time.

Heaven is like going to the store to spend a lot of money
on something you really want,
but when you get to the register
the clerk tells you it's on 100% discount,
and would you like another for free as well?

Heaven is a perfect day at the beach
that is constantly fascinating and never ends.

I like to think of God's Love
as a big featherbed
that I can fall back into
whenever things become too much to bear.
That is Heaven to me.

Scroll down for upcoming events
This Sunday, January 15: Rev. Eric - Out with the Old (Unclutter Your Life)
Our own Practitioner Mary Van Zante-Peiser is our guest musician
Meditation at 10:00 am
Children's Program opens at 9:55
Celebration service at 10:30 - potluck brunch follows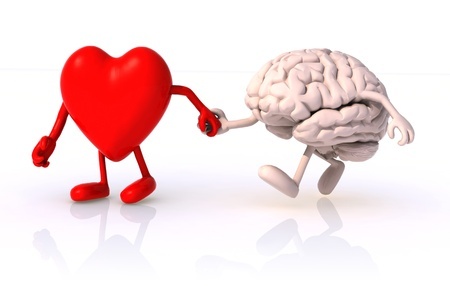 New class - How to Create Anything You Want
created by Practitioners Sprite Sunlight and Justin Thuemler
5 Sundays starts this Sunday, January 15, 1-3 pm $85
Use your mind and heart to get more of what you want
and less of what you don't want in your life.
Using the book Into the Magic Shop by Dr. James Doty,
you'll create a customized daily practice to open your heart and focus your mind.
It's not really magic - it's about using cutting-edge science and ancient wisdom to create your future.
Click "reply" to sign up or request more information
2017 Soup-er Bowl co-opetition starts this Sunday, January 15
Centers for Spiritual Living around the country are teaming up to beat hunger!
We are the defending champs - let's go for three in a row.
Of course, the real winners are our neighbors served by the Ballard Food Bank.
Our goal is 2000 cans of soup/chili/stew - bring donations Jan. 15 through Feb. 5.
Ask your grocer for a donation - we have a letter you can use.

Mindful Meditation for Women's March in Seattle - Friday, Jan. 20, 7-8:30 pm


Women of Wisdom Foundation event - Amazing Grace co-sponsor
Set your intentions for the Women's March in Seattle on Saturday, January 21
Meditation by Kris Steinnes, music by Garnett Hundley, Beverly Daugherty, Jennifer Bundy,
Simone LaDrumma, Rev. Judith Laxer, Robin Ozerkis, and Veronica Appolonia
You'll have an opportunity to create a sign for the march with your unique message
Use
this link
on Facebook to invite friends and show you are attending
Men are welcome to show their support!
Donations requested
Search the Amazing Grace Business Directory
here
Find services offered by congregants and friends


To list your own business, email Stacy at

directory@amazinggraceseattle.org

or call 206.779.2485
Shop Amazon Smile to benefit Amazing Grace -
Easy and simple - click here:
http://smile.amazon.com/
then log in with your own account - Amazon will donate to Amazing Grace
OR click on the Donate/Shop button at

www.amazinggraceseattle.org

.
Love us? Like us! Click

here

to like us on Facebook!
Check out the Science of Mind Magazine webpage - great articles & videos
http://scienceofmind.com/
Sunday service at 10:30 am - prelude music starts at 10:20
Meditation 10:00-10:20
Children's program for ages 2-12 - opens at 9:55
Potluck brunch after service - please bring a dish to share
Street parking - Access by stairs only
Service dogs only, please, on Sundays
Click "reply" to this message to write to us
www.AmazingGraceSeattle.org
Amazing Grace Spiritual Center
Services 10:30 am Sunday
A Centers for Spiritual Living Church
Potluck brunch 11:45
Rev. Eric O'del 206.402.2633
2007 NW 61st St Seattle WA 98107
Rev. Colette Mercier 425.891.7892
at the corner of 20th Ave NW in Ballard