A galaxy or a sub-atomic particle,
a penny or a trillion dollars,
a microbe or a great blue whale,
a nano-second or a million light years -
it's all the same to the Infinite One.

The Love that Created you
Knows where you are at all times
and Knows exactly what you need.
How could this not be so,
since you are a child of God,
made in the very image and likeness of God?

There's no problem that you are facing
that is too big for the Spirit to handle.
Divine Intelligence
has the answers to all your questions,
a Solution for your every challenge
and a Supply for your every need.

You don't go to a bakery for auto parts.
If you need to manifest the (seemingly) impossible,
why don't you try connecting with the Miracle Maker
Who's keeping the Universe together?


Scroll down for upcoming events
Sunday, April 30 - Rev. Eric: Comfortable with Not Knowing
with our congregant soloists Wendy Wilford, Cal Boyle, & Chad Smithson
Meditation at 10:00 am / Children's Program opens at 9:55
Celebration service at 10:30 - potluck brunch follows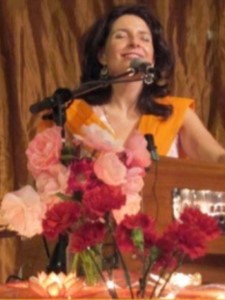 Saturday, April 29: World Chants & Kirtan with Gina Sala and Friends
Join Gina Sala and friends for an evening filled with world chants and kirtan
as our hearts sing, minds rest, and our breath unites us all.
8-10 pm - tickets $20 in advance

here

, $25 at the door
More information on Facebook

here
Our Listening Heart group starts Sunday, May 7
Our Practitioners are offering a monthly gathering on first Sundays at 12:30.
Whatever is on your heart is welcome here - loss, chronic illness, grief, life challenges.
Join us for compassionate conversation and support.
Self-Mastery class with Practitioners Sprite Sunlight and Justin Thuemler
Gain Mastery in the art of Living as a conscious, intentional, Self-knowing being.
Practice conscious creation using The Mastery of Self by Don Miguel Ruiz, Jr.,
and Five Steps to Freedom by Dr. John Waterhouse.
Eight Tuesdays,

May 9-June 27, 6:30-9:30 pm

- $175 ($100 if taken before)
Click "reply" to request more information.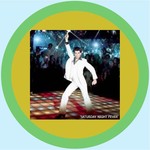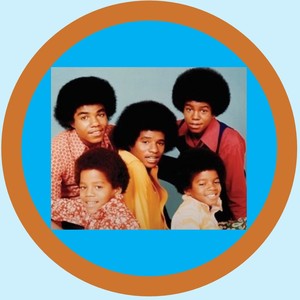 Saturday, Ma
y 13: A
70s Extravaganza
Spirit of the Sound Choir presents
our fifth annual auction and variety show.
The best of the 70s - music - videos - live auction - raffle.
Put on your bell bottoms, polyester prints, platform shoes,
and halter jumpsuits and join the party!
Raffle tickets $5 for a chance to win packets of restaurant gift certificates.
Reception 6:00 pm / Show at 7:15 $20 in advance/$25 at the door
Click

here

to buy tickets (on sale at Amazing Grace) / Click

here

for Facebook
Gift of the Month Club collection for The Bridge Care Center
NEW socks and underwear are in high demand at The Bridge Care Center,
which serves homeless women and men in the Ballard area.
Please bring your donations during the month of April.
Shop Amazon Smile to benefit Amazing Grace
Easy and simple - click here:
http://smile.amazon.com/
then log in with your own account - Amazon will donate to Amazing Grace
OR click on the Donate/Shop button at

www.amazinggraceseattle.org

.
Search the Amazing Grace Business Directory

here
Find services offered by congregants and friends


To list your own business, email Stacy at

directory@amazinggraceseattle.org

or call 206.779.2485
Love us? Like us! Click

here

to like us on Facebook!
Check out the Science of Mind Magazine webpage - great articles & videos


http://scienceofmind.com/
Sunday service at 10:30 am - prelude music starts at 10:20
Meditation 10:00-10:20
Children's program for ages 2-12 - opens at 9:55
Potluck brunch after service - please bring a dish to share
Street parking - Access by stairs only
Service dogs only, please, on Sundays
Click "reply" to this message to write to us
www.AmazingGraceSeattle.org
Amazing Grace Spiritual Center
Services 10:30 am Sunday
A Centers for Spiritual Living Church
Potluck brunch 11:45
Rev. Eric O'del 206.402.2633
2007 NW 61st St Seattle WA 98107
Rev. Colette Mercier 425.891.7892
at the corner of 20th Ave NW in Ballard