You may not know how you're going to
pay your bills, find true love,
raise healthy children,
understand life's purpose,
get along with difficult people,
or solve any of the world's problems
(or your own)
but Something does.

Infinite Mind really does have all the answers.
The solution to every difficulty
is available to you right now,
because Spirit Knows the way
when there seems to be no way.

If you're not getting the answer you need,
it may be due to some idea or belief
you're holding onto
that is interfering with your solution.
There is so much more to the world than meets the eye.

You may have to step outside of a mental box
you've created in order to find the way forward.
Prayer and meditation are two time-tested tools
for opening yourself to the Genius within.

Surrender your smallness to God's Greatness
and all will be well.

Scroll down for upcoming events
We've gone back to ONE SERVICE at 10:30 am
Children's program 9:50 / Silent meditation at 10:00
Potluck brunch after service



Sunday, February 11: Rev. Eric - "Always Come from Love"




Soul Moon Rising

is in the house!
Our 2018 theme is "Living Oneness in a Fragmented World"
Our February talk series is "Effective Engagement with the World"
TONIGHT at 6:30 pm! "Mirrors of Privilege: Making Whiteness Visible"
A film on one of the themes we're exploring this year in
"Living Oneness in a Fragmented World"
Shown again Sunday, February 25, 12:30 pm


Film

is 50 minutes, and a facilitated discussion follows - Free - Enter on 60th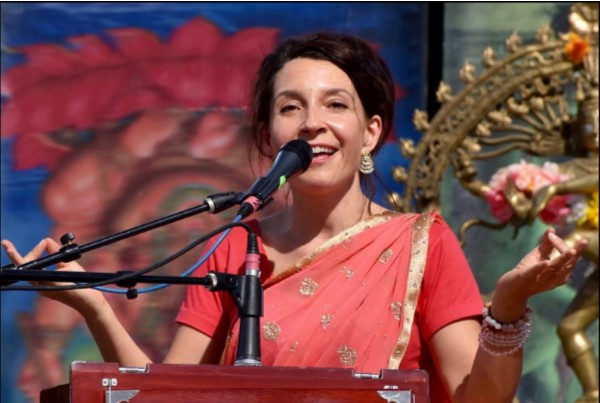 Be-Loved World Chants with Gina Sala and Friends
THIS Sunday, February 11, 7-9 pm
More information on
Facebook
A portion of proceeds goes to
Street Yoga
Tickets $25 in advance at
Brown Paper Tickets
($30 at door)
Rev. Cynthia James

is our guest
Sunday, February 18, 10:30 am speaking on
"Effective Engagement with the World: Take the Long View"


Her workshop "The Long View: It's Up to Us" is 12:30-2:30 pm
It will help you find your own unique ways to engage
by honoring your current reality, listening deeply to your inner guidance, and creating a plan to become the change you want to see in the world.
$25 - learn more

here
The 2018 Soup-er Bowl co-opetition beat our record with 16,056 cans
Final scores per capita attendance:
Champions: Genesis Global Spiritual Center 2,448 cans = 37.7
Amazing Grace Spiritual Center 4,003 cans = 37.4
CSL-Seattle 8,727 can = 20.1
CSL-Olympia 679 cans = 13.4
CSL-Redding 199 cans = 1.5
Amazing Grace passed its of 4,000 cans (surpassing 3,400 in 2017)
Our Listening Heart Group meets first Sundays after service
Our Practitioners are offering a monthly gathering on first Sundays at 12:30.
Whatever is on your heart is welcome here - loss, chronic illness, grief, life challenges.
Join us for compassionate conversation and support.
Search the Amazing Grace Business Directory
here
Register your Fred Meyer card and we'll receive donations when you shop
Takes a few seconds - just click

here
Shop Amazon Smile to benefit Amazing Grace
Easy and simple - click here:
http://smile.amazon.com/
then log in with your own account - Amazon will donate to Amazing Grace
OR click on the Donate/Shop button at

www.amazinggraceseattle.org

.
Love us? Like us! Click

here

to like us on Facebook!
Check out the Science of Mind Magazine webpage - great articles & videos


http://scienceofmind.com/
In February: Sunday service at 10:30 am - prelude music 10 minutes before service
Silent meditation 10:00-10:20
Children's program for ages 2-12 - opens at 9:50
Potluck brunch after 11 am service - please bring a dish to share
Street parking - Access by stairs only
Service dogs only, please, on Sundays
Click "reply" to this message to write to us
www.AmazingGraceSeattle.org
Amazing Grace Spiritual Center

-

A Centers for Spiritual Living Community
Rev. Eric O'del 206.402.2633
2007 NW 61st St Seattle WA 98107
Rev. Colette Mercier 425.891.7892
at the corner of 20th Ave NW in Ballard