Sunday, June 17 - Rev. Colette: "What Is a Good Citizen?"
Total Experience Gospel Choir is in the house!
Our June talk series is "Know Where You Live"
Meditation at 10:00 am / Children's Program opens at 9:50
Celebration service at 10:30 - potluck brunch follows
Listening Heart Group meets this Sunday at 12:30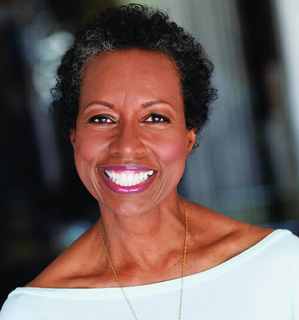 This weekend with Rickie Byars: June 15-17
Join Rickie Byars, the Godmother of New Thought Music,
for a soulful weekend of inspirational music and joyful celebration!
♦ Wholly Holy Way workshop - Friday, June 15, 7:30-9:30 pm
Music, story, and joyful ceremony
to awaken and inspire purpose and joy in your life
At Amazing Grace - learn more and buy tickets
here
Tickets $35 in advance, $50 at the door
♦ Concert - Saturday, June 16, 7:30 pm at CSL-Seattle
An evening with Rickie performing her original compositions,
backed on many numbers by a mass choir from CSL-Seattle,
Amazing Grace Spiritual Center, and our community at large
Open to all - no ticket needed - free will love offering
♦ Guest musician at services at CSL-Seattle - Sunday, June 17, 9 & 11 am
June Gift of the Month Club - Food for Ballard Food Bank
We're collecting non-perishable, unopened cans and packages of food.
Financial contributions also welcome, as are gift cards
in small denominations to Safeway, Fred Meyer, or Target.
BFB serves thousands annually -
low income and homeless individuals, offering home delivery,
weekend food for kids, and resources and referrals.
Save the Dates!
Sunday, July 15 - annual Golden Gardens Picnic
Sunday, July 22 - Installation of our newly licensed Practitioners during service
Listening Heart Group meets 1st and 3rd Sundays at 12:30
Our Practitioners are now offering this group twice monthly,1st and 3rd Sundays.
Whatever is on your heart is welcome here - loss, chronic illness, grief, life challenges.
Join us for compassionate conversation and support (meet in Eric's office).
Search the Amazing Grace Business Directory
here
Register your Fred Meyer card and we'll receive donations when you shop
Takes a few seconds - just click

here
Shop Amazon Smile to benefit Amazing Grace
Easy and simple - click here:
http://smile.amazon.com/
then log in with your own account - Amazon will donate to Amazing Grace
OR click on the Donate/Shop button at

www.amazinggraceseattle.org

.
Love us? Like us! Click

here

to like us on Facebook!
Check out the Science of Mind Magazine webpage - great articles & videos


http://scienceofmind.com/
Sunday service at 10:30 am - prelude music 10 minutes before service
Silent meditation 10:00-10:20
Children's program for ages 2-12 - opens at 9:50
Potluck brunch after service - please bring a dish to share
Street parking - Access by stairs only
Service dogs only, please
Click "reply" to this message to write to us
www.AmazingGraceSeattle.org
Amazing Grace Spiritual Center

-

A Centers for Spiritual Living Community
Rev. Eric O'del 206.402.2633
2007 NW 61st St Seattle WA 98107
Rev. Colette Mercier 425.891.7892
at the corner of 20th Ave NW in Ballard