One of the great gifts of consciousness
is that you get to say when you're done with something.

As 2017 winds down,
now is a great time for letting go.
Forgive things that happened in the past.
Release old habits of thought or behavior
that no longer serve you.

Clean out clutter,
in your home or office,
and in your consciousness.

There is a new heaven
and a new earth to be enjoyed,
but you have to awaken to it.

Empty your cup.

Make room for all the Good
that God has in store for you in 2018.


Scroll down for upcoming events
Sunday, December 31: Rev. Eric - Endings and Beginnings
Peter Kirkland is our guest musician
We offer two services every Sunday
9:00 service / 10:00 coffee hour / 10:20 children's program /
10:30 silent meditation / 11:00 service / 12:15 potluck brunch


Note: This Sunday's service will end at noon - brunch ends at 12:50 pm
UNdecorating party this Saturday, Dec. 30, 10 am to noon


Come help us put the holidays back in the box til next year
Please click "reply" to let us know if you can join us
Invite your friends to join you this Sunday
for our afternoon and evening activities welcoming the new year:
2018 intention setting workshop with Rev. Eric 1-2:30 pm ($25)
Set your intentions for 2018 with clarity and power
Vision board collage party 5:30-9 pm ($10 - bring treats to share)
Receive a vision for your wonderful new year and express it in a collage you'll keep
click "reply" to register for either or both of these workshops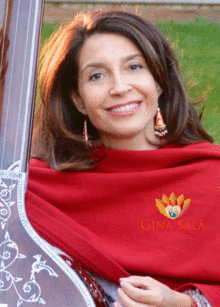 Gina Sala New Year's Eve World Chants & Celebration
9:30 pm to 12:15 am
A blissful, high vibration way to ring in the New Year!
Tickets $30 in advance

here

/ $35 at the door
Mindless Eating: transforming your eating habits and your environment
so you can enjoy your life AND be healthy
Offered by Practitioner Sprite Sunlight
Tuesday evenings, January 9-March 13, 6:30-8:30 pm - online only
Saturday mornings, January 20-March 24, 10:30 am-12:30 pm - at Amazing Grace
Ready to be free of yo yo diets? Make small, specific, easy-to-succeed-at changes
so that healthy eating is fun, easy, and "mindless."
10 two-hour classes - internet access required - click "reply" to request more info - $250
Song Circle Singing and Vocal Improvisation Workshop
with Mia Shelton - Monday, January 15, 7-8:30 pm
Open your heart and your voice in this playful and supportive circle
of spontaneous choral singing, created by Bobby McFerrin.
No prior musical experience needed - just your desire to laugh, learn, and play.
Preregistration requested - click "reply" to sign up - $10 suggested donation
12-Step Recovery from a New Thought perspective
With Practitioner Makena Phillips
Sunday, January 28, 1-3:30 pm
$20 (scholarships available) - click "reply" to sign up or request more info
Our Listening Heart Group meets first Sundays after service
Our Practitioners are offering a monthly gathering on first Sundays at 1:00.
Whatever is on your heart is welcome here - loss, chronic illness, grief, life challenges.
Join us for compassionate conversation and support.
Search the Amazing Grace Business Directory
here
Register your Fred Meyer card and we'll receive donations when you shop
Takes a few seconds - just click

here
Shop Amazon Smile to benefit Amazing Grace
Easy and simple - click here:
http://smile.amazon.com/
then log in with your own account - Amazon will donate to Amazing Grace
OR click on the Donate/Shop button at

www.amazinggraceseattle.org

.
Love us? Like us! Click

here

to like us on Facebook!
Check out the Science of Mind Magazine webpage - great articles & videos


http://scienceofmind.com/
Sunday service at 9 and 11 am - prelude music 10 minutes before service
Silent meditation 10:30-10:50
Children's program for ages 2-12 - opens at 10:20
Coffee hour after 9 am service, potluck brunch after 11 am service - please bring a dish to share
Street parking - Access by stairs only
Service dogs only, please, on Sundays
Click "reply" to this message to write to us
www.AmazingGraceSeattle.org
Amazing Grace Spiritual Center

-

A Centers for Spiritual Living Community
Rev. Eric O'del 206.402.2633
2007 NW 61st St Seattle WA 98107
Rev. Colette Mercier 425.891.7892
at the corner of 20th Ave NW in Ballard