My favorite line
from Ernest Holmes' "What We Believe"
goes like this:
"We believe the ultimate goal of life
to be a complete emancipation
from all discord of every nature,
and that all are sure to attain this goal."

When I worry about the future,
this is a statement of faith
that always gives me comfort.

God is a Benevolent God.

No matter how dark the day,
brooding the storm clouds,
or heavy the burden,
the Supreme Loving Power Back of All Creation
is with and within us,
and is seeing us through every challenge
and sorrow of life.

God is the Way when there seems to be no way.

Death is just a reset button.
As souls, we are eternal emanations
of One Holy Vibration,
and in time, all our questions will be answered,
all our suffering eased,
we will understand the meaning and purpose of it all,
and all our Joys Magnified
until we reawaken to our essential nature,
which is the Bliss of Being.
(Which is what some call Heaven.)

"Fear not, for I am with you." -Isaiah 41:10

"And there shall be no night there,
and they need no candle, neither light of the sun,
for the Lord God giveth them light,
and they rejoice for ever and ever." – Revelations 22:5

Scroll down for upcoming events
This Sunday, February 5: Rev. Eric - The Five Love Languages
Christina Brewer is our guest musician
Meditation at 10:00 am
Children's Program opens at 9:55
Celebration service at 10:30 - potluck brunch follows
2017 Soup-er Bowl FINAL COLLECTION Sunday February 5
Nine Centers for Spiritual Living are teaming up to beat hunger!
We are the defending champs - let's go for three in a row.
Of course, the real winners are our neighbors served by the Ballard Food Bank.
Our goal is to exceed 2000 cans of soup/chili/stew.
Ask your grocer for a donation - we have a letter you can use.
New! you can donate cash and we receive 1 can credit for each $1.
Donate at Amazing Grace by February 5, and you can even donate online: click

here

.
Click on special instructions," and enter "Soup-er Bowl."

Gina Sala & Friends Kirtan Concert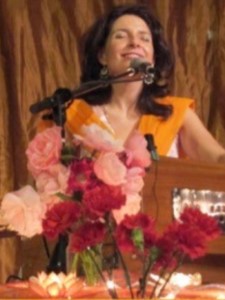 Sunday, February 12 6:30-8:30 pm
World chants, Songs, and Stories for the Heart
at Amazing Grace - check out the facebook event here
tickets $20 in advance buy here
Search the Amazing Grace Business Directory
here
Find services offered by congregants and friends


To list your own business, email Stacy at

directory@amazinggraceseattle.org

or call 206.779.2485
Shop Amazon Smile to benefit Amazing Grace -
Easy and simple - click here:
http://smile.amazon.com/
then log in with your own account - Amazon will donate to Amazing Grace
OR click on the Donate/Shop button at

www.amazinggraceseattle.org

.
Love us? Like us! Click

here

to like us on Facebook!
Check out the Science of Mind Magazine webpage - great articles & videos
http://scienceofmind.com/
Sunday service at 10:30 am - prelude music starts at 10:20
Meditation 10:00-10:20
Children's program for ages 2-12 - opens at 9:55
Potluck brunch after service - please bring a dish to share
Street parking - Access by stairs only
Service dogs only, please, on Sundays
Click "reply" to this message to write to us
www.AmazingGraceSeattle.org
Amazing Grace Spiritual Center
Services 10:30 am Sunday
A Centers for Spiritual Living Church
Potluck brunch 11:45
Rev. Eric O'del 206.402.2633
2007 NW 61st St Seattle WA 98107
Rev. Colette Mercier 425.891.7892
at the corner of 20th Ave NW in Ballard