The material world is so seductive.
Through our animal nature we are wired
to stay on alert for threats,
and to constantly work on solving problems.

That's the material lifestyle.
What would living a spiritual lifestyle look like?

I think it means to be
constantly on the alert for God's Goodness.
Seeing Spirit at work in everything.
Praying without ceasing (or at least, when needed).
Being generous and gracious.
Calling on prayer partners for support
and borrowing other people's faith
in tough times.

How's your relationship with your Higher Self?
Spiritually oriented people
stay in close contact with the Most High.
Whether through meditation, prayer,
spiritual music or literature,
spiritual friendships or community.
People who live a spiritual lifestyle
are more adaptable to changing circumstances
in the material world.

You aren't here on the earth plane
to just eat, sleep and work.
Stay in touch with the invisible side of life.

Scroll down for upcoming events
This Sunday, February 26: Rev. Eric - Selfish vs. Unselfish Love
Spirit of the Sound Choir is in the house!
Meditation at 10:00 am
Children's Program opens at 9:55
Celebration service at 10:30 - potluck brunch follows
February gift of the month club: donate used eyeglasses
for the Lions Club's Recycle for Sight program
This program supports children and adults in experiencing clear sight
by recycling, repairing, and distributing eyewear at sites around the world
which provide free screenings and evaluations. Just bring them in as is.
Yoga and Kirtan Benefit for Yoga Behind Bars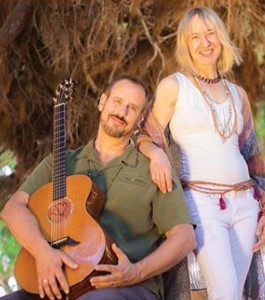 This Sunday, February 26 - cosponsored by Amazing Grace
3-4:30 pm Yoga with Rainey, live music by Shantala ($25)
6-8:30 pm Kirtan with Shantala & Gina Sala ($25)


buy tickets here


check out the facebook event

here
New! Divine Dining auction - food, fun, and friendship
We'll be auctioning tickets to a variety of fun events in March.
If you're curious about hosting an event, please click "reply" and we'll send info.

Save the date: Rabbi Ted Falcon is speaking Sunday, March 5: Trick or Treat

Shop Amazon Smile to benefit Amazing Grace -
Easy and simple - click here:
http://smile.amazon.com/
then log in with your own account - Amazon will donate to Amazing Grace
OR click on the Donate/Shop button at

www.amazinggraceseattle.org

.
Search the Amazing Grace Business Directory
here
Find services offered by congregants and friends


To list your own business, email Stacy at

directory@amazinggraceseattle.org

or call 206.779.2485
Love us? Like us! Click

here

to like us on Facebook!
Check out the Science of Mind Magazine webpage - great articles & videos
http://scienceofmind.com/
Sunday service at 10:30 am - prelude music starts at 10:20
Meditation 10:00-10:20
Children's program for ages 2-12 - opens at 9:55
Potluck brunch after service - please bring a dish to share
Street parking - Access by stairs only
Service dogs only, please, on Sundays
Click "reply" to this message to write to us
www.AmazingGraceSeattle.org
Amazing Grace Spiritual Center
Services 10:30 am Sunday
A Centers for Spiritual Living Church
Potluck brunch 11:45
Rev. Eric O'del 206.402.2633
2007 NW 61st St Seattle WA 98107
Rev. Colette Mercier 425.891.7892
at the corner of 20th Ave NW in Ballard