One of your superpowers as a soul
is the ability to step outside of time.
Now is all you have
and this moment, right now,
is all you need to be in a state of Bliss.

Whenever hurried or anxious about time,
try reminding yourself that Spirit is all there is,
and Spirit has no problems.

Life is simply unfolding everywhere
in an ever-expanding state of perfection.
Your being and your life
are fully contained within that Field of Grace.

Spirit is Eternal and so are you.

Why worry about whether things will get done
when you have forever?

Scroll down for upcoming events
This Sunday, February 12: Rev. Eric - A New Look at Romantic Love
Becca Palm is our guest musician
Meditation at 10:00 am
Children's Program opens at 9:55
Celebration service at 10:30 - potluck brunch follows
Gina Sala & Friends Kirtan Concert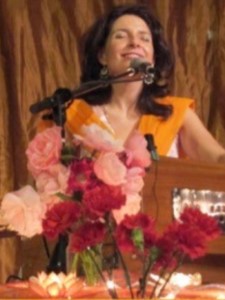 This Sunday, February 12 6:30-8:30 pm
World Chants and Stories for the Heart
at Amazing Grace - check out the facebook event

here


tickets $20 in advance

buy here


$25 at the door
2017 Soup-er Bowl - three-time champs!
A shout out to the nine CSLs who collected over 15,500 cans of food
to feed our neighbors in need, a fantastic win for our communities.
(Last year's total was just over 6,000, and six new CSLs joined this year.)
Thanks to each and every one of you who contributed at Amazing Grace.
Our collection of 3420 cans (and cash for cans) put us just under 30 cans per capita.
Your generosity supports the Ballard Food Bank,
and allowed us to contribute support to the program at St. Luke Episcopal Church,
currently serving breakfast to up to 250 people Monday through Friday.
Yoga and Kirtan Benefit for Yoga Behind Bars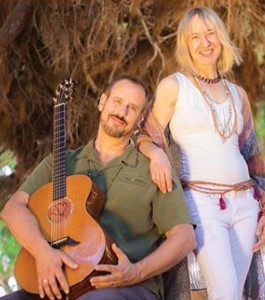 Sunday, February 26 - cosponsored by Amazing Grace
3-4:30 pm Yoga with Rainey, live music by Shantala ($25)
6-8:30 pm Kirtan with Shantala & Gina Sala ($25)
$45 combo tickets before Feb. 20

buy all tickets here


check out the facebook event

here
Shop Amazon Smile to benefit Amazing Grace -
Easy and simple - click here:
http://smile.amazon.com/
then log in with your own account - Amazon will donate to Amazing Grace
OR click on the Donate/Shop button at

www.amazinggraceseattle.org

.
Search the Amazing Grace Business Directory
here
Find services offered by congregants and friends


To list your own business, email Stacy at

directory@amazinggraceseattle.org

or call 206.779.2485
Love us? Like us! Click

here

to like us on Facebook!
Check out the Science of Mind Magazine webpage - great articles & videos
http://scienceofmind.com/
Sunday service at 10:30 am - prelude music starts at 10:20
Meditation 10:00-10:20
Children's program for ages 2-12 - opens at 9:55
Potluck brunch after service - please bring a dish to share
Street parking - Access by stairs only
Service dogs only, please, on Sundays
Click "reply" to this message to write to us
www.AmazingGraceSeattle.org
Amazing Grace Spiritual Center
Services 10:30 am Sunday
A Centers for Spiritual Living Church
Potluck brunch 11:45
Rev. Eric O'del 206.402.2633
2007 NW 61st St Seattle WA 98107
Rev. Colette Mercier 425.891.7892
at the corner of 20th Ave NW in Ballard