If you don't know -
whether or not to take the job offer,
get engaged, married, or divorced,
have the operation, or move to the new place -
remember that Something within you does.

Your intelligence exists
because it is part of the Infinite Knowingness of God.
Your mind is an inlet for the One Mind.
You really can know everything you need to know
when you need to know it.
This is Spiritual Law.
The Highest and Best Outcome for all involved
is always available to you, in every situation!

If you don't know -
where you left your car keys,
the answers to the test,
how to fly the plane when the pilot has fainted,
how to ask for forgiveness or how to forgive,
what to do about your bad health diagnosis,
how to handle your children,
what to do about the troubles of the world,
or how to make it through another sleepless night
when you've lost a loved one –
your best option is always
to tune into your Higher Wisdom Self.
Meditation creates silence in the mind
to hear Spirit's answers.
Prayer takes your mind above the fray
where you can see the solution.
Focusing on lightening someone else's load
reminds you that you are never alone
in your suffering.

There are 10,000 ways to find the Bliss of Divine Union.

Scroll down for upcoming events
Sunday, December 17 - Rev. Eric
Season of Light: Moonlight - Winter Solstice
Christina Brewer is our guest musician
We offer two services every Sunday
9:00 service / 10:00 coffee hour / 10:20 children's program /
10:30 silent meditation / 11:00 service / 12:15 potluck brunch
Is Amazing Grace your spiritual home? Is it time to become a member?
Membership orientation this Sunday, December 17, 8:45-9:45 am
Successful completion of Beyond Limits/Foundations/SOM 101-102 required
Click "reply" to request more information
December Gift of the Month - ends this Sunday, December 17
Wellspring Family Services - gifts for homeless children & youth
Gift cards to Amazon, Fred Meyer, Safeway, Target
Infants: teething/learning toys, toddler toys, board books
Ages 5-12: dolls, cars, arts & crafts, games, Lego/K'Nex
Ages 13-18: MP3 players, headphones, watches, wallets
All ages: Personal care products, clothing
Bring gift cards/unwrapped gifts to us by Dec. 17
(new gifts)
You can donate for gift cards

here
- write "Holiday gifts" in the memo field
Christmas Eve, December 24




Morning: only one service


10:20 children's program - 10:30 silent meditation -
11 am service - coffee hour follows (not a potluck brunch)



Evening:

Christmas Candlelighting Service with Spirit of the Sound Choir
7 pm service with carols, candlelighting, and cookie buffet after
Invite your friends and family to this joyous celebration (bring treats to share)
New Year's Eve, December 31




Morning: usual schedule





Afternoon and evening:


2018 Intention setting workshop with Rev. Eric 1-2:30 pm ($25)
Vision board collage party 5:30-9 pm ($10)
Click "reply" to register for either or both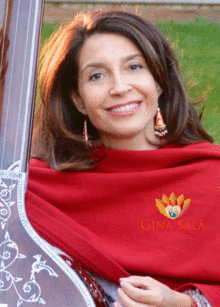 Gina Sala New Year's Eve World Chants & Celebration
9:30 pm to 12:15 am
A blissful, high vibration way to ring in the New Year!
Tickets $30 in advance

here

/ $35 at the door
Our Listening Heart Group meets first Sundays after service
Our Practitioners are offering a monthly gathering on first Sundays at 1:00.
Whatever is on your heart is welcome here - loss, chronic illness, grief, life challenges.
Join us for compassionate conversation and support.
Search the Amazing Grace Business Directory
here
Register your Fred Meyer card and we'll receive donations when you shop
Takes a few seconds - just click

here
Shop Amazon Smile to benefit Amazing Grace
Easy and simple - click here:
http://smile.amazon.com/
then log in with your own account - Amazon will donate to Amazing Grace
OR click on the Donate/Shop button at

www.amazinggraceseattle.org

.
Love us? Like us! Click

here

to like us on Facebook!
Check out the Science of Mind Magazine webpage - great articles & videos


http://scienceofmind.com/
Sunday service at 9 and 11 am - prelude music 10 minutes before service
Silent meditation 10:30-10:50
Children's program for ages 2-12 - opens at 10:20
Coffee hour after 9 am service, potluck brunch after 11 am service - please bring a dish to share
Street parking - Access by stairs only
Service dogs only, please, on Sundays
Click "reply" to this message to write to us
www.AmazingGraceSeattle.org
Amazing Grace Spiritual Center

-

A Centers for Spiritual Living Community
Rev. Eric O'del 206.402.2633
2007 NW 61st St Seattle WA 98107
Rev. Colette Mercier 425.891.7892
at the corner of 20th Ave NW in Ballard