Right now, right where you, are Spirit is also.
You are breathing in the Breath of the Spirit.
That's how close you are to the Source of Life.
No matter where you go, no matter
how far or how fast you travel,
the Spirit of the All Good goes with you.

God is not some man on a throne
watching and judging you from afar.
God is the blood coursing through your veins.
God is the beat of your heart.
God is your Origin and your Destiny.

Our Oneness with the Source of Life
is the most important part of our teaching.
You can feel alone.
You can believe you are alone.
But your experience of aloneness
is just as much a delusion
as the illusion that the sun is moving across the sky.
We are on a planet whirling about the sun,
not the other way around!

You live, move, and have your being in the Spirit.
Don't wait until you shed your body to find this out.

Scroll down for upcoming events
Sunday, December 3 - Rev. Eric
Season of Light: Candle Light
Stephan Plummer is our guest musician
We offer two services every Sunday
9:00 service / 10:00 coffee hour / 10:20 children's program /
10:30 silent meditation / 11:00 service / 12:15 potluck
This Saturday!
Live Where You Want to Live: A workshop for housing seekers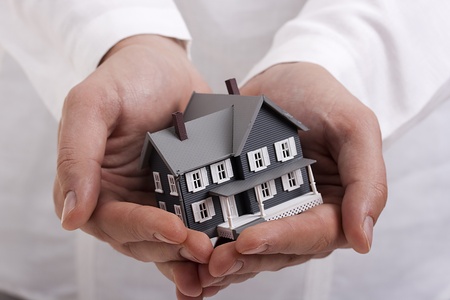 Workshop with Rev. Eric Saturday, December 2, 10-noon
A practical workshop offering simple techniques
to support you in finding your perfect home,
whether you want to rent or own.
Even if you're happy where you are, spread the word
- we all know someone who's ready and willing
Workshop is free - love offering gratefully accepted - click "reply" to register
Our online auction is up and running - just one week left! - check it out
here
Great values - lots of items and services,
from jewelry stocking stuffers to 7-night resort stays.
Some you can buy right now, some you can bid on,
and there are also options to donate to our programs.
Watch the Christmas ships at dinner from a houseboat on Lake Union,
jewelry, Practitioner sessions and coaching, art, home organizing,
a Valentine's dinner cruise, belly dancing and journal-making classes, and more.
Closes December 6, in time for holiday giving.
Listening Heart Group this Sunday after service
Our Practitioners are offering a monthly gathering on first Sundays at 1:00.
Whatever is on your heart is welcome here - loss, chronic illness, grief, life challenges.
Join us for compassionate conversation and support.
December Gift of the Month
Wellspring Family Services - gifts for homeless children & youth
Gift cards to Amazon, Fred Meyer, Safeway, Target
Infants: teething/learning toys, toddler toys, board books
Ages 5-12: dolls, cars, arts & crafts, games, Lego/K'Nex
Ages 13-18: MP3 players, headphones, watches, wallets
All ages: Personal care products, clothing
Bring gift cards/unwrapped gifts to us by Dec. 17
(new gifts only, please)
Christmas Eve and New Year's Eve Sunday schedules





Christmas Eve, December 24




Morning: only one service


10:20 children's program - 10:30 silent meditation -
11 am service - potluck follows


Evening:

Christmas Candlelighting Service with Spirit of the Sound Choir
7 pm service with candlelighting, cookie buffet follows



New Year's Eve, December 31




Morning: usual schedule




Afternoon and evening:


2018 Intention setting workshop with Rev. Eric 1-2:30 pm ($25)
Vision board collage party 5:30-9 pm ($10)
Gina Sala & friends - chanting in the new year 9:30 pm-12:15 am
Search the Amazing Grace Business Directory
here
Register your Fred Meyer card and we'll receive donations when you shop
Takes a few seconds - just click

here
Shop Amazon Smile to benefit Amazing Grace
Easy and simple - click here:
http://smile.amazon.com/
then log in with your own account - Amazon will donate to Amazing Grace
OR click on the Donate/Shop button at

www.amazinggraceseattle.org

.
Love us? Like us! Click

here

to like us on Facebook!
Check out the Science of Mind Magazine webpage - great articles & videos


http://scienceofmind.com/
Sunday service at 9 and 11 am - prelude music 10 minutes before service
Silent meditation 10:30-10:50
Children's program for ages 2-12 - opens at 10:20
Coffee hour after 9 am service, potluck brunch after 11 am service - please bring a dish to share
Street parking - Access by stairs only
Service dogs only, please, on Sundays
Click "reply" to this message to write to us
www.AmazingGraceSeattle.org
Amazing Grace Spiritual Center

-

A Centers for Spiritual Living Community
Rev. Eric O'del 206.402.2633
2007 NW 61st St Seattle WA 98107
Rev. Colette Mercier 425.891.7892
at the corner of 20th Ave NW in Ballard