Your current joys will not last forever,
but neither will any of your problems.

The world always seems to be in crisis,
but your world doesn't have to be.

When you let go of all-or-nothing thinking,
you are able to be present
with what is actually in front of you.

Enemies become friends.
Bodies heal, or pass away.
Questions get resolved or become unimportant.
Rest assured:
the things that bedevil you today
will fade away,
and most likely be forgotten,
like all the cuts and scrapes you got
playing as a child.

The most powerful person,
and the most effective in healing the world,
is the one who's stepped off the merry-go-round
of full catastrophe living.

No problem of the human race
has ever kept Spirit from beholding us
with Unconditional Love.
Be like that.

Scroll down for upcoming events
We're going back to ONE SERVICE at 10:30 am on February
4
Silent meditation at 10:00 / Potluck brunch after service



Sunday, January 28: Rev. Colette - "At Peace in My Power"


Rafe Pearlman is our guest musician
Our 2018 theme is "Living Oneness in a Fragmented World"
Our January talk series is "At One with One's Self"
Two services this Sunday only
9:00 service / 10:00 coffee hour / 10:20 children's program /
10:30 silent meditation / 11:00 service / 12:15 potluck brunch
Win against hunger in our Soup-er Bowl co-opetition through Feb. 4
Help us make goal - we have a matching grant!
We're joining with other CSLs in collecting cans/boxes of soup, chili, and stew.
Our goal is 4,000 cans (surpassing 3,400 in 2017) and 100% participation.
Bring in a case! Or donate by clicking on this

donate

button - $1=1 can
(click on "add special instructions" and write in SOUP)
The Spirituality of the Twelve Steps: A New Thought Perspective
With Practitioner Makena Phillips
This Sunday, January 28, 1-3:30 pm
$20 (scholarships available) - click "reply" to sign up
learn more on

Facebook
Two showings of "Mirrors of Privilege: Making Whiteness Visible"
A film on one of the themes we're exploring this year in
"Living Oneness in a Fragmented World"
Wednesday, February 7, 6:30 pm and Sunday, February 25, 1:00 pm


Film

is 50 minutes, and a facilitated discussion follows - Free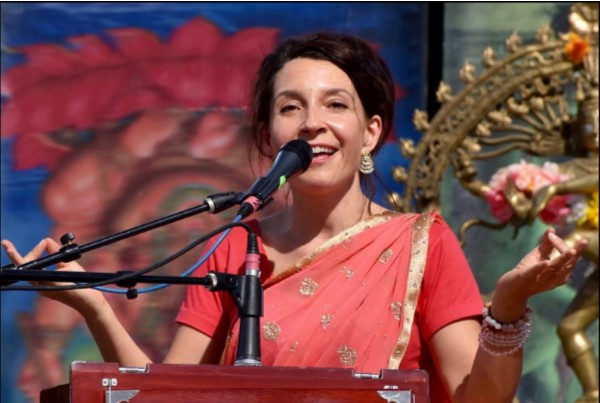 Be-Loved World Chants with Gina Sala and Friends
Sunday, February 11, 7-9 pm
More information on
Facebook
Tickets $25 in advance at
Brown Paper Tickets
($30 at door)
Rev. Cynthia James

is our guest speaker Sunday, February 18, 10:30 am
Her talk is "Effective Engagement with the World: Take the Long View"
followed by a workshop on finding your ways to engage, 1-3 pm, $25
Our Listening Heart Group meets first Sundays after service
Our Practitioners are offering a monthly gathering on first Sundays at 1:00.
Whatever is on your heart is welcome here - loss, chronic illness, grief, life challenges.
Join us for compassionate conversation and support.
Search the Amazing Grace Business Directory
here
Register your Fred Meyer card and we'll receive donations when you shop
Takes a few seconds - just click

here
Shop Amazon Smile to benefit Amazing Grace
Easy and simple - click here:
http://smile.amazon.com/
then log in with your own account - Amazon will donate to Amazing Grace
OR click on the Donate/Shop button at

www.amazinggraceseattle.org

.
Love us? Like us! Click

here

to like us on Facebook!
Check out the Science of Mind Magazine webpage - great articles & videos


http://scienceofmind.com/
In February: Sunday service at 10:30 am - prelude music 10 minutes before service
Silent meditation 10:00-10:20
Children's program for ages 2-12 - opens at 9:50
Potluck brunch after 11 am service - please bring a dish to share
Street parking - Access by stairs only
Service dogs only, please, on Sundays
Click "reply" to this message to write to us
www.AmazingGraceSeattle.org
Amazing Grace Spiritual Center

-

A Centers for Spiritual Living Community
Rev. Eric O'del 206.402.2633
2007 NW 61st St Seattle WA 98107
Rev. Colette Mercier 425.891.7892
at the corner of 20th Ave NW in Ballard