If there were a sports team
that won every single time,
it would be the death of that sport.

There would be no sense of adventure or possibility.
The outcome would already be known
and nobody would buy tickets.
People would probably start hating the winning team.

What if you are not supposed to get everything you want?
Wouldn't getting everything you want right away,
all the time, be boring?
Wouldn't that give you an insufferable sense of entitlement?

What if some of your desires need more time to manifest,
and what if that was part of the mystery and adventure of living?

Someone once said,
"Character is how you handle the difference
between what you want and what you get."
It's a real sign of spiritual and emotional maturity
to be able to handle delayed gratification.

When you walk by faith and not by sight,
you know that there's a Divine Outcome and Timing
to everything in life.

With that attitude toward life, everyone's a winner.

Scroll down for upcoming events
May Talk Series: Spring Training


Sunday, May 14 - Rev. Eric: Lessons from the Special Olympics




Garnett Hundley is our guest musician


Celebrate Mother's Day - roses for our moms!
Meditation at 10:00 am / Children's Program opens at 9:55
Celebration service at 10:30 - potluck brunch follows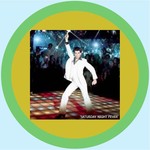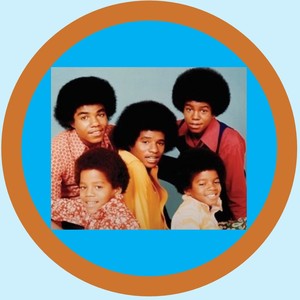 This Saturday, Ma
y 13: A
70s Extravaganza
Spirit of the Sound Choir presents
our fifth annual auction and variety show.
The best of the 70s - music - videos - live auction - raffle.
Put on your bell bottoms, polyester prints, platform shoes,
and halter jumpsuits and join the party!
The choir is joined by soloists Peter Kirkland, Mary Van Zante-Peiser, Sheila Blackwell,
Cal Boyle, Stephan Plummer, Ria Cherie, Chad Smithson, and Garnett Hundley
Raffle tickets $5 for a chance to win packets of restaurant gift certificates.
Reception 6:00 pm / Show at 7:15 $20 in advance/$25 at the door
Click

here

to buy tickets (on sale at Amazing Grace) / Click

here

for Facebook
Global Service Team meets this Sunday, May 14, at 12:00
Gino Walker is our guest musician May 21, and is offering a workshop
"Releasing Old Thought Patterns: The Power of Positivity Now"
Experiential exercises open your mind to new possibilities
1-4 pm, $25 more info

here
Gift of the Month Club collection for Wellspring Family Services
NEW shoes and socks for children in homeless families whom Wellspring serves -
Please bring your donations during the month of May.
Register your Fred Meyer card and we'll receive donations when you shop
Takes a few second - just click

here
Shop Amazon Smile to benefit Amazing Grace
Easy and simple - click here:
http://smile.amazon.com/
then log in with your own account - Amazon will donate to Amazing Grace
OR click on the Donate/Shop button at

www.amazinggraceseattle.org

.
Search the Amazing Grace Business Directory

here
Find services offered by congregants and friends


To list your own business, email Stacy at

directory@amazinggraceseattle.org

or call 206.779.2485
Love us? Like us! Click

here

to like us on Facebook!
Check out the Science of Mind Magazine webpage - great articles & videos


http://scienceofmind.com/
Sunday service at 10:30 am - prelude music starts at 10:20
Meditation 10:00-10:20
Children's program for ages 2-12 - opens at 9:55
Potluck brunch after service - please bring a dish to share
Street parking - Access by stairs only
Service dogs only, please, on Sundays
Click "reply" to this message to write to us
www.AmazingGraceSeattle.org
Amazing Grace Spiritual Center
Services 10:30 am Sunday
A Centers for Spiritual Living Church
Potluck brunch 11:45
Rev. Eric O'del 206.402.2633
2007 NW 61st St Seattle WA 98107
Rev. Colette Mercier 425.891.7892
at the corner of 20th Ave NW in Ballard