When you have an unfulfilled desire
it's easy to fall into a belief that
all the effort and sacrifice is on you to provide.
This involves viewing life as a battlefield –
and for warrior spirits, that's a sacred place.
To spiritual warriors, life is all about fighting the good fight.

There is always another way.
When you step away from the battlefield
and decide to study war no more,
life is all about letting your Higher Power take charge.
By getting your smallness out of the way,
you make room for Spirit's Greatness.

Divine Mind knows all the angles –
what you could be doing to best serve the world,
and how to have all your dreams and desires fulfilled
in a way that blesses all and harms no one.

If you want something, and it's good for you,
that particular Good is also seeking you.
Spirit is the Magnet that is already bringing you together.



Scroll down for upcoming events
Sunday, November 11 - Rev. Eric: Everyone Has a Closet
Stephanie Johnson is our guest musician
Meditation at 10:00 am / Children's Program opens at 9:50
Celebration service at 10:30 - potluck brunch follows
Please be respectful of neighbors' driveways when parking
Global Service Team meets this Sunday at 12:30

Our online auction is up and running - check it out

here


Great values - lots of items and services,
from jewelry stocking stuffers to 7-night resort stays.
Some you can buy right now, some you can bid on,
and there's also an option to donate to Amazing Grace.
Watching the Christmas ships at a houseboat party on Lake Union,
jewelry and gifts, Practitioner sessions and coaching,
home organizing, a catered dinner, and more.
Closes December 6, in time for holiday giving.
Just click on "register" to the left of the items for easy sign-up.
Heal Your Holidays workshop with Rev. Lynnea Jardine
Wednesday, November 14, 7-8:30 pm (free/love offering)
A workshop for those who are struggling with loss or depression
A chance to change your story about the holidays
An opportunity to create supportive community when a sense of isolation runs high


A dinner of soups, salads, and breads will be offered at 6 pm - $5 donation


Please click "reply" to tell us if you'll be attending the dinner and/or the workshop
We welcome your pledge of financial support for 2019.
Thanks to all who have made a financial commitment to date.
If you have not yet pledged, please prayerfully contemplate doing so.
This will allow us to create our budget for 2019.
If you are a member of Amazing Grace, your pledge renews your membership.
You can complete a pledge card on a Sunday,
or pledge by email to

colettem@amazinggraceseattle.org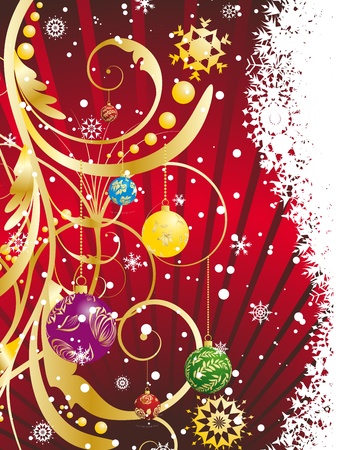 Here come the holidays!
Wednesday November 21 - Holiday Decorating Party 6:30-9 pm
Help decorate our Sanctuary for the holidays
Holiday music, hot cider
Bring a treat to share and wear your favorite holiday bling
Thursday, November 22 - Thanksgiving potluck and movie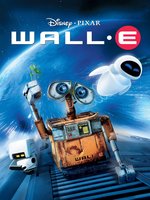 Saturday, November 24 - post-Thanksgiving potluck and movie
Our sixth year for this festive event - guests welcome!

Potluck dinner 4 pm, "WALL-E" showing 5:00-6:30 pm

Bring side dishes, breads, desserts to share

If you can bring a prepared turkey or ham, please "reply" to tell us

Please click "reply" to let us know if you're coming, and bringing friends

AND come on down even if you didn't RSVP - the more the merrier

If you can help with setup or cleanup, please also reply to let us know
November Gift of the Month Club:
Gift cards for holiday meals for low income families
Compass Housing Alliance offers gift cards to Fred Meyer/QFC and Safeway
to recently housed and low income families they serve.
We welcome your help in providing holiday meals for our neighbors.
Sunday November 11 is the last day - you can contribute in one of three ways:
1. Buy gift cards and mail them to us or drop in Sunday collection
2. Donate money by mail or on Sunday, and we'll buy the cards (mark "Thanksgiving")
3. Donate via our website

Donate Button

and write "Thanksgiving" in the memo
Listening Heart Group meets first and third Sundays at 12:30 pm
Our Practitioners offer this group twice monthly, 1st and 3rd Sundays.
Whatever is on your heart is welcome here - loss, chronic illness, grief, life challenges.
Join us for compassionate conversation and support (meet in Eric's office).
Search the Amazing Grace Business Directory
here
Register your Fred Meyer card and we'll receive donations when you shop
Takes a few seconds - just click

here
Shop Amazon Smile to benefit Amazing Grace
Easy and simple - click here:
http://smile.amazon.com/
then log in with your own account - Amazon will donate to Amazing Grace
OR click on the Donate/Shop button at

www.amazinggraceseattle.org

.
Love us? Like us! Click

here

to like us on Facebook!
Check out the Science of Mind Magazine webpage - great articles & videos


http://scienceofmind.com/
Sunday service at 10:30 am - prelude music 10 minutes before service
Silent meditation 10:00-10:20
Children's program for ages 2-12 - opens at 9:50
Potluck brunch after service - please bring a dish to share
Street parking - Access by stairs only
Service dogs only, please
Click "reply" to this message to write to us
www.AmazingGraceSeattle.org
Amazing Grace Spiritual Center

-

A Centers for Spiritual Living Community
Rev. Eric O'del 206.402.2633
2007 NW 61st St Seattle WA 98107
Rev. Colette Mercier 425.891.7892
at the corner of 20th Ave NW in Ballard