When things don't seem to be going your way,
when your prayers don't seem to be answered
and your goal seems out of reach,
the best thing to do is to count your blessings.

You may not have met that great love of your life yet,
but isn't some other part of your life working?
You may have financial pressures,
or be facing tough decisions,
but surely you have things to be grateful for.

How many times have you been rescued from danger?
Think about all the times some unforeseen assistance
got you out of trouble.
Without this breath, you wouldn't even be here.

Counting the blessings in your past
and the gifts of today helps build your faith.
Take what Spirit has done in one area of your life
as proof that Divine Love will Provide for you
in all the other areas as well.

Count your blessings to claim your blessings!

Scroll down for upcoming events
Sunday, October 1: 8th Anniversary Celebration - Creativity
9 am service: Rev. Colette / 11 am service: Rev. Eric
Spirit of the Sound Choir is back, with congregant soloists
Sheila Blackwell, Mary Van Zante-Peiser RScP, Chad Smithson,
Juniper-Lorelai Rayne, Wendy Wilford, and Marji Friedmann
Celebrate our 8th Anniversary - come for both services - and we have a gift for you
We're now offering two services every Sunday
9:00 service / 10:00 coffee hour / 10:20 children's program /
10:30 silent meditation / 11:00 service / 12:15 potluck
Listening Heart Group meets this Sunday at 1 pm upstairs
Our Practitioners are offering a monthly gathering on first Sundays at 1:00.
Whatever is on your heart is welcome here - loss, chronic illness, grief, life challenges.
Join us for compassionate conversation and support.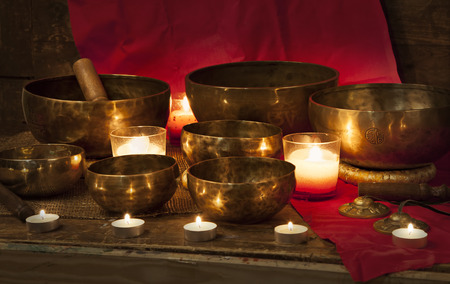 Tibetan Bowl Meditations every Sunday 5-6 pm
A deep, centering meditation grounded in the toning of Tibetan Bowls
in the Sanctuary - free/love offering
October Gift of the Month Club: Licton Springs Tiny House Village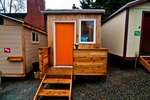 We are collecting supplies for the newest community for our homeless neighbors at 88th and Aurora. Check the list

here

.
If you'd like to organize providing 60 sandwiches for a meal,
click "reply" to let us know.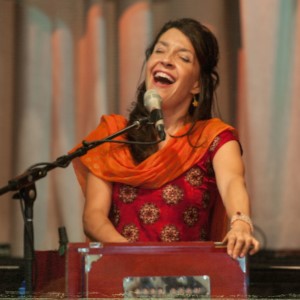 Kirtan and World Chant with Gina Sala and Friends
Friday, October 6, 7:30-10 pm
Drop deeper into Love in a wonderful evening of world chant,
mantra, and groove - more info
on

Facebook


$25 in advance at

BPT

or $30 at the door (no one turned away)
Play Date: Change Your Thinking, Change your Life - Sunday, Oct. 15, 1-4 pm
with Practitioners Sprite Sunlight and Justin Thuemler
A fun, interactive play date to explore new ways of thinking and launch
you toward the life your heart desires. No boundaries, only new horizons.


$25 - click "reply" to register
Classical Guitar Concert with Naeim Rahmani Saturday, Oct. 28, 7 pm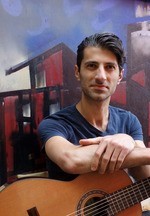 Now based in Seattle, Iranian-born, internationally renowned Naeim Rahmani
brings his award-winning classical guitar performance to Amazing Grace.
$20 in advance at

BPT

/ $25 at the door
Search the Amazing Grace Business Directory
here
Register your Fred Meyer card and we'll receive donations when you shop
Takes a few seconds - just click

here
Shop Amazon Smile to benefit Amazing Grace
Easy and simple - click here:
http://smile.amazon.com/
then log in with your own account - Amazon will donate to Amazing Grace
OR click on the Donate/Shop button at

www.amazinggraceseattle.org

.
Love us? Like us! Click

here

to like us on Facebook!
Check out the Science of Mind Magazine webpage - great articles & videos


http://scienceofmind.com/
Sunday service at 9 and 11 am - prelude music 10 minutes before service
Silent meditation 10:30-10:50
Children's program for ages 2-12 - opens at 10:20
Coffee hour after 9 am service, potluck brunch after 11 am service - please bring a dish to share
Street parking - Access by stairs only
Service dogs only, please, on Sundays
Click "reply" to this message to write to us
www.AmazingGraceSeattle.org
Amazing Grace Spiritual Center

-

A Centers for Spiritual Living Community
Rev. Eric O'del 206.402.2633
2007 NW 61st St Seattle WA 98107
Rev. Colette Mercier 425.891.7892
at the corner of 20th Ave NW in Ballard