FICS Board Members: Jack Levine and Justin Dees
Long-term board member
Jack Levine, JD,
was ready to step off the FICS Board after three terms but his dilemma was to find another person he felt would be as good or better than him. Luckily for FICS and Jack, his colleague
Justin Dees, JD,
also an attorney at Holland and Knight, stepped up to the plate. While FICS is sad to see Jack leave, we know we can continue to count on him to continue to give us his ideas and advice. At the same time, we are excited about the energy that Justin brings to our board!
Thanks, Jack and welcome aboard, Justin!
Multicultural Food and Art Show - June 4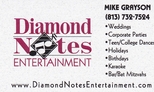 The Fourth Annual Multicultural Food and Art Show held June 4, 2011 was a great day where we celebrated different cultures and enjoyed amazing art work created by our youth. There were cool beats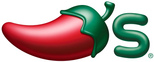 for our break dance group lead by Aldo Gamez and smooth tunes for our dance performances by the Dominican Association delivered by our fantastic DJ, Mike Grayson from Diamond Notes Entertainment. The performances were amazing, as were the ethnic foods donated by our FICS Parents, Chili's and Queen of Sheba Ethiopian Restaurant.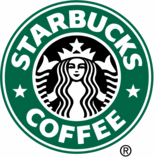 Starbucks at Westshore Plaza came through for us by donating passion fruit ice tea which was refreshing. Activities during the day included enjoying a bounce house for the young at heart, as well as classes in dancing and drums. A silent auction displayed great donations from the Cason Photography Studio, AppleBee's, and FadeMasters III. The wonderful art created by our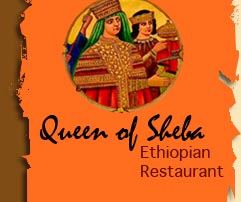 youth was also on display and several pieces were sold. The St Pete Times visited our event as well and the article was featured in the newspaper on June 5, 2011 entitled "Cultural Fest helps raise funds." We had a great, fun-filled day and were able to raise $600 at the same time. We want to thank our great donors and partners as well as everyone that came out to the event!
Of Note....

FICS has been very busy this quarter! We held a very successful
Health Careers Expedition 2011
over Spring Break with 51 students from RCMA, FICS and many schools. Funded by
Gulfcoast North Area Health Education Centers,
we visited many universities, hospitals and even museums! Some of the places we visited were USF Colleges of Medicine and Nursing, St. Pete College, MOSI, Shriner's Hospital for Children, St. Anthony's Hospital, BayFlite, BayFront Hospital and the Dali Museum! Our brave Expeditioners even dissected sheep's hearts and lungs and revived on programmable patients who died on the operating table! We have over 200 photos on our Health Careers Expeditions Facebook Page....check it out:
http://www.facebook.com/pages/Health-Careers-Expeditions/213233865370950
Hanley Road, we got you covered! Or rather, FICS' Community Advisors formally adopted Hanley Road with the Keep Hillsborough Beautiful program and we have done two Clean-Ups so far, yielding 15 garbage bags or more each time and such items as lumber to chairs to carpets....you name it!
Join us and make our community better!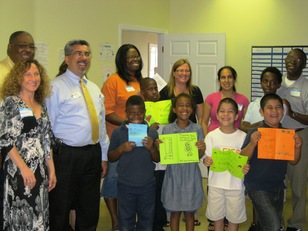 FICS Multicultural Family Center is expanding --- after years of waiting for space to become available, we were finally able to acquire the 1000 sq feet of space separating our main offices and classrooms. The plans for expansion are awesome and we continue to fundraise for our "moveable walls" and improved bathrooms.
Thanks especially to
LazyDays Employee Foundation
for their generous support of $5600 for our bathrooms! Employees donated their personal money to our cause! At left is our photo with LazyDays' Andrea Neeper and FICS board member Carlton Lewis with FICS staff, parents and youth.
Other contributors of note include board members Mr. Pablo Sierra and Ms. Maria Antonieta Riveros Revello.
We love you guys!!!
There will be a big pachanga or party when we get done! Stay tuned or call us @ 813.249.8100 for details.
Six FICS Youth were selected to represent us at the Social Change Conference which is sponsored by the Turn2Foundation, founded by Yankees star Derek Jeter! As Jeter's Leaders, our youth will be spending an intense three days at the University of Tampa from July 18 to July 21, 2011.
Our leaders are: Abraham Giraldo,
Natalie Gotay,
Mynor Perez, Nahisha Nobregas, Mariana Sanchez, and Sandra Sanchez!
Congratulations!
Summer World Vacation - FICS Summer Program
The Summer Program entitled World Vacation started June 13, 2011 and the students have been divided into groups researching different continents and a few countries within each continent. Questions like what do people eat in China and what kind of money do they have in Argentina are answered by our eager world scholars.
We have several weekly trips to the library to do research on the various countries and cities visited, which is part of
Reading with the Rays.
A longer field trip is scheduled for the Glazer Museum and the Fit Kids Playground on July 5, 2011. The Fit Kids Playground offers free activities such as dance, gymnastics, karate and much more, for youth every first Tuesday of the month and we are excited for our kids to take part in this.
We are also visiting the Dali Museum in St Pete on August 2, 2011 as well as going to the Rays game that day. Go Rays!
This program is self-funded by parents and a generous donation by board member Ms. Maria Antonieta Revello. That means that YOU could make a major difference by being a Madrina or Padrino to a young camper for only $25 per week!
Please consider making a donation if possible at our link at the end of the newsletter!
FICS' Community Advisors were in the Top Ten Finalists of Creative Tampa Bay's 10, 100, 1000 Challenge for "
A Nicer Tampa Bay Campaign"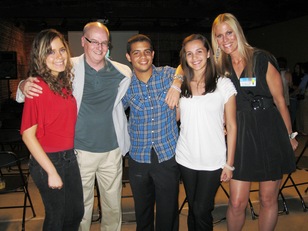 Inspired by the concept of "Pay It Forward," FICS' Town n Country Community Advisors decided to respond to Creative Tampa Bay's call to action and submitted their idea on what would improve our community here in Tampa Bay. The idea is to remind the community about the contributions that teens and youth make every day to bettering our world. The teens realized that the "only time people think about us is when someone does something wrong or gets involved in a gang and it ends up on the news." Instead, the teens want some recognition not just for themselves but for everyone in our community. What about a bracelet that reads "I Made Tampa Bay Nicer"? The idea would be that when youth see people doing good deeds, they are awarded a bracelet. This bracelet comes with a card that explains how to pass it on. We believe it will create a chain reaction of kindness. Since we all love our phones and Facebook, we will snap photos of the bracelet exchange, load them to our Facebook page and see where they end up after a year.


The campaign is inspiring and motivating on two levels as it both recognizes and rewards those who help the community as well as motivates youth and provides incentive to continue improving the community, paying it forward.
Pictured above are our Community Advisors (l-r) Ariana Ulloa, Brandon Quetal and Nahisha Nobregas with Creative Loafing's Editor Mr. David Warner at the 10-100-1000 Awards Ceremony.
Channel 13 visited the Multicultural Family Center and met with our volunteers to hear what they have done to make Tampa Bay nicer.
Do not miss the report on the Channel 13 calling us What's Right About Tampa Bay, scheduled for July 4, 2011 at 6PM!

With more funding there would be more resources available to purchase a greater number of bracelets and promote the idea and spread the word. If you have any dollars to spare we would be most grateful and we may continue to make Tampa Bay nicer.