• Sunday Service

Sunday, June 27 th, 10.30 a.m. The Rev. Daniel Haas will preach on "In God's presence" at Provo Community United Church of Christ, 175 N. University Ave. Nursery and Childrens' Sunday School available. Choir Practice is Sundays at 9:30 a.m. No matter where you are on life's journey, you're welcome! www.provocommunityucc.org

• Sack Lunches

Come and join us tonight at 6:30 for dinner and then we are making sack lunches for the Food and Care Coalition. After the making of the sack lunches we will have a discusssion of visions of where our church will be going in the future.

• Women's Retreat

Attention all women!!! On July 10th there will be a women's retreat.The time will be from 1-4. Please keep this date open. More info to follow.

• Church Council

On Sunday June 27th church council will convene right after fellowship hour. Everyone is invited to this meeting.
Tubing down Provo River

As part of their summer fun schedule our youth group joined the Springville Presbyterian Youth for a rough ride down the river. Bruises, cuts, blood, sweat and tears, many other owies and a whole lot of fun made for an interesting afternoon:

Home from camp!
Troop 51 had a great at Camp Bartlett. Scout Master Justin is excited to have the best troop ever. Senior Patrol Leader Sean did a awesome job. PL Todd and Esteban rocked. And who could forget our leadership patrol: Brian, Peter and Kit what a great job. Maybe the picture below did not capture it quite but they all had fun and are looking forward to doing it again: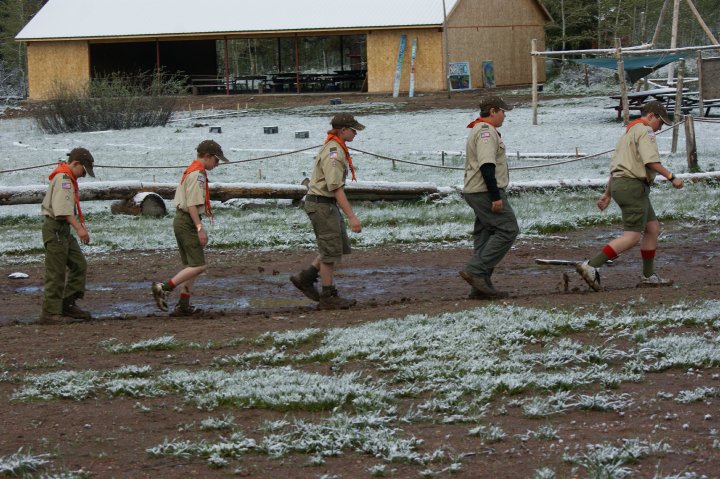 Getting social