See also below:
KIDS PLUS Pathway to Careers - October 29

Northeast Minnesota STEM Network Leadership Team

Background on the Minnesota STEM Network

Social media links
---
SciMathMN is a non-profit, statewide education and business coalition
advocating for quality preK-16 science, technology, engineering, and mathematics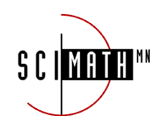 education based on
research, national standards and effective practices.
Major initiatives include policymaker briefings, the STEM Teacher Center online resource and the Minnesota STEM Network.

Give to SciMathMN on Give to the Max Day, Thursday, November 14
!
---
Minnesota STEM Network
Vision
All Minnesotans will actively engage in science, technology, engineering and mathematics as a means toward lifelong learning, informed civic engagement, and a vibrant economy.
---
Minnesota STEM Network Leadership Team - Northeast Region
Mark Anderson
LHB Corporation
Jim Arndt
Duluth Public Schools
Moe Benda*
Univ. of Minnesota Duluth
Wendy Carter
Marshall School
Sandra Ettestad
Duluth Aviation Institute
Paula M.J. Frings
Maven Perspectives
Brian Gute
Univ. of Minnesota Duluth
Peggy Hanson
Minnesota Power
Foundation
Donald Hoag*
Duluth Workforce
Development
Anne Hornickel
SciMathMN Executive
Committee
Theresa Hornstein
Lake Superior College
Steve Korby
Enbridge
Marcel La Fond
Duluth Aviation Institute
Tami Lichtenberg
College of St. Scholastica
Nancy Litman
Proctor Public Schools
Jeffrey Maas
Duluth Children's Museum
Rebecca Meyer
Univ. of Minnesota
Extension
Kathy Neff
Univ. of Minnesota Duluth
David Nolle
Boy Scouts/Voyageurs
Council
Beth Peterson
Arrowhead Economic
Opportunity Agency
Rebecca Radcliffe
Essentia Health
Diane Rauschenfels
Univ. of Minnesota Duluth
Scott Risdal
Saturn Systems
Jennifer Rosato
College of St. Scholastica
Judi Roux
Univ. of Minnesota Duluth
Bud Stone
Grand Rapids Chamber of
Commerce
Michelle Ufford*
Northeast Minnesota
Office of Job Training
Julie Varichak
Cliffs Natural Resources
Lisa Vesel
Minnesota Discovery
Center
* Co-Chairs


---
Join the MN STEM Network on LinkedIn
Post news and events so that everyone in the network can stay up-to-date on STEM activities and news in Minnesota. Hurry- Join us today. MNSTEM group

---
Follow us on Twitter!
Get the latest on activities within the Minnesota STEM Network by following @MNSTEMNetwork.
SAVE the DATE --Thursday, November 14, 2013
Second Annual Northeast Regional Meeting of the Minnesota STEM Network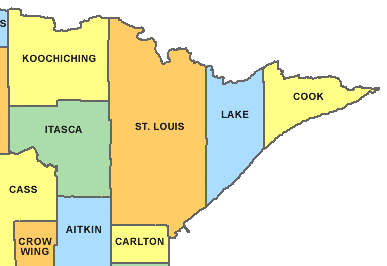 8:00 - 11:45 am
Holiday Inn - Downtown Duluth
200 West First Street
Duluth, MN 55802
[map]
The leadership team of the Minnesota STEM Network
Northeast Region
invites stakeholders of science, technology, engineering, and mathematics (STEM) education and workforce development to attend the 2nd annual Northeast regional meeting.

This event will bring together
business, education, civic, and community leaders who have a stake in improving
STEM education and workforce development in Northeast Minnesota. In 2012, the inaugural meeting attracted an overflow attendance of more than 100 STEM stakeholders.
The objectives of the 2nd annual regional meeting are:
- Networking - meet STEM stakeholders across sectors
- Update attendees on regional network development
- Build awareness of current status of interest and achievement in STEM
-
Invite attendees to work toward success markers
proposed by leadership team
Keynote Speaker --
Caryn Mohr, Research Scientist at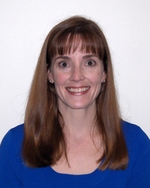 Wilder
Research,
will present STEM research and data pertinent to the Northeast region now available on the
STEM Portal on MN Compass
.
With support from Boston Scientific, MN Compass has recently launched this new section within its education metrics which is devoted to portraying the current status of interest and achievement in STEM
from cradle to career. Explore it to discover the depth of data and research contained in it.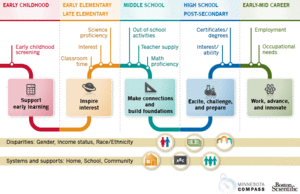 Free registration is now open.

A continental breakfast and networking will open at 8:00 before the meeting begins at 8:30.

Parking is complimentary for meeting attendees. Enter the attached covered parking ramp on West First Street.

This meeting is free to attendees, with thanks to our sponsors: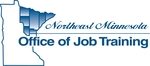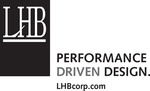 with additional support from the University of Minnesota.

---
First Annual Regional Meeting Highlights
The 1st annual meeting of the Northeast Region was held on November 8, 2012, attracting STEM stakeholders in business, healthcare, education, government agencies, non-profits, extension programs and youth-serving organizations across the region. A panel representing business, workforce development, K12 education, and informal education made the case for building a systems approach to STEM education and workforce development. In small groups, attendees worked on refining statements about potential goals and initial actions for the regional network. A leadership team formed as a result of the meeting, to work further on the input. The leadership team which formed in January is listed at left.



---
Minnesota STEM Network
, an
Outreach Initiative of SciMathMN

The Minnesota STEM Network engages practitioners, employers, funders, and advocates of STEM from all sectors in order to create a systems perspective for improving STEM education and workforce development. We are challenged to engage students in STEM from preschool through post-secondary education and employment over a span of about 15 years or more. Many adults work to transition into a STEM career and parents play a critical role in supporting their students toward STEM.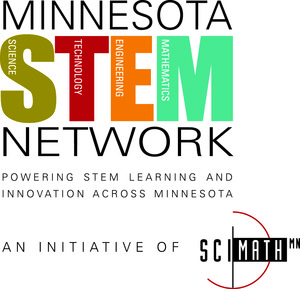 The Minnesota STEM Network
- increases engagement in education
- builds community among stakeholders
- promotes STEM
- shares practices and resources and
- improves communications

By bringing STEM stakeholders together in regional networks, we can address this complex challenge by defining needs, addressing issues, and communicating more effectively to students, parents, and community members.

More Information to Come -- To join the Network's communications and receive updates on the planning of this meeting, please sign onto the communications at the Minnesota STEM Network webpage.

More details on the meeting program and registration information will be provided in a subsequent update. Direct questions about the 2nd annual meeting to Donald Hoag, Duluth Workforce Development; Moe Benda, University of Minnesota Duluth; Michelle Ufford, Northeast MN Office of Job Training; or Anne Hornickel, executive committee of SciMathMN.
---
KIDS PLUS Pathways to Careers
Tuesday, October 29, 9:30 - 2:30
Duluth Entertainment Convention Center
Presented by Northland Foundation

This engaging, hands-on learning opportunity is designed to help 10th and 11th grade students from northeastern Minnesota and northwestern Wisconsin explore potential careers, as well as learn about the steps needed to become trained in their field of interest and reach their occupational goals.

All students will pre-register to attend two workshops of their choice and spend time in the Career Expo, featuring more than 80 interactive exhibits representing higher education, regional employers, workforce development organizations, and more!

Please promote students to attend the Pathway to Careers event. Also, the Pathways to Careers planners are seeking exhibitors with hands-on activities or demonstrations of occupations for the Expo Hall. If interested, contact Michelle Ufford.