KEEPING YOUR PLAYERS SAFE:
COACHES' CALL TO ACTION


SUDDEN DEATH:

Psychiatric and suicide risks

among student athletes
Suck it up. It's gut-check time. Do or die.

Just some of the messages that student athletes can receive from coaches, trainers teammates, parents and fans. This "tough it out" attitude can define social norms and expectations within the sports culture—whether players are middle school students, high school competitors, collegiate athletes—or elite pro sports legends.

Problem is, this hard-hitting slant can compromise an athlete's outlook on reaching out for help. The very attitude that coaches, trainers and other adults often instill in student athletes may, in fact, undermine a student's help-seeking when in crisis.

Here's a reality check:

>> Nearly 8 million high school students participate in one or more sports teams.

>> One in 8 teenagers have persistent suicidal thoughts at some point.

>> About a third of those who have had suicidal thoughts make a suicide attempt, usually within a year of having the idea.

>> In 2010, suicide moved from the third-leading to SECOND-LEADING cause of death in American youths ages 10-24, passing homicide for the first time in the last decade.

>> Suicide rates for American youths ages 10-14 increased 50 percent between 1981 and 2005.

>> Less than 20 percent of college students and adolescents who die by suicide receive school-based mental health services.

Through athletic participation, youths can learn about achieving excellence, enduring setbacks and overcoming adversity.

Yet sports can also stress student athletes. And those with predisposed vulnerabilities—mood disorders, anxiety disorders, stress disorders, eating disorders, substance-use disorders—may be at risk for suicide.

In this compelling training webinar for our nation, Well Aware shines a spotlight on suicide risk among student athletes of all ages—and what all adults can do to best address this and keep kids safe.


Wednesday, May 8th, 2013

9-10:30 PM Eastern

8-9:30 PM Central

7-8:30 PM Mountain

6-7:30 PM Pacific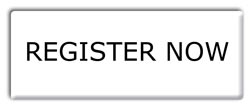 FORWARD TO A COLLEAGUE: CLICK HERE
LOCATION: On the Internet. Accessing the Webinar is easy and requires no special hardware or equipment. The visual presentation slides are delivered to you over the Internet on your computer. The live audio sound can be delivered to you in one of two ways: 1) Via a toll call placed over your telephone. Note this call is long distance and will be charged to your phone service; OR 2) FREE OF CHARGE via voice over Internet protocol, or VoIP. All you need is a computer with speakers.
FEE: Free of charge; note that audio access via telephone is a toll call with associated long-distance charges. Sponsored by the Wyoming Department of Health and the Prevention Management Organization of Wyoming.


SPEAKERS:

CHRIS CARR, PhD, HSPP
An internationally regarded expert in sports and performance psychology, CHRIS CARR has consulted with numerous professional sports teams and Olympic sports, as well as college/university athletics. Currently he is the Sport and Performance Psychologist and Coordinator for Sport and Performance Psychology at St. Vincent Sports Performance in Indianapolis. He is also the consulting sport psychologist for the Indiana University Athletic Department.
Additionally, Dr. Carr is the consulting sports psychologist for the Indiana Pacers (NBA) and the Indiana Fever (WNBA), and has provided consultations for the Kansas City Royals (MLB) and Arizona Cardinals (NFL), among others.

Past President of Division 47 (Exercise and Sport Psychology) of the American Psychological Association, Dr. Carr was recently named as an Ad Hoc Member and first psychologist on the NCAA Competitive Safeguards and Medical Aspects of Sports Committee.
Dr. Carr served as the USA Diving National Team Sport Psychologist from 2004-2008, and was in Beijing for the 2008 Summer Olympic Games as the USA Olympic Diving Team Sport Psychologist. He is on the United States Olympic Committee Registry of Sport Psychology Providers based at the United States Olympic Training Center in Colorado Springs, CO.

Dr. Carr has authored numerous book chapters in sports psychology and sports medicine and has presented nationally and internationally on psychological issues with athletes. A licensed psychologist in the state of Indiana and HSPP-endorsed, Dr. Carr has worked with Purdue University, the Ohio State University, and Washington State University over the past 20 years of practice as a psychologist with athletics.
AARON TAYLOR

NFL Super Bowl Champion AARON TAYLOR played for both the Green Bay Packers and San Diego Chargers in the 1990s. In Super Bowl XXXI, Aaron was a starting member of the 1997 Packers team, blocking for future Hall of Fame quarterback Brett Favre. Today he is College Football Analyst and Studio Host for CBS Sports Network, as well as a motivationa/keynote speaker and philanthropist.

Aaron is the 1993 winner of the Lombardi Award for best collegiate lineman or linebacker. He was University of Notre Dame Football All-American in 1992 and 1993. In 1996 he was a first round draft pick for the NFL Green Bay Packers.
Born in California and raised by a single mother, Aaron is passionate about helping others. Through his work with the Aaron Taylor Impact Fund, Aaron helps "bridge the gap between those who have and those who need." For five months in 2001, he taught English to high school students in South America. He followed this with a trip to the tsunami-ravaged country of Sri Lanka, where he spent 10 weeks and founded a project to build a community center and 40 temporary houses following the worst natural disaster in recorded history.

Aaron has won awards for his work overseas, for mentoring children, and his work with athletes in transition.
BLAIR WAGNER, MS, CSCS

Head Sports Performance Coach at Eastern Michigan University since 2011, BLAIR WAGNER understands firsthand the impact of suicide. Before his 25th birthday, Blair had given the eulogies for both of his brothers—his only siblings. Brett and Beau Wagner died by suicide, Brett at age 19 in 2005, and Beau at age 26 in 2009.

Active in prevention efforts in his home state of Wyoming and beyond, Blair knows well the positive role that sports can play in a youth's life—and also vulnerabilities that athletes can have to mood, substance-use or other disorders that can place them at risk for suicide.
From 2007-2010, Blair was an assistant strength and conditioning coach at The Citadel, where he worked directly with the basketball and wrestling programs, while assisting with the Bulldogs football and baseball teams. In 2007, Blair assisted with the training of the New York Knicks (NBA) during the team's preseason camp.

Blair holds certifications from the Collegiate Strength and Conditioning Coaches Association, National Strength and Conditioning Association, USA Weightlifting, National Academy of Sports Medicine, and Precision Nutrition. A native of Cheyenne, Wyoming, Blair obtained his undergraduate degree in Kinesiology and Health Promotion at the University of Wyoming while working primarily with the UW Football and strength and conditioning programs. He completed his master's degree in Exercise & Sport Science from The Citadel Graduate College in August 2010.
QUESTIONS: Contact Well Aware Webinars at:
(E) talkback@wellawaresp.org or (P) 920-457-4077