Check it out!
Report to Gov. Matt Mead about

burden of suicide in Wyoming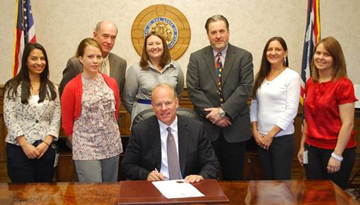 ---

Webinar podcasts all online!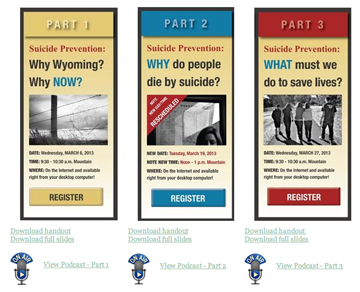 Did you miss our March 2013 series of webinars for Wyoming citizens on suicide and its prevention?
Download all PowerPoints and view podcasts from
each series installment by clicking above. Share this valuable training with your colleagues.

---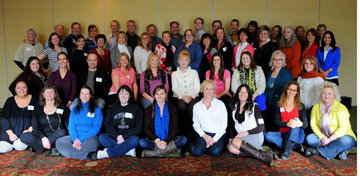 Click on the photo above to find out who oversees prevention
activities in your county—your Community Prevention Professional,
or CPP. They work for the Prevention Management Organization of Wyoming (PMO), established in 2012 and headquartered in Buffalo. Connect with these public health people and help influence the future of Wyoming wellness! Learn more about PMO at www.wyopmo.org.

---
---
BOOKMARK IT!