Events, News, & Announcements

Wine Country to the Rescue is July 18th!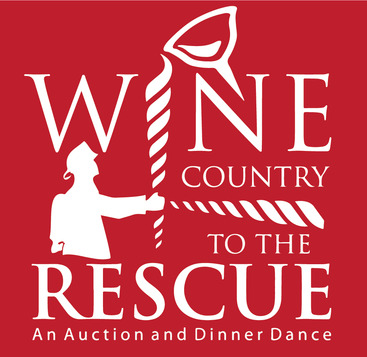 Join the Geyserville Fire Protection District as their Centennial Celebration continues and they raise money for Northern Sonoma County firefighters.
Wine Country to the Rescue
at Clos Du Bois Winery
19410 Geyserville Avenue
July 18, 2015
5pm to 10pm
$45 per person

Another Way to Help the Geyserville Fire Department and Learn about the History of Geyserville Fire...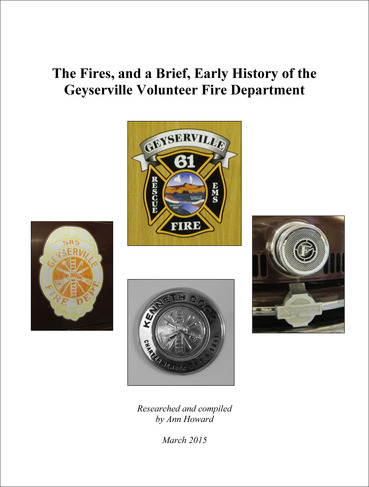 As part of the Centennial Celebration of the formation of the Geyserville Fire Department, Historian and chamber member, Ann Howard has published "The Fires, and a Brief, Early History of the Geyserville Volunteer Fire Department."
The booklet is available for $10 at Harry Bosworth's store in Geyserville, the Geyserville Fire Station, or by contacting Ann Howard, 707-473-9803. $6 from the sale of each copy goes to the GVFD.

Blood Drive in Geyserville Presented by Blood Centers of the Pacific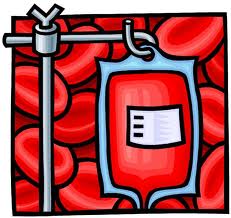 Friday, July 10
3:30 to 7:30
Alexander Valley Film Society Cuban Film Festival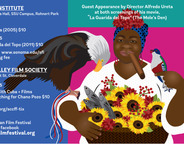 Next up in the Alexander Valley Film Society Monthly Screening Series:
View the animated Spanish language film Chico & Rita, plus two shorts: Searching for Chana Pozo and Ode to Pineapple.
Saturday, July 25th
at 10am
The Clover Theater
Cloverdale
Member Tickets $8 ~ Non-members $10
Coffee will be served!
Alexander Valley Film Society website
ZAP (Zinfandel Advocates & Producers) Wine Tasting Event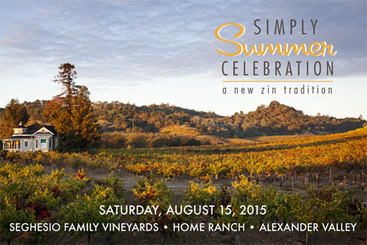 A one-day Zinfandel Tasting event at the Seghesio Home Ranch in Alexander Valley. Featuring wines from 65 wineries including Geyserville Chamber Members:
Cast Wines, J. Rickards Winery, Pedroncelli Winery, Seghesio Family Vineyards, Trentadue, and Zialena
Volunteer Opportunity

Through the United Way Schools of Hope Reading Program you can become a tutor and change a life. In just 30 minutes a week, you can help a child read to succeed at a Sonoma County School. If you are interested, contact Andrew Leonard at 707-528-4485 x141 for more information.
It's Coming... The Black & White Ball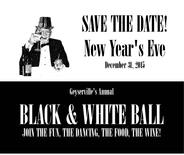 It'll be here before you know it, so mark your calendars now!
Best of Sonoma County Vote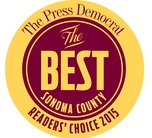 You can vote now for Geyserville Chamber Members
Cousteaux French Baker
y and
Francis Ford Coppola Winer
y. But let's
represent
Geyserville next year by nominating your Geyserville favorite businesses!
Vote Now
Have you heard What's new at

Geyserville Chamber Member AJ's Mini Market has some quick and easy solutions for an easy and affordable lunch or dinner, right here in Geyserville.
One new offering is their KKC Fried Chicken--made daily. This is so popular, you may want to purchase early. They also have fresh cut deli meats. So stop in today!


Bookmobile in Geyserville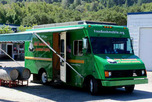 The Free Bookmobile of Sonoma County will once again be in Geyservillle on Tuesday, July 14th, from 5:00 to 7:00 pm across from the Park & Ride Visitor Plaza on Geyserville Avenue. Stop by and browse their wonderful book selections.
Free Bookmobile website
Upcoming Local Events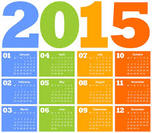 July 10th
--Blood Drive by Blood Centers of the Pacific - 3:30 to 7:30
July 14th--Bookmobile in Geyserville--5:30 to 7:00
July 17-19th--Art & Wine at Pedroncelli Winery--11:00 to 4:00
July 18th--Wine Country to the Rescue--5pm at Clos du Bois

July 25th
--AVFS Cuban Film Festival--10am
August 15th
--ZAP Simply Summer Zinfandel tasting event at Seghesio Home Ranch
December 31st
--Save the Date for the Black & White Ball
Submit Your Events & Announcements
Send us the event name, date, time, cost and contact information!
Go online to our
Events Calendar
and use the "Post Your Event" area at the right or send us an email with all the required information to moreinfo@geyservillecc.com.
SUBMISSION DEADLINES
1st of the Month for inclusion in our 800+ subscriber Newsletter
published on or near the 5th of the month.
20th of the Month for inclusion in our Member Dinner Announcement sent on the 25th of the month.
NOTE: Business members receive a number of FREE announcments based on their level of membership. Other events will be considered and are announced at the descretion of the editor; based on relevance to our community and chamber members, and space availability.
THANKS TO OUR CORPORATE GCC SPONSORS:
A Plus Locksmith
Big John's Market
Calpine Corporation
Francis Coppola Winery
Garzini Welding
Gehrett & Zunino
Builders
Geyserville Inn
& Hoffman
House Cafe
North County
Properties
River Rock Casino
Silver Oak Cellars
Syar Industries, Inc.
Taylor Electric
Trione Vineyards
and Winery
W.C. Sanderson
Ford