January Events, News & Announcements

HAPPY NEW YEAR! Reservations Still Available for Geyserville Chamber Members' Dinner January 9th!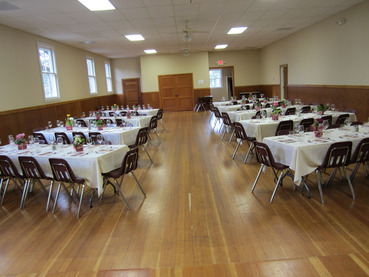 Welcome 2018 with Us!
Tickets are still available for the Geyserville Chamber dinner next Tuesday.
Tuesday, January 9th
Social Hour: 6:15 to 7:00 pm
Dinner: 7:15 pm
Cooking This Month's Dinner:
Geyserville Odd Fellows Lodge #176
MENU
Ceasar Salad
Rigatoni with
Dino's Pork Ragu
Sautéed Broccolini
Tiramisu Cake
Featuring Wines from
Preston Farm & Winery

at dinner
We encourage you to bring your own wine glass.
This Month's Speaker is
James Gore,
County of Sonoma 4th District Supervisor
James will install our new Geyserville Chamber Board of Directors and Officers for 2018 and give his "State of the County" address
Are Your Chamber Dues Due?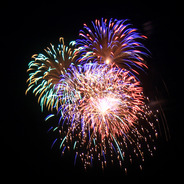 Most members pay their Chamber Dues in January. You should have received an emailed invoice or maybe a snail mail invoice already. If you have not, or would like to know when your dues are due, please contact Sharon at moreinfo@geyservillecc.com or leave a message at 707-276-6067.
This is also the time to make sure your information is up-to-date. If you have not been receiving newsletters, dinner announcements, invoices, or other communications or have relocated or changed an address, email, or phone number, please let us know. You can write the new info on your remittance slip, or send a note with your check. You can also just shoot us an email (see above) and ask Sharon to check or correct your information.
It may also be helpful to add our email addresses to your contacts to prevent digital communications from being placed in your spam folder. Our email, once again, is moreinfo@geyservillecc.com. We also send emails from geyservillechamberofcommerce@gmail.com and our newsletters and dinner announcements come from Geyserville_Chamber_of_Commerce@mail.vresp.com
Thank you for taking a few minutes to keep us up-to-date. We don't want to leave anyone out of the fun events in 2018!

Bucket Brigade Blood Drive at Geyserville Fire Station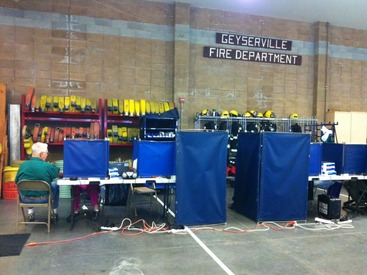 Help Geyserville Win the Trophy
It's that time again! Each year the Blood Centers of the Pacific sponsor a friendly "Bucket Brigade" blood drive competition between local fire departments. This event has been going on since 2006, with Geyserville winning many of the yearly trophies. Last year the trophy went to Windsor with 86 donors. We can beat that. Let's show them we're #GeyservilleStrong
Friday, January 12, 2018
2:00 pm to 7:00 pm
In the Truck Bay
of Geyserville Fire Station
20975 Geyserville Avenue
Come donate. You can make an appointment at www.bloodcenters.org/bucketbrigade or call 888-393-4483, which helps the blood bank prepare---or just drop in and do your part. All participants will receive an exclusive event T-shirt.
Healdsburg Museum Presents She Persisted Exhibit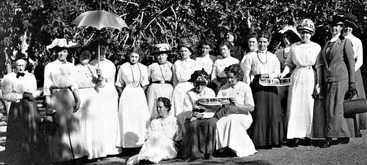 Don't miss this new exhibit beginning January 25th and continuing through April 15th. It will feature notable women in our local history, their colorful lives, and significant achievements in the 19th and early 20th centuries that helped shaped the character of our community. Opening reception is 5:30 pm, Wednesday, January 24th. Contact the museum for more information: info@healdsburgmuseum.org
New Chamber Board Members Will Be Installed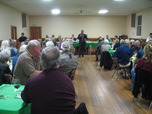 If you missed the November Dinner meeting, you missed the presentation and election of the new Chamber Board for 2018. New board members are:
Joe Stewart of Geyserville Fire, John Reyes of W.C. Sanderson Ford, Danny Christensen of Geyserville Inn and Geyserville Grille, Victor Trentadue of Trentadue Winery, Dallas Saunders of Dallas Saunders Gallery, Lynn Holty of J. Rickards Winery, Vickie Norris of the Norris Group, and Kim Petersen new owner of Geyserville Coffee Company, Sydney Wilson of DeLorimier Winery, and Tony Bugica. Officers will be chosen by the Board at their first meeting on January 2nd (Board Meetings always the first Tuesday of the month) at the Fire Station Training Room. All are welcome to attend.
The Geyserville Chamber Board of Directors will take over the first of January and be installed by Supervisor James Gore at the January Dinner Meeting on Tuesday, January 9th, 2018!
Bookmobile in Geyserville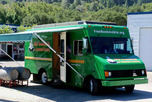 The Bookmobile will again be in downtown Geyserville this month. Look for them across from the Park & Ride Plaza.
Tuesday,
January 16th
5:00 pm to 6:30pm Geyserville Avenue Across from the Park & Ride lot
Geyserville Historical Society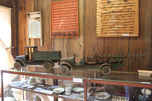 The Geyserville Historical Society will be having it's first quarterly meeting of 2018 on Friday, January 16th, at 7:30 pm. We are currently working on paperwork for non-profit status. If you would like to attend, please contact Harry Bosworth at harry@bosworthandson.com or Bev Pillsbury at bpllsbury@onemain.com to RSVP and get directions.
Upcoming Events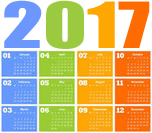 November 24th through January 7th--
Model Train Spectacular, at Healdsburg Museum
January 9th--
Geyserville Chamber of Commerce Members' Dinner, at Oriental Community Hall, 6:15 to 9:00 pm
January 12th--Bucket Brigade Blood Drive in Geyserville at the Fire Station Truck Bay, 2:00 to 7:00 pm
January 16th
--
Free Bookmobile in Geyserville across from the Park & Ride, 5:00 to 6:30 pm
January 16th
--
Geyserville Historical Society meeting, 7:30 to 9:00 pm
January 24th--Healdsburg Museum Opening Reception at the Museum, 5:30 pm
January 24th to April 15th--Healdsburg Museum She Persisted Exhibit at the Museum, Wednesday through Sunday, 11:00 am to 4:00 pm
THANKS TO OUR CORPORATE GCC SPONSORS:
A Plus Locksmith
Big John's Market
California American
Water
Four Seasons
Vineyard
Management
Francis Coppola
Winery
Garzini Welding
Gehrett & Zunino
Builders
Geyserville Inn &
Geyserville Grille
Golden Key Wealth
Management
M. M. Miller
Construction
North County
Properties
River Rock Casino
Syar Industries, Inc.
The Ranch Sonoma
W.C. Sanderson
Ford