October Events, News & Announcements

Geyserville Chamber Dinner October 10th!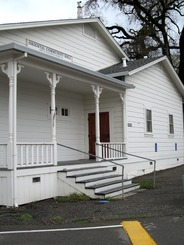 Tickets are still available for the Geyserville Chamber dinner on Tuesday, October 10th.
Tuesday, October 10th
Social Hour:
6:15 to 7:00 pm
Dinner: 7:10 pm
Cooking This Month's Dinner:
Geyserville Kiwanis Club
MENU
Mixed Green Salad
BBQ Tri-Tip
Herb Roasted Red Potatoes
Baby Carrots with Taragon Butter
Chocolate Cake
Featuring Wines from
Virginia Dare Winery
at dinner
We encourage you to bring your own wine glass.
This Month's Speaker is
Sculptor, Bryan Tedrick
Geyserville Beer + Wine + Spirits Festival is October 7th!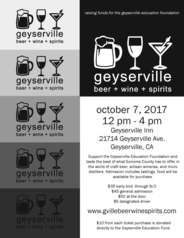 The 2nd annual Geyserville Beer, Wine & Spirits Festival is the only event of its kind in Sonoma County! This event, sponsored by the Geyserville Lodging Association, helps support the Geyserville Education Foundation. Taste the best of what Sonoma County has to offer in the worlds of craft beer, artisan wines, and micro-distilled spirits.
General Admission is $45. Get $10 off the ticket price with the discount code GEF when you buy online. Use the links below to buy tickets or click the image above to print a flyer.
Admission includes tastings. Additional food and tastings available for purchase. Last year's participating wineries, breweries, and distillers included: Jepson Brandy, Sonoma County Distilling Company, Sonoma Cider, Bear Republic, Barrel Brothers, Alley 6 Craft Distillery, Old Redwood Brewery, J. Rickards Winery, Ramazzotti Wines, Peche Merle Winery, deLorimier Winery, Young & Yonder Spirits.
We hope to have even more participants this year! Attendance is limited so don't delay! This is your chance to get to know the brewers, wineries, and distillers here in Sonoma County.

Help Us Name the Horse!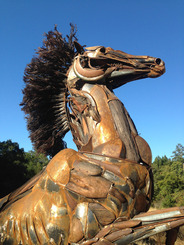 Bryan Tedrick has been working hard on this magnificent sculpture that will remain permanently in Geyserville.
Previous sculptures that graced Geyserville were appropriately named Lord Snort and The Coyote. But we want an amazing name for our new sculpture.
Please help name the sculpture. Be sure to include the words "Horse Sculpture", your suggested name and your name and text
your suggestion to Victorica Heiges at 415-608-6160
or email your suggestion to her at heiges123@yahoo.com.
The public will be able to vote on the best suggestions at Fall Colors!
Geyserville Planning Committee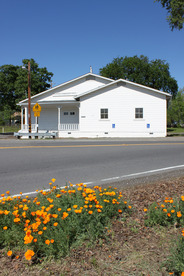 The Geyserville Planning Committee meets the fourth Tuesday of each month (except December). Their next meeting will be Tuesday, October 24th. There will also be a meeting on November 28th.
The Agenda for each meeting and additional information is posted on their website.
Fall Colors Festival & Car Show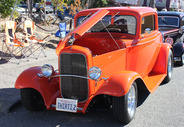 Don't miss one of Geyserville's favorite events.
Fall Colors
Sunday, October 29th
10am to 3pm
Downtown Geyserville
The event features the Geyserville Fire Department Pancake Breakfast from 8 to 11. Fall Colors kicks off at 10am and features craft vendors, pumpkin and scarecrow contests, the Kiwanis Car Show, and fundraising food booths for Geyserville Schools and the Chamber of Commerce, plus a great historical display and fun activities for the whole family. We are still seeking local craft vendors and car show applicants. Get all the info on our website calendar.
Geyserville Historical Committee Meeting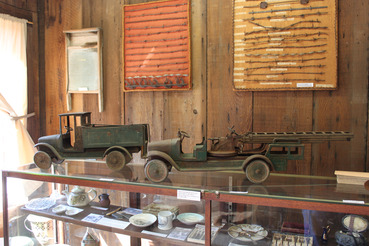 Geyserville Historical Committee Meeting
Friday, October 20th
7:30 pm
The Historical is currently working on obtaining non-profit status and finding a permanent location for a museum. If you are interested in joining this group, contact Harry Bosworth at harry@bosworthandson.com or Bev Pillsbury at bpillsbury@onemain.com.
Alexander Valley Film Festival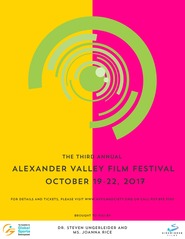 The 2017 Alexander Valley Film Festival celebrates its third year this October as the hottest emerging regional film festival in the North Bay.
This event is dedicated to bringing films and experiences to Northern Sonoma County to which the community would otherwise not have access. The Festival takes place October 19-22, 2017 (Thursday-Sunday) at several venues in Sonoma County including The Clover Theater in Cloverdale and Raven Film Center in Healdsburg.
For more information about the Alexander Valley Film Festival, obtaining tickets or about the AV Film Society, visit www.avfilmsociety.org or call 707.893.7150.
Business Group Website Photos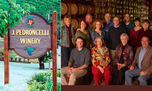 The deadline for our business members to submit photos for the chamber's new website is:
October 25th
Please don't miss this chance to be represented. Contact Dallas at geyservillebiz@yahoo.com for more details.



Fall Colors Craft Vendor Applications Now Available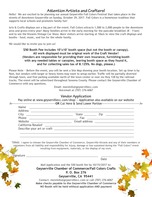 We are now seeking applications from local craft Vendors for our annual Fall Colors Festival & Vintage Car Show on Sunday, October 29th. Click the image above to print your copy or use the link below to get more info on the event. Deadline for entry is October 25th.
Cafe Lucia Fado Night Event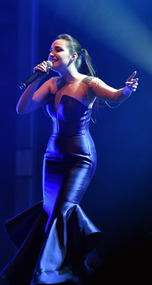 Café Lucia will be presenting its 5th Annual Portuguese Fado Night on Sunday, October 15th, with special music and a special menu.
Tickets are just $89 per person and the evening will include dinner and performances from Chico Avila, Manuel Escobar, John Cardadeiro, as well as Mara Pedro joining us all the way from Lisbon, Portugal.
Bookmobile in Geyserville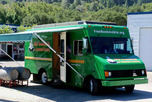 The Bookmobile will be in downtown Geyserville TWICE this month. They will be in their usual spot across from the Park & Ride lot.
Tuesday,
October 17th
5:00 pm to 6:30pm Geyserville Avenue Across from the Park & Ride lot
They will be at the Fire Station for Fall Colors.
Sunday,
October 29th
8:00 am to Noon Geyserville Fire Station Geyserville Avenue
Upcoming Events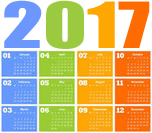 October 7th--Geyserville Beer Wine Spirits Festival at Geyserville Inn from 12:00 noon to 4:00 pm
October 10th--
Geyserville Chamber of Commerce October Members' Dinner, at Oriental Community Hall, 6:15 to 9:00 pm
October 14th-15th & 21st-22nd--Sonoma County Art Trails, self-guided tour of participating Sonoma County Artists studios--FREE event
October 14th--
Asti Tour de Vine at Asti Winery
October 15th--
Cafe Lucia Fado Dinner & Concert, at Cafe Lucia, 5:00 to 7:00 pm
October 17th & 29th--Free Bookmobile in
Geyserville
Across from the Park & Ride on the 17th--5:00 to 6:30pm
At the Firehouse for Fall Colors on the 29th--8:00 to Noon
October 24th & November 28th
--
Geyserville Planning Meetings at
Geyserville's Oriental Community Hall, 7:00 to
9:00pm
October 25th--
Fall Colors Craft Vendor application deadline
October 29th--
Geyserville Fall Colors Festival and Car Show
downtown, 10:00 am to 3:00 pm
Geyserville Fire Pancake Breakfast, at the fire station, 8:00 am to 11:00 am
THANKS TO OUR CORPORATE GCC SPONSORS:
A Plus Locksmith
Big John's Market
California American
Water
Four Seasons
Vineyard
Management
Francis Coppola
Winery
Garzini Welding
Gehrett & Zunino
Builders
Geyserville Inn &
Geyserville Grille
Golden Key Wealth
Management
M. M. Miller
Construction
North County
Properties
River Rock Casino
Syar Industries, Inc.
The Ranch Sonoma
W.C. Sanderson
Ford