June BBQ & Wine Tasting
Geyserville Fire Station~ Geyserville Ave.
Tuesday, June 9, 2015


Geyserville Chamber of Commerce


June BBQ and Wine Tasting




Tuesday, June 9th


at the

Geyserville Fire Station
RESERVATIONS NOW OPEN TO EVERYONE!
Only $45.00 per person
Tickets are now on sale, so please reserve your spot soon*.
This annual Chamber fundraiser is being co-hosted by the Geyserville Fire Department as they celebrate 100 years of dedicated service to the community!


Wine tasting 5:30 pm
(Beer will also be available)
GEF Table Auction 5:30 to 7:00 pm
Dinner 7:00 pm

Don't forget the
Geyserville Educational Foundation
Bring Art to the Table
Artisan Table Auction
5:30 to 7:00 pm
While you are sipping your beer and wine you can peruse this amazing collection of handcrafted tables of every size and purpose. Sales of these tables will benefit art education in the Geyserville Schools. Winning bidders will have their table delivered to their doorstep by the Ed Foundation folks.

More Geyserville Community News & Announcements
Join the Grim Sweepers Sunday May 24th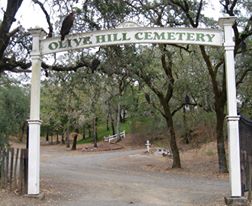 This coming Sunday, May 24th, the Grim Sweepers will do their once-a-year cleanup at Olive Hill Cemetery in preparation for Memorial Day observances on Monday. Get an up-close and personal look at this historic cemetery in Geyserville while wielding your own broom or rake with Harry and the gang.
Meet at 10am at the Boneyard
(Olive Hill Cemetery)
Bring your own rake and/or broom
Lunch, water, soda & beer provided
Break for lunch then back to work at 1:30
Grim Sweepers t-shirt for helpers!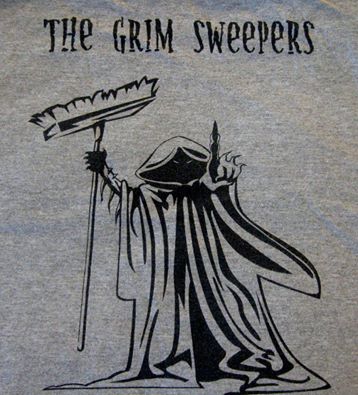 Call Bosworth's at 857-3643 for more info
Freedom of Movement Classes...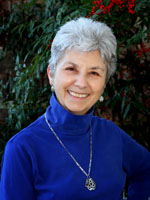 Charlotte Chavez is a Geyserville Chamber Member and Guild Certified Feldenkrais® Practitioner and Certified Bones for Life® teacher
Combat the Effect of Aging and Do What You Love....
Learn the basics of moving correctly to prevent pain and injury with these classes. Printable flyers and more information available on the chamber website calendar.
FEARLESS GARDENING
Saturday, May 23rd
9:30 am to 12:30pm
Dry Creek Feldenkrais Studio
8450 West Dry Creek Road

MOVE WITH COMFORT
Ongoing...
Thursday Afternoon Floor Class
Thursday, 4:30 to 5:30pm
OR Friday Morning Chairs Class
Friday, 10:00 to 11:00am
at Dry Creek Feldenkrais Studio
8450 West Dry Creek Road

FOCUS ON THE KNEES
Saturday, June 20th
9:30 am to 12:30pm
Dry Creek Feldenkrais Studio
8450 West Dry Creek Road


For more information on any of these classes, go to the chamber website calendar or
call Charlotte Chavez at 707-291-9735
email her at centered@sonic.net or
visit her website http://charlottechavez.com
2 WAYS TO BUY YOUR JUNE BBQ RESERVATIONS
Mail* your check to:
Geyserville Chamber of Commerce
Attn: BBQ Reservations
P O Box 276
Geyserville, CA 95441
OR
Buy online at:
www.geyservillecc.com

Or go to www.geyservillecc.com/ The Chamber/ Membership-Dinners-Payment, then pull down to this month's dinner.
*If making your reservations by mail, it is a good idea to ALSO CALL and let us know, so we know to watch for your check and put you on the list--
707-276-6067
Wines from over a dozen wineries plus beer!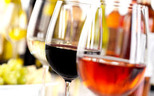 As always, we have rounded up a great group of local wineries and tasting rooms to tantalize your tastebuds. And for those who prefer beer, we will have that on tap as well. Sip your favorites and browse the amazing collection of artisan tables that will be on-hand for the Geyserville Education Foundation fundraiser.
Participating Wineries will include:
Silver Oak Cellars, Trione Vineyards & Winery, Francis Ford Coppola Winery, Route 128 Winery, Locals Tasting Room, Kelley & Young, Peterson Winery, J. Rickard Winery, Pedroncelli Winery, Preston of Dry Creek, Bertapelle Cellars, and Toad Hollow
UPCOMING EVENTS
May 24th--
Grim Sweepers
10am at Olive Hill
June 9th
--
Chamber BBQ & Wine Tasting
at the firehouse with GEF Bring Art to the Table Auction
July 4th--Fireworks Events in Healdsburg and Cloverdale--check local papers for info
Submit Your Events & Announcments
Email us your events and announcements to moreinfo@geyservillecc.com
DEADLINES twice a month on the 1st and 20th.
Please include your name, your group or business, event name, date, cost, details, and event contact email, website, & phone number.


THANK YOU TO OUR CORPORATE GCC SPONSORS:
A Plus Locksmith
Big John's Market
Calpine Corporation
Francis Coppola Winery
Garzini Welding
Gehrett & Zunino
Builders
Geyserville Inn &
Geyserville Grille
North County
Properties
River Rock Casino
Silver Oak Cellars
Syar Industries, Inc.
Taylor Electric
Trione Vineyards
and Winery
W.C. Sanderson
Ford