June BBQ & Wine Tasting
Trentadue Winery -- 19170 Geyserville Avenue
Tuesday, June 13, 2017

RESERVATIONS NOW AVAILABLE! June BBQ & Wine Tasting at Trentadue

$50.00 per Person
$450 for a Table of 10
Reservations are on sale now!
Please reserve your spot soon as reservations close June 2nd.

Tuesday, June 13th
Trentadue Winery
19170 Geyserville Avenue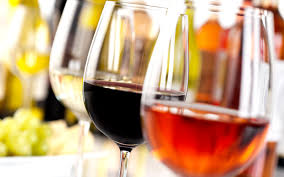 Wine Tasting & Chili Bar at 6:00 pm
Dinner at 7:00 pm
Catered by Ken Rochioli
and KR Catering

Menu
Dinner BBQ Buffet
KR's Famous BBQ Tri-Tip,
Pulled Pork, and Chicken
Corn on the Cob
Garlicky Crisp Caesar Salad
Cole Slaw with California
Golden Raisins and Apple
Mini Cornbread Muffins with
Cheddar Cheese
and Roasted Poblano Peppers


Dessert
Cookies and Brownies
Featuring Wines from
Member Wineries including:
Locals, Pedroncelli, Preston, Toad Hollow, Kelley & Young, and many more!
*No reservations will be held without payment. All refundable cancellations must be made 72 hours in advance.

More Geyserville Community News & Announcements
Geyserville Chamber Business Group Meeting May 31st!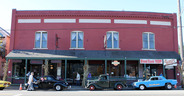 This month the Geyserville Business Group will once again meet at Odd Fellows Hall. Bring your ideas for Geyserville.
Wednesday, May 31st
9:30am
Odd Fellows Hall
Contact Dallas at geyservillebiz@yahoo.com for more info.
Great Turnout and Perfect Weather for May 7th May Day Celebration in Geyserville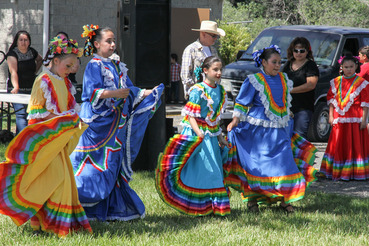 We sure hope you didn't miss out on all the fun on Sunday, May 7th, as Geyserville celebrated May Day. The weather was perfect and almost everyone was there. There was a bounce house, rock climbing wall, and dunk tank for the kids, plus great participation for our Kiwanis Wine Country Rib-off competition.
The Geyserville Historical Committee displayed their history boards that tell the story of Geyserville past, and the Chamber offered adult beverages for attendees. The Geyserville Christian Church, Geyserville Schools, Geyserville Chamber and other civic groups did their part offering burgers, hot dogs, strawberry shortcake, wine & beer, Mexican food and more. Ballet Folklorico entertained the crowds with their wonderful dancing and the May Day Queen and her court were crowned.
A gallery featuring some of the photos taken by Chamber photographer Rick Tang are featured on our website. Check them out with the link below
Sneak Preview of Geyserville Sculpture by Bryan Tedrick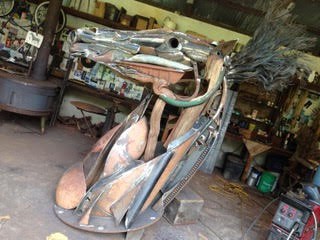 Bryan is working hard on the Horse sculpture for Geyserville. This is a photo of his work in progress. If you would like to make a donation or have scrap metal you can donate, please contact Victoria Heiges at heiges123@yahoo.com
Café Lucia Caters to Locals for Wine Wednesdays & Sunday Brunch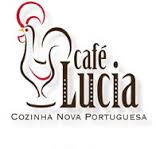 Wine Wednesdays cater to locals with free corkage on your first standard size bottle of wine. Pair your favorite wine with any of the many delicious offerings from their menu.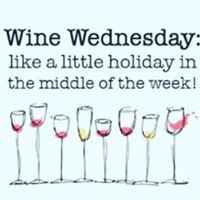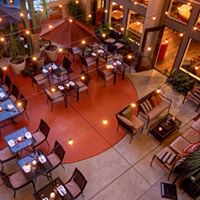 Sunday Brunch at Café Lucia will offer a rotating brunch menu. Selections include your choice of Eggs Benedict dishes; pancakes with seasonal fruit; a twist on French Toast made with Massa Sovada, a traditional Portuguese sweet bread, and a version stuffed with cheese. Also on the menu are eggs served with breakfast potatoes and toast that can be paired with bacon, pork belly, or linguica from the family recipe. And there is so much more! Don't forget to add an order of Malassadinhas, a mini version of the fried sweet bread popular in both Portugal and Hawaii. Enjoy your brunch on their lovely patio with a choice of their special Mimosas or Sangria.
Won't you drop by and enjoy Café Lucia in Healdsburg?!
Café Lucia website
Free Bookmobile in Geyserville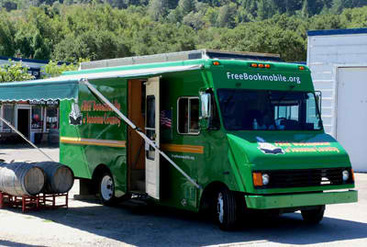 The free bookmobile of Sonoma County will be in Geyserville once again:
Tuesday, May 30th
from 5 to 6:30pm
On Geyserville Avenue across from the
Park & Ride Visitors Lot
Help them promote reading and literacy by taking advantage of their free books or finding out more about how you can help.
2 WAYS TO BUY YOUR DINNER TICKETS
Mail your check to:
Geyserville Chamber of Commerce
Attn: Dinner Reservations
P O Box 276
Geyserville, CA 95441
OR
Buy online at:
www.geyservillecc.com

Join the Grim Sweepers for Olive Hill Cemetery Clean Up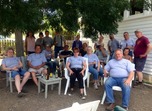 Join the Grim Sweepers for their annual clean up of Geyserville's Olive Hill Cemetery in preparation for Memorial Day Commemorations. The photo above is of past helpers.
Sunday, May 28th
9:30 am Meetup
Olive Hill Cemetery
Bring gloves, rakes, brooms, shovels, and be prepared to work!
Lunch and beverages provided.
Contact Harry Bosworth (harry@bosworthandson.com) or Gretchen Crebs (gretchen@bosworthandson.com) for more info
Healdsburg Future Farmers Country Fair This Weekend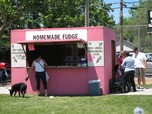 The Healdsburg Future Farmers Country Fair kicks off Thursday night with the Twilight Parade at 6pm. The fair gets going right after the parade and continues with livestock showing on Friday. Saturday is kids day. There will be fun, food, and exhibits everyday. You can support our future farmers and the civic groups that support them by coming to the fair and enjoying the food offerings and games. These groups support our kids all year long in a myriad of ways. Try a corn dog, burger, breakfast sandwich, shaved ice, fudge, cotton candy, ice cream and all your other fair favorites. Don't miss it!
Welcome New Geyserville Chamber Member the Healdsburg Prune Packers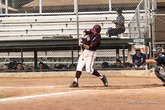 The Prune Packers Baseball Club was formed in 2014 in order to carry forward the long history and tradition of the original Healdsburg Prune Packers baseball team, formed in 1921. They are a wood-bat, collegiate summer baseball team. Players are consistently drafted into Major League Baseball and according to board member and chamber member Wayne Lindahl, six players from last year's team signed contracts. The team plays mostly home games at Rec Park and their schedule is available in pdf format on their website. Play ball!
Modini Mayacamas Wildflower Tour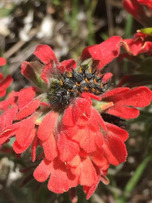 The folks at Audubon Canyon Ranch Modini Mayacamas Preserve lead Wildflower tours and other events throughout the year. There is another Wildflower Tour coming up on Sunday, May 28th. For more information check out the links below. There is a slight charge for some events.
Geyserville Museum & Visitor Center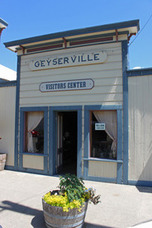 When guests come to visit this summer, don't forget to drop in and visit the Geyserville Museum & Visitor Center next to Bosworth's store. This little gem has some beautiful and interesting historical items on display, as well as plenty of visitor info and coupons for visitors. It
relies on volunteers to staff the small space and it is
open Friday, Saturday, and Sunday from Noon to 4:00 pm. Volunteers are needed. Contact Cosette at Hope-Merrill B&B for
more info.
THANK YOU TO OUR CORPORATE GCC SPONSORS:
A Plus Locksmith
Big John's Market
California American
Water
Four Seasons
Vineyard
Management
Francis Ford
Coppola Winery
Garzini Welding
Gehrett & Zunino
Builders
Geyserville Inn &
Geyserville Grille
Golden Key Wealth
Management
M. M. Miller
Construction
North County
Properties
River Rock Casino
Silver Oak Cellars
Syar Industries, Inc.
The Ranch Sonoma
W.C. Sanderson
Ford