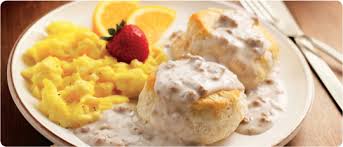 It's time once again for the annual Geyserville Oriental Community Hall Biscuits & Gravy Breakfast.
Join us!
Oriental Hall and Geyserville Grange members will provide a great Sunday morning breakfast that includes warm biscuits with sausage gravy, fluffy scrambled eggs, fruit salad, coffee, and orange juice.
Biscuits & Gravy Breakfast
Oriental Hall
8am to 11am
Sunday, March 22nd
$10 Adults and
$5 Kids (12 & Under)
You can also treat yourself to a special Adult Beverage:
Mimosas, Gin Fizzes, and Bloody Marys
will be available for a slight additional charge.
There will also be some great silent auction items. Possible items may include local merchant gift certificates, jewelry, artwork, kitchen ware, outdoor goodies, gardening supplies, and event tickets!
All funds raised go to the upkeep of the hall--Geyserville's Community Hall.
If you can donate an auction item or need more information on this event, please send an email to orientalcommunityhall@gmail.com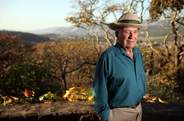 Henry Trione passed away February, 12, 2015. He was 94. Henry was well known in Sonoma County for his successful business ventures and his philanthropy. Born and raised in Humboldt County, he arrived in Santa Rosa in 1947, after serving in the navy during World War II.
In addition to founding Sonoma Mortgage the year he arrived in Santa Rosa, he also founded Empire College, was an original partner in the Oakland Raiders franchise, and was a one-time owner of Geyser Peak Winery, one of the oldest in Geyserville. He was also instrumental in the formation of Annadel State Park and contributed heavily to keep it open during recent park budget closures. He also brought together a coalition of community to purchase the defunct
Christian Life Center and
form
Wells Fargo Center for the Arts.
In 2008 he lent his name, and most likely his experience, to the family winery in Geyserville that is run by the younger generation of Triones.
Former Chamber president, Jessie Poshepny works at Trione and knew Henry personally. She shared her remembrances of his witty charm. "Every time I saw him he would reach for my hand and say, 'You're a pretty girl Jessie, are you married?'
He would always make me laugh. For being such an accomplished, well-known man, he was the most down-to-earth person." He was also fond of treating everyone who came into the winery to a bottle of wine. A recent visitor to the winery worked with Henry at Geyser Peak. He shared a story, explaining he would have been jobless and homeless with two babies if Henry had not hired him. He purchased a glass of wine and then sat outside to toast Henry.
Charming and generous to the end, his memorial at Wells Fargo Center was filled with friends, family, and business associates who laughed and cried as they shared one story after another about Henry. He touched the lives of many people who will remember him forever.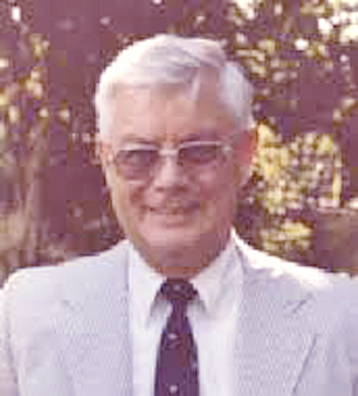 Keith Lampson passed away on Sunday, February 8th, at his home in Santa Rosa. A memorial service was held for him on Friday, February 27th, at the Geyserville Christian Church exactly a year to the day from the services for his late wife Dr. Irene Lampson.
Keith was born and raised in Geyserville and attended Geyserville Schools. He worked for a florist in Santa Rosa as a teen and never lost his love for flowers, maintaining a beautiful flower garden at home and continuing to craft lovely handmade flower arrangements. He graduated from San Jose State and served in the Navy during the Korean War. He returned to Geyserville after the war to work alongside his father, Everett Lampson, at Lampson Tractor. His father, and grandfather, August Lampson, as well as brother Dave, were all successful businessmen in Geyserville. His wife, Irene, was the first female surgeon in Sonoma County. So, perhaps it was his close ties to the history makers in his own family, but Keith maintained an avid interest in the history of Northern Sonoma County his entire life.
Both Keith and Irene were fixtures at the Geyserville Chamber of Commerce dinners until their health prevented them from making the long trip from Santa Rosa. They were also famous entertainers in their own home.
Family and friends at the memorial last Friday recounted stories of the Lampson's legendary and gracious dinner parties. They also shared stories about Keith's practical jokes. A favorite and oft repeated one involved gluing a nickel or dime to the floor in the tractor shop and seeing how many folks tried to pick it up. Stories about his business "field trips", as well as his generosity and sense of humor, and the loving and thoughtful relationship with his wife were also shared.
The Geyserville community will miss both of these great men. Read more online at the www.pressdemocrat.com