December Events, News, & Announcements

Redwood Empire Vineyard Management Takes Parade Honors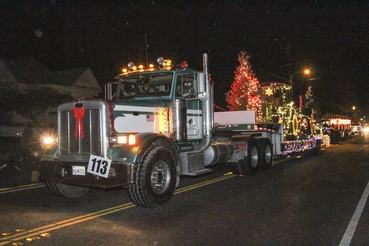 Kevin Barr of Redwood Empire Vineyard Management, 2014 parade winner
As hoped, large crowds once again turned out for the fifth annual Tree Lighting & Tractor Parade event in downtown Geyserville. Scores of children (and adults) visited Santa and Mrs. Claus in their temporary digs at the Park & Ride lot and Mrs. Claus calmed nervous children and handed out candy canes. Santa's helpers, Kathy Zunino and Gala Norton, kept the lines moving smoothly until it was time for Mr. & Mrs. Claus to attend the tree lighting. Earle and Susie Cummings donated the beautiful tree that will grace our Park & Ride Plaza for the holiday season; Todd Petersen and Ted Elliott did their part cutting the tree, delivering, and installing it in the Plaza. Thanks also to the Geyserville Volunteer Firefighters for their help with stringing the tree with lights. After the tree was officially lit, everyone was treated to a Christmas sing-a-long and the beautiful voice of John Ballachey, from our sister-town Healdsburg, as they anxiously awaited the start of the parade.
Three secret judges watched the parade from various points along the route and determined the winner out of 17 parade entrants. Kevin Barr, owner of Redwood Empire Vineyard Management took this year's honors with his lighted 2002 Peterbilt and flatbed trailer entry that included lighted decorated Christmas trees, reindeer, and of course, two John Deere tractors! His entry beat out the Silver Oak water tower float, two floats with "snow" and one featuring and inflatable Santa peeking from an outhouse, among others. All the entries were beautiful and provided great viewing fun.
This year's entries also included a great showing from the parade's founding fathers, the guys from Northern Sonoma County Locals Unlimited (NSCLU): Tom Rued, Casey Reid Dilworth, Blake Mauritson, Matt Weese, Brian Nelson, Jose Carillo, Mark Puentes, Lelo Martinez, Jake Delisle, Dave Murray and Jason Mallory. If you would like to support this group of enterprising Ag Businessmen and thank them for lighting up the streets of Geyserville each year, please come to the December Geyserville Chamber members dinner on Tuesday, December 9th!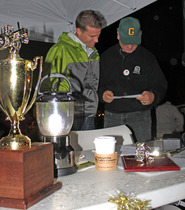 Karen Waelde did a stellar job of organizing this event, once again, with the help of Bridgett Petersen. Joe Pelanconi and Mike McGuire did the announcer duties near the Park & Ride lot with Ted Elliott and Brian Crebs doing the announcing at the south end of town near the firehouse.
The NSCLU and everyone on the Geyserville Chamber Board want to thank all who attended and participated in this event, with a special thanks to American Ag Credit and our Sonoma County Board of Supervisors.
Geyserville Shows Off It's Holiday Spirit at Parade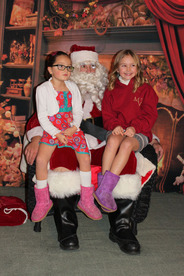 Geyserville's downtown merchants opened their doors and offered special treats for shoppers. Lorna Opatz of Route 128 Winery shared, "For Route 128 the
tractor parade/tree lighting night is a highlight every year. For the occasion, we sell wines by the glass, which results in sales, and it's always fun to welcome people back who made a stop in the previous years commenting 'we had so much fun last year, we're back.' For Pete and me it is a festive and fun evening." Valarie Blanchard of Geyserville Mud Coffee
agrees this is a great event for local businesses: "...it is our biggest day of sales for our business. It is worth the set up and clean up. All of my employees had a great time and enjoy the community spirit."
The Geyserville Fire Department collected toys and served their famous chili and cornbread, and the Oddfellows served sausage sandwiches featuring Dino Bugica's Sausage (from Diavola) to help feed the hungry crowds that didn't have reservations at one of our great restaurants.
It was also a success for the Geyserville Boosters who held their second "Garage Sale" fundraiser in the old Lampson Tractor building. They managed to raise an additional $1,000 that will support Geyserville school athletes. A special thanks to Ken Wilson for allowing the Boosters to use the building once again. Merry Christmas to all of Geyserville and Sonoma County!
December Member Dinner Reservations Still Available!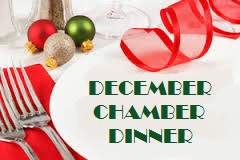 One of the most fun dinners of the year! If you haven't made our Christmas celebration don't miss out.
Reserve online
now or mail your check to Geyserville Chamber, P.O.Box 276, Geyserville, CA 95441 (phone 276-6067).
Support our Lighted Tractor Parade and the guys from Northern Sonoma County Locals Unlimited (NSCLU) who will be cooking this month's dinner.
Mixed Green Salad
Oven Roasted Herbed Chicken
Creamy Crimini Mushroom Risotto
Buttered Vegetable Medley
and Holiday Dessert
We will also be collecting canned goods, unwrapped toys, and donations for the Geyserville Christian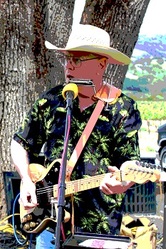 Church pastoral fund. These donations help provide holiday gift baskets for needy families in our community at Christmas and throughout the year. As always, the generosity of our Geyserville Chamber members is appreciated.
Hilary Marckx & company will entertain us rock-a-billy style and lead us in singing Christmas songs. Folks have been known to break out in spontaneous dancing at this dinner!
Dinner Reservations Online

Save Our New Phone Number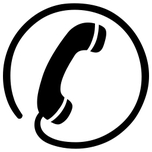 The Geyserville Chamber has changed their phone number. The new number is:
707-276-6067
Make sure you write it down for future reference!
www.geyservillecc.com
Steelhead Festival Opportunities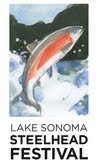 This year's largest celebration of the threatened Steelhead Trout will take place on Saturday, February 7th, from 10 am to 4pm, rain or shine!
5,000 visitors or more are expected to attend this event that features fun for the whole family--exhibitors, food, wine and beer vendors, archery, art projects, and a special fishing pond for youngsters. There will also be live music, tours of the fish hatchery and a silent auction to benefit Friends of Lake Sonoma, the event organizers.
They would like to invite local business and non-profit groups to be sponsors, exhibitors and vendors. For more information go to their website at www.lakesonoma.org or contact Marinda Freeman, the event coordinator at 415-924-9145 or marinda@mfproductions.net
December Member Events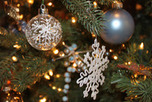 Cafe Lucia
2nd Anniversary--Evening of Jazz
TODAY--Friday, Dec.5th
6pm to 9pm
Trione Vineyards & Winery
Holiday Open House
Saturday, Dec. 6th
1pm to 4pm
THANKS TO OUR CORPORATE GCC SPONSORS:
Big John's Market
Calpine Corporation
Francis Coppola Winery
Garzini Welding
Geyserville Inn &
Geyserville Grille
North County Properties
River Rock Casino
Silver Oak Cellars
Syar Industries, Inc.
Taylor Electric
Trione Vineyards
and Winery
W.C. Sanderson Ford