August Events, News & Announcements
If you have trouble viewing, use the link above to view in browser.

What To Do in Geyserville?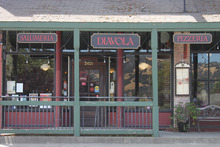 Thanks to all who responded to this question on our facebook page.
The results were as varied as our residents, and here are a few that received multiple votes.
It should be no surprise that Geyserville's restaurants, tasting rooms, coffee shop, and bars received top votes. Eat, drink and be Geyserville! Meeker, Mercury, Trentadue, Coppola, Zialena, Route 128, and Locals all got mentions as favorite tasting rooms. Geyserville Coffee Company and the Gun Club Bar & Lounge also received favorable mentions.
Favorite eateries mentioned were Diavola, Geyserville Grille (especially for breakfast), Catelli's and Rustic, covering just about every option in town.
Favored activities held some expected and unique responses. Several locals mentioned picking up trash as a favorite (or perhaps necessary) activity. Horeseback riding, walking in the vineyards, shopping, viewing the sculptures, visiting the river or Lake Sonoma, or checking out the animals at Isis Oasis also were mentioned. One response even mentioned Olive Hill Cemetery.
In the shopping category, several folks mentioned antiques and vintage--Gin'Gilli's and LocalsCreate--and, of course, Bosworth's store was a favorite.
Harvest is Coming... Do you have an Event to share?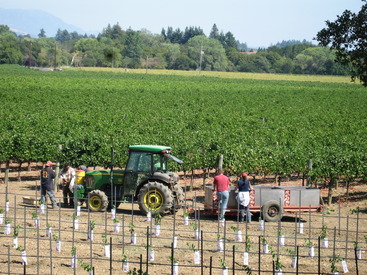 We are rapidly heading into harvest season in Geyserville's wine country. Do you have a Fall or Harvest event to share?
Please send the info to us ASAP. We would like to consider it for inclusion in our next newsletter or announcement. Deadlines are the 1st of the month (for distribution on the 5th) and the 20th of the month for our announcement sent on the 25th. Send your info NOW to:
geyservillechamberofcommerce@gmail.com

GRAND OPENING!
LocalsCreate
The NEW Bosworth & Son Store is OPEN!
Geyserville Museum
Texas Hold'em Poker Tournament Benefit for Geyserville Educational Foundation
Lake Sonoma Fire Workshop
A Fire Safety Video from Sheriff Rob Giordano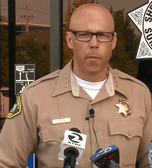 Watch this YouTube video on Fire Safety from our Sonoma County Sheriff, Rob Giordano.
Fall Colors SAVE THE DATE!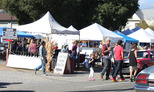 If you are a CRAFT VENDOR or vintage CAR OWNER, please save
SUNDAY,
October 28, 2018
for the Geyserville Fall Colors Festival and Vintage Car Show.
Applications for vendors and car owners should be available SOON. if you have participated in the past, you should be contacted by the coordinating group. If
you would like to update your contact email, please send it to the Geyserville Chamber at geyservillechamberofcommerce@gmail.com or contact Scott Alexander at ncp.scott@gmail.com
You can also check our website for updated information, as it becomes available:
Geyserville Planning Committee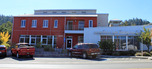 The Geyserville Planning Committee meetings are the 3rd and 4th Tuesdays each month. Agendas will be posted on their website 72 hours prior to the meetings.
Upcoming Meeting:
Tuesday,
August 28th
7:00 pm
Geyserville Fire Station
Bookmobile in
Geyserville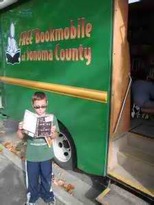 The Bookmobile will be in
Geyserville
this month. Look for them across from the Park & Ride Plaza.
5:00 pm to 6:

30 pm

Geyserville

Avenue Across from the Park & Ride lot
More info on the FREE
bookmobile on their website
3rd Annual Geyserville Beer, Wine & Spirits Event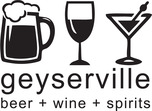 This one-of-a-kind event in Sonoma Couny gets better every year. Come
taste the best that Sonoma County has to offer from the world of craft breweries, micro distilleries, and artisan wineries.
You can sip some Sauvignon Blanc from Alexander Valley, an IPA from Rohnert Park, and finish with a whiskey from Petaluma, all in one place in Geyserville!
This year's participants include Jepson Brandy, de Lorimier Winery,
J. Rickards Winery, Pech Merle Winery, Bloody Bob's, Bear Republic Brewing, and Alley 6 Craft Distillery. More to be added!
Saturday,
October 13th
Noon to 4:00 pm
at the
Geyserville Inn
21714 Geyserville Avenue
Geyserville
Early Bird
Tickets $35
General
Admission $45
(Early Bird Tickets must be purchased by
September 1st/ General
Admission Sales End October 12th)
You must be 21 to attend this event and purchase tickets.
A portion of ticket sales will be donated to the Geyserville Educational
Foundation, a 401(c)3 non-profit supporting the Geyserville School District.
PLEASE--No Dogs Allowed!
Chamber Dinners Resume in October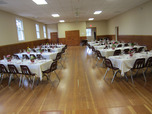 Mark your calendars now for the 2nd Tuesday each month, October through May. Geyserville Chamber's monthly dinners start up again on Tuesday, Ocober 9th.
The Kiwanis Tri-tip BBQ menu is a favorite, and everyone is anxious to be there so don't miss out!
Reservations will be available on our website starting September 25th. More details will be sent to members towards the end of September.
Upcoming Events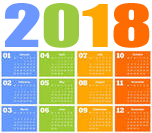 August 30th--Happy Hour Thursday Concerts, at Trentadue Winery, 5:30 to 10:00 pm. LAST CHANCE!
August 25th
--
Left Bank Alexander Valley wine tasting at J. Rickards and other wineries 11:00 am to 4:00 pm--TODAY!
August 28th
--
Geyserville Planning Committee Meeting, at the Fire Station, check their website for time.
August 28th
--
Free Bookmobile in Geyserville
, across from Park & Ride lot, 5:00 pm to 6:30 pm
September 1st --Submission Deadline, for Geyserville Chamber eNews, 5:00 pm
September 5th and 19th --Wednesday Night Beats & Bottles, at Francis Ford Coppola Winery Geyserville, 6:30 to 9:30 pm. ONLY TWO MORE!
September 7th--Summer Friday Night Concerts from Wilson Artisan Wines, at de Lorimier Winery, 5:00 to 7:00 pm. LAST CONCERT AT DE LORMIER!
September 20th --Submission Deadline, for Geyserville Chamber Members Dinner Announcement and News, 5:00 pm
September 28th --Texas Hold'em Tournament to benefit the Geyserville Educational Foundation, at Oddfellows Hall, 5:30 pm Dinner, 7:00 Tournament
October 23th --3rd Annual Geyserville Beer + Wine + Spirits Event, at Geyserville Inn, Noon to 4:00 pm
October 28th
--
Geyserville Fall Colors & Vintage Car Show, SAVE the DATE!
THANKS TO OUR CORPORATE GCC SPONSORS:
A Plus Locksmith
Atlas Vineyard
Management
Big John's Market
Calpine Corporation
California American
Water

Cats 4U
Four Seasons
Vineyard
Management
Francis Coppola
Winery
Garzini Welding
Geyserville Inn &
Geyserville Grille
Golden Key Wealth
Management
North County
Properties
River Rock Casino
Syar Industries, Inc.
The Ranch Sonoma
Trentadue Winery
W.C. Sanderson
Ford