Events, News, & Announcements

Next Monthly Dinner in October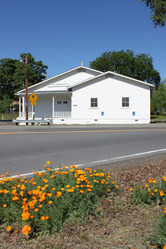 The Geyserville Chamber's regular monthly dinners have been on hiatus for the summer, but will start up again in October. The dinners are ALWAYS the 2nd Tuesday of the month, and reservations will be on sale online the 25th of the month prior to the dinner. So mark your calendars now and don't miss out!
Geyserville Community Foundation Update

A representative for the Oriental Community Hall reported to GCF that work will start later this month to replace the roof on the hall in preparation for fall community events, including the monthly Geyserville Chamber Member Dinners, and what we all hope will be a rainy fall and winter.
Also, monitoring continues at the corner lot mini-park--there is no new information to report at this time.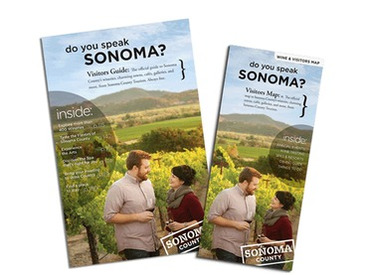 An
Advertising Opportunity for Your Business in Sonoma Guide
The Geyserville Chamber would like all of our business members to have a chance to advertise in the Sonoma County Visitors Guides and Maps that are seen by up to 350,000 visitors. If tourists are important for your business, you do not want to miss out on this opportunity. Space in these publications is limited, so reserve ASAP.
Featured Business Listing . . . . . . . . . . . . . . . . . .$395
125 Word Advertorial . . . . . . . . . . . . . . . . . . . $695
1/4 Page Display Ad . . . . . . . . . . . . . . . . . . . . $1,290
1/2 Page Display Ad . . . . . . . . . . . . . . . . . . . . $2,320
Full Page Display Ad . . . . . . . . . . . . . . . . . . . . $4,045
Deadline ~ September 30, 2014
For more information contact Connie Bowen at 707-887-1609 or email connie@studiompublishing.com
HDH $25 Sports Physicals
Healdsburg District Hospital Medical Office at 1310 Prentice Drive, Suite A, is now taking appointments for these physicals, required for your family's school athletes--all ages, all sports! Bilingual staff and same day appointments available. Call 473-8445 for your appointment.
Gin'Gilli's Sweet Vintage Trailer Show & Flea Market August 16th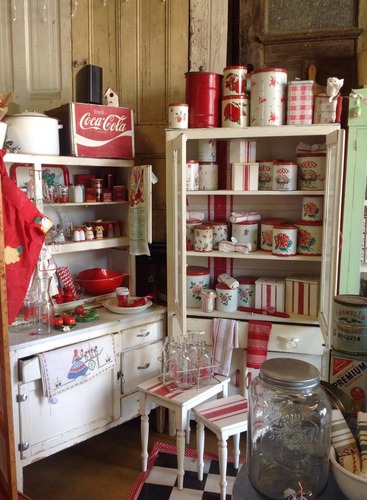 Gin'Gill
Gin'Gilli's Vintage Home will be holding the second of it's summer Flea Markets on Saturday, August 16th, from 8 am to 3 pm. Sell your stuff! Dealers Welcome!
For more information contact Gin'Gilli's at 707-857-3509 or visit them online:
Wanted: Authors & History Buffs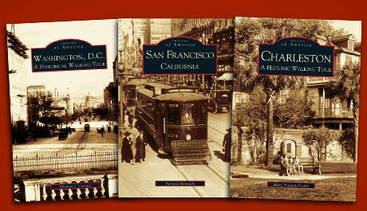 Arcadia Publishing is the leading local history publisher in the United States, with over 7,500 titles in print. The company is based in South Carolina and you have probably seen their books (pictured above) including one on neighboring Healdsburg. They are currently looking for authors interested in writing about Geyserville and our local history.
If you are interested in this opportunity, please contact Rebecca Coffey, Acquisitions Editor at Arcadia Publishing, at 843-853-2070 x189 or email her at rcoffey@arcadiapublishing .com. There is also more information specifically for authors on their website:
Now Seeking Fall Colors Entries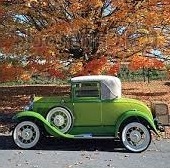 Geyserville's Annual Fall Colors Festival and Vintage Car Show will be
Sunday, October 26th
. If you or someone you know would like to be a
CRAFTS VENDOR
or enter a
VINTAGE CAR,
please contact us at
moreinfo@geyservillecc.com
and we will forward your message to the coordinator for vendor booths or car entries.
Mark your calendars!
NOTE: Fall Colors food booths are a fundraiser for local schools and civic groups, so no outside food vendors are allowed at this event.

Remember, You can Submit Your Events & Announcements
The Chamber's website now has a calendar feature (look under The Chamber, then News & Events) that will allow you to submit your event with date, cost, location contact info and a description of up to 150 words.
Calendar submissions
are not
automatically included in the Chamber's eNewsletter, but business members are entitled to a certain number of FREE submissions per membership year*, based on their membership level, and additional announcements are available for a slight charge. If you wish to submit your event or announcement for inclusion in our eNewsletter (and/or Dinner Announcement Email) please
submit your request
, with all pertinent info,
via email
to: moreinfo@geyservillecc.com.
DEADLINES FOR SUBMISSIONS:
eNewsletter -- 1st of the month (published around the 5th)
Dinner Announcement -- 20th (notices go out by 25th)
*Business Members--2 Free insertions
Commercial Members--4 Free insertions
Next Bookmobile Visit to Geyserville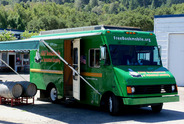 The FREE bookmobile of Sonoma County will be in Geyserville on Tuesday, August 26th from 5:00 to 6:30 pm. Look for it across from the Park & Ride Visitor's Plaza.
THANKS TO OUR CORPORATE GCC SPONSORS:
Big John's Market
Calpine Corporation
Francis Coppola Winery
Garzini Welding
Geyserville Inn & Geyserville Grille
North County Properties
River Rock Casino
Silver Oak Cellars
Syar Industries, Inc.
Taylor Electric
Trione Vineyards and Winery
W. C. Sanderson Ford
Loreon Vigne Dies at 82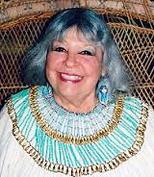 Most folks around Geyserville know, or know of, Loreon Vigne, the owner of the beautiful and eclectic Isis Oasis just south of the firehouse on Geyserville Avenue. Sadly, Loreon passed away on July 15th, just a little over a month after her 82nd birthday.
She was a kind and gentle soul, known as much for her colorful Egyptian inspired makeup and attire, as for her ownership of the Temple of Isis Oasis and Retreat Center.
To many school age children, she was the owner of the wonderful animal sanctuary that housed ocelots, bobcats, servals, exotic birds and reptiles, among other critters. She enjoyed sharing her collection of animals and educating visitors on the plight of endangered species.
The self-proclaimed priestess of Isis, was once a successful businesswoman, artisan, and property owner in San Francisco. She and husband Dion Vigne moved from southern California to San Francisco in 1957--the beginning of the Beatnik era. Loralee, as she was then known, created enamel jewelry and stained glass, and Dion made several independent films in their North Beach neighborhood.
In 1978, when her husband died and San Francisco changed regulations that would have prohibited her from keeping her beloved ocelots, Loreon decided to relocate and she purchased her property in Geyserville. Her longtime
partner Paul Ramses encouraged her dream to build the Egyptian themed temple and sanctuary. They lived and traveled together for many years, until Paul's death in 2005.
Loreon's business success continued with Isis Oasis. She and Paul and various friends and coworkers were regular attendees at Geyserville Chamber of Commerce monthly dinners, and she recently helped to form the new Geyserville Lodging Association. She was very happy to be hosting this year's Chamber June BBQ & Wine Tasting event. She was also a regular correspondent for the Sonoma County Gazette, contributing her Geyserville Grapevine column monthly.
It is fitting that her last published column in June highlighted the opening of Geyserville's new Visitor Center, Locals 2, the updated Geyserville Chamber website, and the Chamber's June BBQ at Isis Oasis as Geyserville will not be the same without her.
There will be a public memorial for Loreon at Isis Oasis the evening of August 23rd. Contact the new director, deTraci Regula at 857-4747 or isis@isisoasis.org for more information on this special event.
I'd Rather Be In Geyserville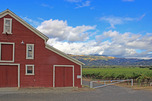 Well, Healdsburg may have ranked #2 on a recent list of great places to live, but I'd Rather Be In Geyserville!
Do you have an idea for the I'd Rather Be in Geyserville Blog? Contact one of the contributors through us at moreinfo@geyservillecc.com with your ideas and keep up with the latest in Geyserville...
I'dRatherBeInGeyserville
NEW SIGN FOR JIM'S AUTOMOTIVE SPECIALISTS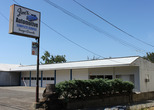 Jim Romain is the owner of Jim's Automotive Specialists on Geyserville Avenue right next to the Geyserville Christian Church and Rose Ranch. Jim opened his business in September of 1979, and joined the Geyserville Chamber in 1980, making him one of the longest standing downtown business members in town.
In case you haven't noticed, Jim has recently spruced up the business, where he works on both foreign and domestic vehicles of all types. He was able to repaint the front of his building and replace his aging sign through a loan program with the county. Andy Pozzi, a Construction Services Specialist with the Sonoma County Community Development Commission, approached Jim about the two programs available. Both programs are loans made specifically for improvements like Jim's, and if properly maintained, the loans are forgiven at the end of their respective terms--a win-win for small business owners.
Jim was unsure whether these programs are still available as funds for the programs were limited, but if you are interested, please contact
Andy Pozzi at andrew.pozzi@sonoma-county.org or call him at 707-565-7553 for further information.
While you're at it, stop in and check out the improvements at Jim's, have your car looked-over, and wish him a happy 35th Anniversary in business in Geyserville!