Events, News, & Announcements

November 11th Members Dinner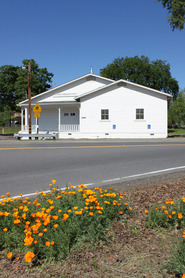 There's still time to get your reservations for our monthly Members Dinner. This month the Oriental Hall group will be cooking and serving:
Mixed Green Salad
Herb Roasted Loin of Pork with Pan Gravy
Dressing with Italian Sausage and Apples
Baked Butternut Squash
with Brown Sugar
Butter Glaze
Pumpkin Pie Cake
Wines from Preston of Dry Creek
Our Speaker will be Tom Grimes,
Commander of American Legion Sotoyome Post 111
2015 Tree Lighting & NSCLU Tractor Parade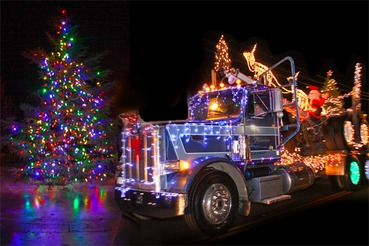 It will be here before you know it! If you haven't yet filled out your entry application or marked your calendar to attend our downtown Geyserville Tree Lighting and Tractor Parade,
do it now!
Geyserville Tree Lighting
& NSCLU Lighted Tractor Parade
Saturday, November 29th
5 to 8
Visit with Santa and Mrs. Claus in his studio in the Park & Ride lot, view the parade, and stroll downtown to start some early shopping. Fun for the whole family.

Domenica Catelli on Guy's Grocery Games
In case you didn't know, Geyserville's own, Domenica Catelli, made a recent appearance on Guy's Grocery Games on the Food Network. She appeared representing chefs who have appeared on his other show, Diners Drive-ins and Dives. It will air on Sunday, November 9th, 7/6c. Tune in to see how she did. More info on the links below. Check your locals listings for actual local show times.
HGTV Show Listing or Guy's Facebook Page
Blood Bank in Geyserville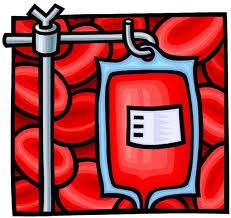 The Blood Centers of the Pacific blood bank will be holding a blood drive at Oriental Community Hall on Friday, November 7th. This may be a "no frills" blood bank, as the local Geyserville volunteers will be taking this one off. Contact the
BCP
for an appointment or more info.
Pedroncelli Winery Four Grapes Port Release & Holiday Boutique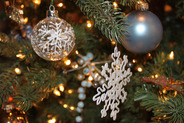 Work off a little of your turkey and stuffing and get some low-stress Christmas shopping done on the weekend after Thanksgiving at Pedroncelli Winery.
Friday & Saturday
November 28 & 29
11 am to 3 pm
Pedroncelli Tasting Room
1220 Canyon Road ~ Geyserville
Pedroncelli will be releasing the new vintage of their famed Four Grapes Port, made from four varieties of estate grown port grapes. This release will be just in time for your holiday entertaining.
They will also be hosting a number of crafters gleaned from their wine club members, staff, and neighborhood friends, who will show their handiwork. Local authors will also be on hand to autograph their books, and the tasting room has great gifts and wine for everyone on your Christmas list. Ask about holiday specials on wine gifts, and don't forget their great selection of wines for your holiday parties and dining.
All tasting for the day will be complimentary, and includes a unique cheese and honey tasting in cooperation with Sonoma County bee keepers.
More information will be available on their website, or email Gary at gary@pedroncelli.com, or call the Tasting Room at 857-3531.
Pedroncelli website
Sonoma County Bookmobile in Geyserville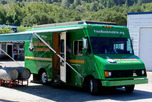 The bookmobile will be in Geyserville again in the usual spot across from the Park & Ride lot. Come check out some good reading material.
Trione Winery Christmas Open House

Saturday
December 6th
1 to 4 pm
Bring your kids, your pets, your neighbor, your grandma!
Tickets for this event are $20 for Adults and FREE for children who bring an unwrapped toy.
Your ticket includes your picture with Santa, hot cocoa bar, crafts, music, food and one glass of wine. Additional wine will be available for purchase.
We will be collecting toys in the tasting room throughout November. We hope you can contribute!
For more information, or to purchase tickets, please contact the Tasting Room at 707-814-8100 or go to the
Christmas Open House
event page on the Trione website.
R E C I P E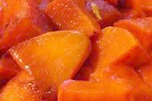 Boozy Yams
or "How not to have leftover yams and sweet potatoes at Thanksgiving..."
Courtesy of Savoring Dry Creek Valley, the Dry Creek Neighbors Cookbook
5 or 6 larg yams or sweet potatoes
1/2 c butter (one cube)
3/4 c brown sugar
3/4 c rum
Bake yams or sweet potatoes as you would baked potatoes, until fork tender. (About 9 to 10 minutes in the microwave or 45 minutes to an hour in a 375˚F oven). Remove from oven and allow to cool. Peel and cut into large chunks--about 2 inches. Place them in a baking dish large enough to accommodate all of the potoatoes/yams. Sprinkle with brown sugar. Melt butter and pour over yams and brown sugar. Add rum to dish. Bake for 20 to 30 minutes at 375˚F or until heated through. Serve with the extra rum and butter syrup.
You can purchase a cookbook through the Dry Creek Neighbors website (contact them through their website)
Thanks to Our Corporate GCC Sponsors:
Big John's Market
Calpine Corporation
Francis Coppola Winery
Garzini Welding
Geyserville Inn &
Geyserville Grille
North County Properties
River Rock Casino
Silver Oak Cellars
Syar Industries, Inc.
Taylor Electric
Trione Vineyards
and Winery
W.C. Sanderson Ford