Events, News, & Announcements

February Dinner Reservations Going Fast!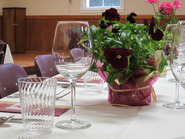 Our February dinner is filling
up fast!
Meet Your New Chamber Board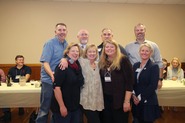 The new Geyserville Chamber Board was installed by 4th District Supervisor, James Gore, at our January Dinner. Danielle Alexander is the new president; Joe Stewart, vice president; Lynn Holty, secretary, and Dan Christiansen, Jr., is serving as treasurer. Directors for the year include: Grady Beard, Diane Miller, Paul Sullivan, Victor Trentadue and Michael Villa. If you have questions or comments about the chamber, be sure to talk to one of our board members or officers.

American Pickers Coming to Sonoma County!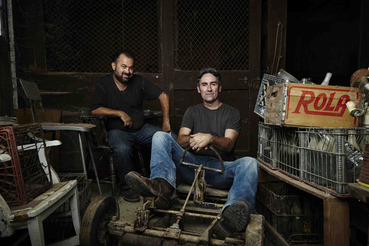 The television show
American Pickers
, with stars Mike Wolfe and Frank Fritz and their team, will be coming to California and Sonoma County to film new episodes in March. Their well known show on the History Channel follows Mike and Frank as they hunt for America's most valuable antiques, "picking" everything from motorcyles, classic cars and motorcycles, to one-of-a-kind vintage memorabilia of all types.
The show is looking for leads and would love to explore your buried treasure. Some of what they look for: vintage bicycles, toys, unusal radios, movie memorablilia, advertising, military items, folk art, pre-50's western gear, early firefighting equipment, vintage musical equipment, automotive items, and clothing. They are always excited to find things they've never seen before, and unearth the story behind it. Hamilton Tractor anyone?
Lets bring them to Geyserville!
If you or someone you know has a large, private collection send them your name, phone number, location and description of your collection with photos to:
american pickers@cineflix.com
or call 855-OLD-RUST (653-7878).
Congratulations to Big Johns!

Big John's Market, one of Geyserville Chamber's corporate members, has just celebrated the soft opening of the newly expanded deli and bakery departments of their store. The bakery features a satellite Cousteaux Bakery and pizzeria. The store expansion will eventually double the size of the store, and work continues on the section that used to house the kitchen, meat and deli departments. Work on this section and the expansion of every other store department should be complete in April, when they plan to have a formal Grand Opening celebration.
John and Kim Lloyd are great supporters of both the Geyserville and Healdsburg communities. We apprecite their support of the Geyserville Chamber and wish them well in this new and exciting beginning for Big John's.
Big John's website
Healdsburg Museum Exhibit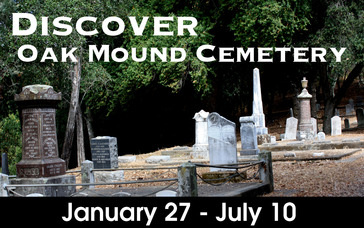 The Healdsburg Museum has recently launched a new exhibit and they would like to share with Geyserville Chamber members.
Discover Oak Mound Cemetery
opened January 27th and continues through July 7th. The exhibit tells the tales of the pioneer town builders, strong women, inventors, heroes and athletes buried in Healdsburg's Oak Mound Cemetery. There are photos, artifacts, models and grave rubbings. Learn about the history of Oak Mound Cemetery, plus current clean-up and restoration efforts.
The museum is open Wednesday through Sunday 11 am to 4 pm. Admission is always free.
Lake Sonoma Steelhead Festival Saturday, February 13th

The Lake Sonoma Steelhead Festival will again take place on Saturday, February 13th at the Milt Brandt Visitor's Center at Lake Sonoma. The festival begins at 10 am and runs through 4 pm. It will feature wine tasting, food booths, and dozens of vendors, as well as archery and educational exhibits for the whole family.
Sculpture Trail Call for Entries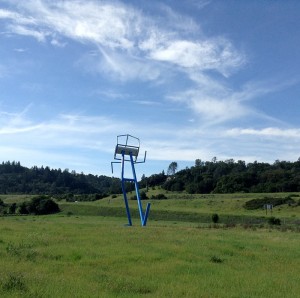 The organizers of the Geyserville and Cloverdale Sculpture Trail have issued their call for entries for the 2016-2017 display year. The Cloverdale Arts Alliance and the Geyserville Community Foundation invite sculptors to submit proposals for outdoor artwork. Sculptures for Cloverdale must be mainly free-standing, while Geyserville will consider free-standing and staked pieces. All interested artists can find more information, including a downloadable pdf of the
Entry Form
on the Sculpture Trail website.
New features include a $1,000 "Best of Show" award, $250 "Honorable Mention" award and a gift basket "People's Choice" award. Judges are Harvey Brody and Donna Seager.
DEADLINE FOR RECEIPT OF ENTRIES IS FEBRUARY 27, 2016.
The sculpture in the photo above is by Max Heiges, and has been displayed
at the Canyon Road Exit at the north end of Geyserville for the past year.
May Day will be Sunday, May 1st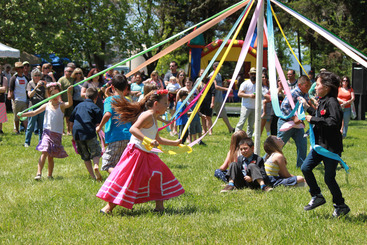 One of everyone's favorite events of the year will be here before you know it. Mark your calendars for Sunday, May 1st. Festivities will take place at Hoffman Grove Picnic Grounds just north of town. Rib contest, bouncy house, rock climbing wall, old-fashioned egg toss, May Pole dance, Ballet Folklorico dancers, local history exhibits, music, food and wine. Plenty of fun for the whole family, and admission is FREE!


Kiwanis Pancake Breakfast this Sunday!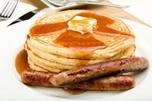 The Geyserville Kiwanis will hold their annual pancake breakfast at Geyserville Ed Park (the high school) on Superbowl Sunday. That is this weekend, February 7th. Tickets are available at the door, or from any Kiwanis member. Adults $10 and Kids (under 12) are $5.
Breakfast includes pancakes with syrup, scrambled eggs, Diavola sausage, and ham, plus orange juice, hot cocoa, coffee, and tea.
The Geyserville Kiwanis use proceeds from this fundraiser to support programs like the Dictionary giveaway to Geyserville third graders.
Don't miss it!


Bookmobile in Geyserville Twice in February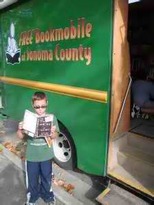 The bookmobile will be in Geyserville
TWICE
in February.
The first appearance will be at the Steelhead Festival:
Saturday, Feb. 13th
10am to 3pm
Lake Sonoma
Visitors Center
They will make their usual downtown appearance on a different day and time than usual:
Monday, Feb. 22nd
5pm to 6pm
Geyserville Avenue across from the
Visitors' Plaza
Come check out their great selection of free books.
Geyserville Historical Society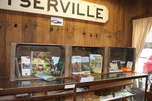 The Geyserville Historical Society will be holding its first official meeting of 2016 on Friday, February 19th at 7:30pm. If you are interested in joining the GHS or just interested in checking out the meeting, please contact Harry Bosworth, harry@bosworthandson.com or Bev Pillsbury at 433-6019 for more info and meeting location.
Calendar of Upcoming Events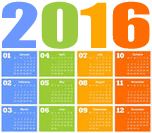 Feb 7
--
Geyserville Kiwanis Pancake Breakfast
, 7am to 11am at Geyserville Ed Park
Feb 9
--
Geyserville Chamber Members' Dinner
, at Oriental Hall
Feb 12-15
--Cloverdale Citrus Fair
, 10am to 4pm at Lake Sonoma Visitor's Center
Feb 13
--Lake Sonoma Steelhead Festival
, at the Cloverdale Citrus Fair Grounds, Admission $7, Seniors and Juniors $5. More info at cloverdalecitrusfair.org
Feb 27
--
Sculpture Trail Call for Entries
, submissions due for the 2016-2017 display year
Jan 27
--Healdsburg Museum
Discover Oak Mound Cemetery
, this exhibit continues through July 10th, Wed-Sun 11am to 4pm
THANKS TO OUR CORPORATE GCC SPONSORS:
A Plus Locksmith
Big John's Market
Calpine Corporation
Four Seasons Vineyard
Management
Francis Ford
Coppola Winery
Garzini Welding
Gehrett & Zunino
Builders
Geyserville Inn &
Geyserville Grille
North County
Properties
River Rock Casino
Silver Oak Cellars
Syar Industries, Inc.
Taylor Electric
Trione Vineyards
and Winery
W.C. Sanderson
Ford