August Events, News, & Announcements

Geyserville Fall Colors Seeking Local Crafters and Entries for the Vintage Car Show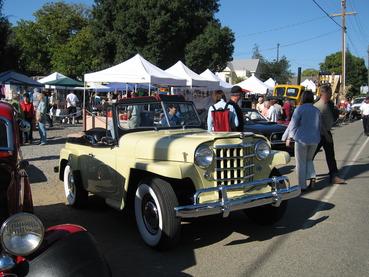 This year's Fall Colors Festival & Vintage Car Show will be on
Sunday, October 30th.
If you sew unique clothes and sundries, knit items from locally grown wool, make handmade botanical soaps and personal products, paint or photograph Geyserville and Sonoma County or have rusty, up-cycled metal or wood products, or any other unique creations, or own a great classic car, WE WANT YOU! (Please handmade or hand-crafted products only.)
Vendors on our current list will receive their copy of this year's
VENDOR APPLICATION
in the mail shortly after Labor Day. (Please, handmade or handcrafted products only.) If you are not on our list, or do not receive an application, please contact us at moreinfo@geyservillecc.com or use the link below.
The Geyserville Kiwanis Club, who sponsors the car show portion of this event, is also seeking entries for this year. The
CAR SHOW APPLICATION
is now available on the chamber website. Classic cars and trucks of all ages and types are eligible. Scott Alexander is the Kiwanis coordinator for this event. You can contact him for additional info at ncp.scott@gmail.com or call him at 707-756-2401.
Geyserville Chamber of Commerce
707-276-6067
moreinfo@geyservillecc.com

Geyserville Beer + Wine + Spirits Festival is Saturday October 8th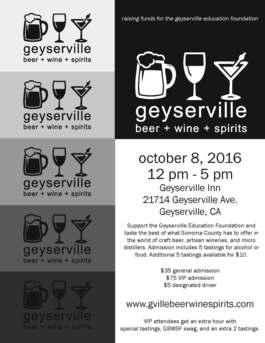 This brand new festival will be held on
Saturday, October 8th
from Noon to 5:00pm
at the Geyserville Inn


Tickets and more details are now available at
EventBr
ite
.
If you are a brewery, winery, or distillery representative interested in participating in the festival, please contact Danielle at ddibari@aol.com. This event is organized by the Geyserville Lodging Association and a portion of ticket sales will be donated to the Geyserville Education Foundation.
The Return of Monthly Chamber Dinners is Coming October 11th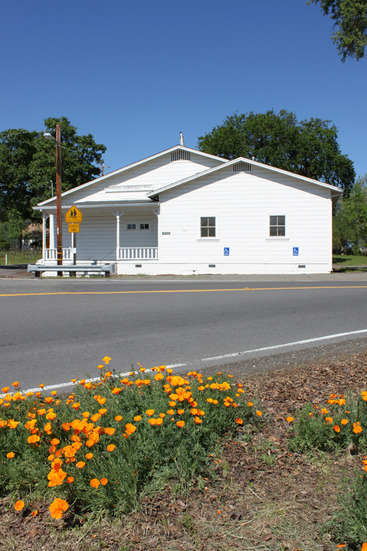 It's nice to have a summer break, but everyone misses the Chamber Dinners and is glad to see them return.
Watch for your October Dinner Announcment in your email on September 25th.
If you have not been receiving newsletter emails, we may not have your current email, or you may need to check your spam folder and add moreinfo@geyservillecc.com to your contacts. You can also email us at this address to update your contact information. We hope to see everyone there on Tuesday, October 11th.
Geyserville Tree Lighting & Lighted Tractor Parade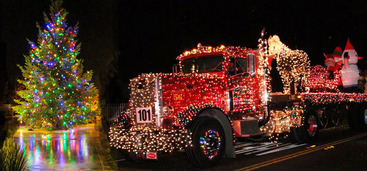 There will be a COMPLETE ROAD CLOSURE for this year's Tree Lighting and Tractor Parade event. We want all Geyserville residents, businesses, and visitors to be aware of this well in advance.
Geyserville Tree Lighting & Tractor Parade
Saturday, November 26th
5 to 9pm
Click the images above for a printable pdf of the flyers and entry form.
Please mark this event on your calendar or in your phone. You won't want to miss it. More details will be available on the Chamber website calendar of events
HERE
or click the photos above to print the flyers.
Calendar of Events

Bookmobile in Geyserville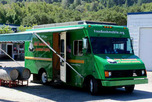 The bookmobile will again be in Geyserville on:
Tuesday, September 27th
5:00 to 6:30pm
Geyserville Avenue
across from the Park & Ride Visitors Lot. Come by and check out their great selection of free books each month.
Summer & Fall Volunteers Needed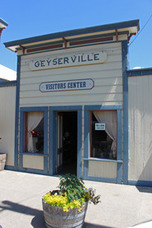 The Geyserville Visitor Center can always use a few more volunteers! Our visitor center offers visitor information and doubles as a small museum with interesting Geyserville artifacts. There is information on
local businesses plus wine tasting maps or county brochures for visitors to browse through and take. Volunteers help direct visitors to local points of interest and answer simple questions about Geyserville and the surrounding area. Locals are always welcome, so stop in any weekend to check it out.
Please consider volunteering for a few hours. Contact Cosette Scheiber, to volunteer or for more information, at 707-857-3356 or email her at cosette@hope-inns.com.
Upcoming Events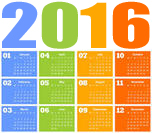 August --School Days Now and Then at the Healdsburg Museum through November 13th
September 27th--Free Bookmobile will be in Geyserville, 5:00 to 6:30pm across from the Park & Ride lot
October 8th--Geyserville Beer, Wine & Spirits Festival, Noon to 5pm
October 11th
--
Geyserville Chamber Monthly Members Dinners resume
October 30th--Fall Colors Festival & Vintage Car Show, 10am to 4pm
November 26th
--
Geyserville Tree Lighting & Tractor Parade,
5pm
THANKS TO OUR CORPORATE GCC SPONSORS:
A Plus Locksmith
Big John's Market
Calpine Corporation
Four Seasons
Vineyard
Management
Francis Coppola
Winery
Garzini Welding
Gehrett & Zunino
Builders
Geyserville Inn &
Geyserville Grille
Golden Key Wealth
Management
North County
Properties
River Rock Casino
Silver Oak Cellars
Syar Industries, Inc.
The Ranch - Sonoma
W.C. Sanderson
Ford