Events, News, & Announcements

Get Your Janaury Dinner Reservations Now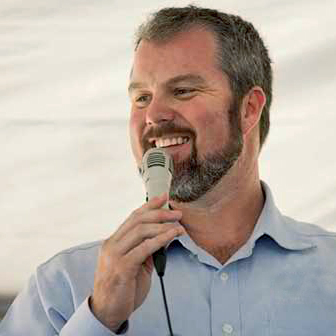 There are a limited number of reservations remaining!
Won't you join us for the fabulous dinner prepared by the Geyserville High School Boosters on Tuesday, January 12th.
Our speaker will be James Gore, who will also act as our emcee for the installation of the 2016 Geyserville Chamber of Commerce Board. Come meet your new Chamber officers and board members!

2015 Spirit of Sonoma Awards Presented
Congratulations to Ron and Cosette Scheiber, the Geyserville recipients of the annual
Spirit of Sonoma
awards, coordinated by the county's Economic Development Board. The 15th annual awards and luncheon were held on December 4th in Rohnert Park. Twenty-two men and women were honored, chosen by their local chambers for enhancing their communities, for volunteer hours, and for contributions to the economic development of the communities where they live and work.
Ron and Cosette have been consistently involved in the Geyserville community and have been members of the Geyserville Chamber of Commerce since they purchased their bed & breakfast inns in Geyserville several decades ago. Cosette has served on the chamber board with several terms as president, as well as overseeing the chamber portion of Fall Colors, and is always a part of various chamber committees, willing to lend a hand. Likewise, Ron has served in many capacities including creating the chamber database program and overseeing the Amateur Wine Competition for years. Congratulations Ron & Cosette!
The Geyserville Chamber of Commerce also wishes to congratulate the following Spirit of Sonoma award recipients who are also Geyserville Chamber members: Mark Decker, Exchange Bank; Clay Green, Cats4U; Joyce Mann, Cloverdale Arts Alliance.
Dennis Gary Memorial Gathering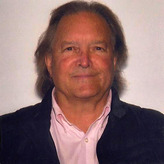 Dennis Gary, a Geyserville Chamber member and past treasurer, passed away in early December. A group of Dennis' friends will gather at Tayman Park Golf Club at the clubhouse on his birthday, Saturday, January 9th, from 4-6 pm, for a remembrance of Dennis. For more information please email his friend Lynn at lynn@waterstreetpressbooks.com
Bucket Brigade Blood Drive in Geyserville
It's almost time for the annual Bucket Brigade Blood Drive contest among Sonoma County fire stations. The Geyserville blood drive will take place on Friday, January 22nd, from 2:30pm to 7:30 pm. They are expecting a great turnout,
as always, from our Geyserville community. Won't you help them keep the trophy in Geyserville and donate your blood
on the 22nd!
For more info, contact Geyserville Fire through their
facebook
page.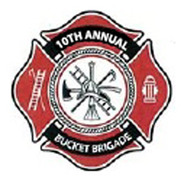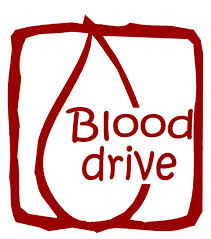 Attend the Community Meetings with Geyserville Fire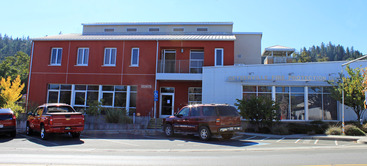 During the coming months, Geyserville Fire will be holding four community meetings
to discuss public safety and emergency preparedness. Topics to be covered
include: evacuation procedures, basic medical treatment, address signs,
defensible space, power line safety, flooding, and calling 911 from a cell
phone.
Meetings will be approximately one to two hours. They will be held at the main downtown Fire Station, 20975
Geyserville Avenue. Choose a date that works for you from the list below and mark it on your calendar now!
Community meeting dates are:
Saturday, January 23rd at 10 am
Tuesday, March 1st at 7 pm
Thursday, May 5th at 6 pm
Saturday, October 29 at 2 pm
Geyserville Fire website
I'd Rather Be In Geyserville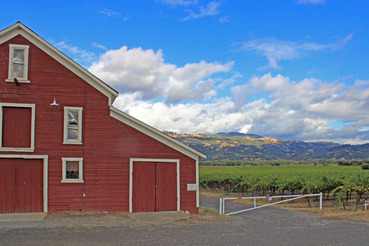 Well, Healdsburg may have ranked #2 on a recent list of great places to live, but I'd Rather Be In Geyserville!
Check out this great blog about the happenings, places, and people of our great little town.
Do you have an idea for the I'd Rather Be in Geyserville Blog? Contact one of the contributors with your ideas and keep up with the latest in Geyserville...
Trione Wines

Trione wines will be featured at the bar and the dinner table for our January Members' Dinner. There is even a chance you maybe able to sample their new sparkling wine to ring in the New Year. Yum! Happy 2016.
Trione Website
Free Bookmobile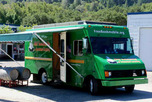 The Free Bookmobile of Sonoma County will once again be in Geyserville in January. Look for it on Tuesday, January 19th, from 5:00 pm to 6:30pm on Geyserville Avenue across from the Visitor's Plaza/Park and Ride Lot.
Kiwanis Pancake Breakfast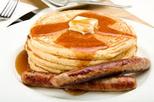 The Geyserville Kiwanis will hold their annual pancake breakfast:
**SUPERBOWL SUNDAY**
February 7th
7am to 11am
Geyserville Ed Park
Breakfast includes:
Pancakes with Syrup
Scrambled Eggs
Diavola Sausage and Ham
Orange Juice, Hot Chocolate, Coffee and Tea
$10 Adults ~ $5 Kids
(under 12)
Get your tickets from your favorite Geyserville Kiwanis member or buy them at the door.
Upcoming Events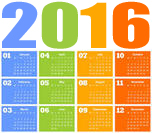 January 9th
--
Remember Dennis Gary
, at Tayman Park Clubhouse, 4-6pm
January 12th
--
Geyserville Chamber Monthly Members' Dinner
at Oriental Hall 6:30 to 9:00 pm
January 19th
--
Free Bookmobile of Sonoma County
in Geyserville, 5:00 to 6:30 pm
January 22nd
--
Bucket Brigade Blood Drive
, in the Truck Bay at the Fire Station, 2:30 to 7:30
January 23rd
--First Geyserville Fire Community Meeting
, at the Fire Station, 10am
February 7th
--
Kiwanis Pancake Breakfast
, at Geyserville Ed Park, 7:00am to 11:00 am
THANKS TO OUR CORPORATE GCC SPONSORS:
A Plus Locksmith
Big John's Market
Calpine Corporation
Francis Ford
Coppola Winery
Garzini Welding
Gehrett & Zunino
Builders
Geyserville Inn &
Geyserville Grille
North County Properties
River Rock Casino
Silver Oak Cellars
Syar Industries, Inc.
Taylor Electric
Trione Vineyards
and Winery
W.C. Sanderson Ford