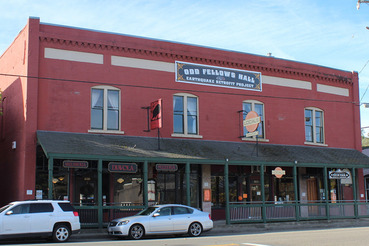 $26.00 per Person
Tickets
usually
go on sale the 25th of each month. We are giving you EARLY NOTICE because of the Christmas and New Year's holidays, and reservations for our members are available TODAY! Please reserve your spot soon*.
Social Hour: 6:15 to 7:00 pm
Dinner 7:10 pm
at Oriental Community Hall
Members are welcome to join us just for the Social gathering before dinner without staying to dine
Cooking This Month's Dinner:
Geyserville Odd Fellows Lodge #176


MENU
Ceasar Salad
Spaghettini with
Dino's Pork Cheek Ragu
Sautéed Broccoli Rabe
Tiramisu
Featuring Wines from
a great local member winery (tba)
We encourage you to bring your own wine glass.
This Month's Entertainment
James Gore
County of Sonoma 4th District Supervisor
*No reservations will be held without payment. All refundable cancellations must be made 72 hours in advance. Those on the waiting list get preference for next month's dinner meeting.