July Events, News & Announcements

Geyserville Business Development Group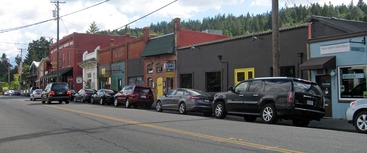 The new Geyserville Business Development Group is off to a great start and has some wonderful plans in the works, including a town motto, a website, and business member portal. If you missed the meeting on Wednesday, June 28th from 9:30 to 10:30 am, don't fret... there will be another meeting in July.
They need you and your business to become involved, so make plans to attend the next meeting. For information or to be added to the email list, contact Dallas Saunders at geyservillebiz@yahoo.com.




4th of July Fireworks in Healdsburg or Cloverdale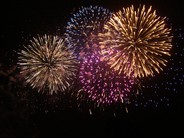 Be safe. Be sane. Watch fireworks at one of the local professionally presented fireworks events.
American Legion Fireworks in Healdsburg
Tuesday, July 4th
Starts around 9:30 pm (or when it gets dark)
Healdsburg High School Athletic Field
Donations accepted, but this event is FREE. Best viewing from the high school fields or the elementary lawns at Monte Vista and University. Donations May be sent to American Legion Fireworks at P. O. Box 281, Healdsburg, CA 95448.
Lions Club Fireworks in Cloverdale
Tuesday, July 4th
Starts around 9 pm
Cloverdale High School Athletic Field
97 School Street
Have You Paid Your Dues?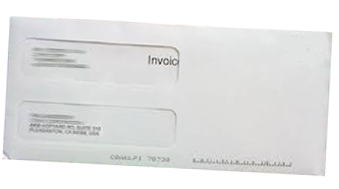 Many of our members have elected to receive communications from us via email. However, it has come to our attention that many have not received their dues invoices for 2017. There could be many reasons for this, including incorrect info in our membership database.
If you need to double check your database contact information, are unsure whether you have paid your dues for 2017, or when your payment is due, please contact Sharon at moreinfo@geyservillecc.com (or leave a voicemail at 707-276-6067). She can make sure your information is correct and up-to-date. We value your support and your membership. Please help us make sure your membership in the Geyserville Chamber stays current.
Summer Volunteers Needed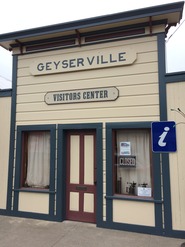 If you have a few hours to spare on any Thursday, Friday, Saturday or Sunday this summer, we'd like your help in staffing Geyserville's Visitor Center & Museum. All that is required is your willingness and presence.
The VC is open, when staffed, from noon to 4 pm each day (Thursday through Sunday).
For more information or to sign up as a volunteer contact Cosette Scheiber at cosette@hope-inns.com
Happy Hour Thursday at Trentadue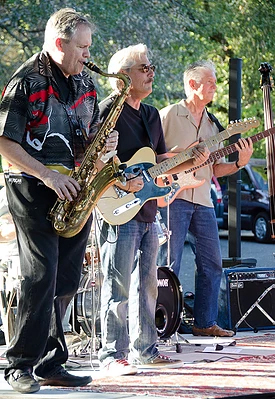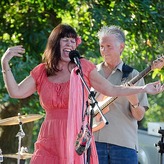 On July 6th there will be soft jazz by
Jami Jamison Band
Every Thursday this summer at Trentadue Winery
(through August 31st)
they will have a musical
Happy Hour from 5:00 pm to 7:00 pm!
FREE to Attend!
They will be hosting different exciting live bands, delicious food trucks, and exclusive wine sales starting with $2 wines by the glass and up to 50% off select wines!
Happy Hour Thursday is open to everyone! These events are dog-friendly and children are welcome! Bring a blanket! No outside beverages allowed.
Call the Tasting Room if you have any questions–433-3104.
Visit the
Trentadue
website for further info.
Healdsburg Water Carnival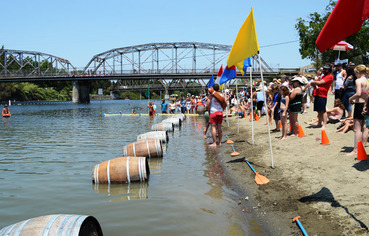 The Healdsburg Water Carnival will return on July 15 to Healdsburg's Veteran's Memorial Beach. This event is brought to us by Sonoma County Regional Parks.
There will be live music in the park, plus food and beverages from Lagunitas, Three Twins Ice Cream, Wicked Slush, Diaz Catering, Rossoti's Hot Dogs and more vendors with a delicious assortment of offerings.
The event runs from 11 am to 5 pm and admission is FREE. Parking is $7. Wristbands that will allow wearers to take rides on the Zoom Flume, Sandy the Swan, and participate in the Barrel Races are $10. You can also sponsor a duck for the Great American Rubber Duck Dash held at river's edge at 3 pm for a small cahrge.
The swim zone is staffed by lifeguards, so bring your swimsuits and towels and make a day of it!
Sponsors for this event include the Heck Foundation, Sonoma County Waste Management Agency, Sonoma County Water Agency, Russian River Adventures, Lagunitas Brewing Company and Brush Bernard CPAs.
Geyserville Historical Committee Meeting July 28th!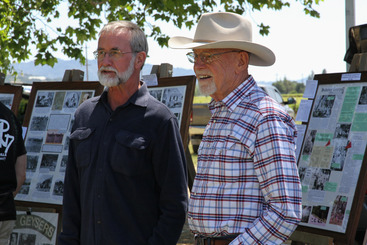 Among other things, the Geyserville Historical Committee brings displays to May Day and Fall Colors so folks can learn about Geyserville's past. They are currently working on growing the group and finding a home for a permanent museum. The next quarterly meeting will be held on Friday, July 28th at 7:30 pm. Please contact Bev Pillsbury at bpillsbury@onemain.com or Harry Bosworth at harry@bosworthandson.com for more info.


Summer Flea Market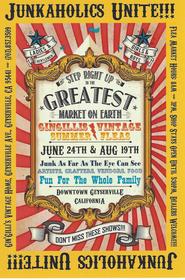 The first of two summer flea markets was held on Saturday, June 24th. Locals reported purchasing great finds and having a blast, so if you missed it, save this date:
Gin'Gilli's Vintage Home Summer Flea Market
Saturday, August 19th
8 am to 3 pm
Though the flea market ends at 3:00, the store will remain open until 5:30.
Destination Healdsburg Exhibit Opens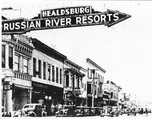 The lastest exhibit at the Healdsburg Museum opened on June 1st.
This exhibition presents historical artifacts, stories, and photos from Healdsburg's tourism history before the era of the grape. Don't miss the scale architectural replica of West Street (now Healdsburg Avenue) during the 1930s that will transport you back in time.
In the 1860s visitors came to take stagecoach trips to the "Nature's Scenic Wonders" at the Geysers. Each decade after had a distinct highlight that brought tourists to the area. Come discover more about Geyserville's and Healdsburg's shared history of
tourism at this great exhibit. Exhibit runs through
October 1st.
Prune Packers Opening Day was June 1st! Plenty of Games to Come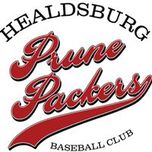 Prune Packers baseball started June 1st and runs through August 1st. Don't miss your chance to see some great summer baseball. Most of this year's games are home games. A printable schedule is available on our website with links below or visit
www.prunepackers.org
for schedule and more info.
Bookmobile in Geyserville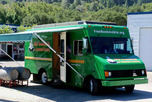 The Bookmobile will be in downtown Geyserville this month. They will be in their usual spot across from the Park & Ride lot.
Tuesday, July 25th
5:00 pm to 6:30pm Geyserville Avenue Across from the Park & Ride lot
The Start of Something Big!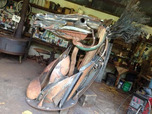 Bryan Tedrick is currently working on the "Geyserville" sculpture of a horse that will be permanently displayed in town. They still need your help for sponsorship of this project and/or to donate scrap metal. Contact Victoria Heiges at heiges123@yahoo.com for more info.
SAVE THE DATE!

Geyserville Odd Fellows will hold a fun-filled Hoe Down:
Odd Fellows Hall
Geyserville
August 12, 2017
5:30 to 10:30pm
More details to come!
SAVE THE DATE!
Upcoming Events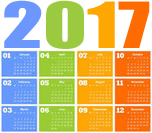 June 1st through October 1st--Destination Healdsburg Exhibit opens at Healdsburg Museum. Runs through October 1st.
July 6th--Happy Hour Thursdays at Trentadue Winery, 5:00 to 7:00 pm
July 15th--Healdsburg Water Carnival, 11:00 am to 5:00 pm
July 25th--Free Bookmobile in Geyserville, 5:00 to 6:30 pm
July 28th--Geyserville Historical Committee meeting, 7:30 to 9:00 pm
August 12th--Geyserville Odd Fellows Hoe Down, 5:30 pm to 10:30 pm
August 19th--Gin'Gilli's Summer Flea Market, 8:00 am to 3:00 pm
THANKS TO OUR CORPORATE GCC SPONSORS:
A Plus Locksmith
Big John's Market
California American
Water
Four Seasons
Vineyard
Management
Francis Coppola
Winery
Garzini Welding
Gehrett & Zunino
Builders
Geyserville Inn &
Geyserville Grille
Golden Key Wealth
Management
M. M. Miller
Construction
North County
Properties
River Rock Casino
Silver Oak Cellars
Syar Industries, Inc.
The Ranch Sonoma
W.C. Sanderson
Ford