February Monthly Member Dinner
Geyserville Oriental Community Hall ~ 1000 Hwy 128
Tuesday, February 13, 2018

February Member Dinner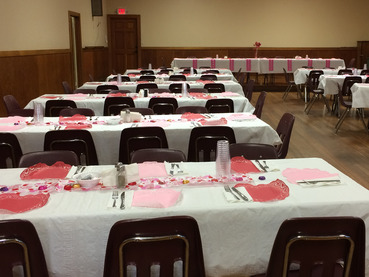 $26.00 per Person
Tickets go on sale the

25th

of each month.
Please reserve your spot soon*.
Social Hour: 6:15 to 7:00 pm
Dinner 7:15 pm
at Oriental Community Hall
Members are welcome to join us just for the Social gathering before dinner without staying to dine
Cooking This Month's Dinner:
Geyserville

Education Foundation


MENU
Spinach & Romaine Salad
Chicken & Sausage Cacciatore
on Creamy Polenta

Valentine Dessert
Featuring Wines from
We encourage you to bring your own wine glass.
This Month's Speaker
*No reservations will be held without payment. All refundable cancellations must be made 72 hours in advance. Those on the waiting list get preference for next month's dinner meeting.
PLEAS NOTE! We are launching our new website so things will look a bit different. Please let us know ASAP if you have any problems purchasing your dinner reservations.
Geyserville

Chamber Website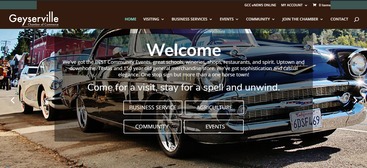 The Chamber is updating our website. In addition to the new look, we will also have a new address. You can find us now at
www.geyservillechamber.com
.
Member Dinners can now be found and paid for under the "Events" header. You can join the chamber and/or pay your dues under "Join the Chamber" by using one of the blue links. You can also find an online membership application here. We will no longer be using PayPal as our payment interface
Take a few moments to look around the new site. Let us know what you think by sending an email to
geyservillechamberofcommerce
@gmail.com. We appreciate your input and your involvement.
New website Dinner

More

Geyserville

Community News & Announcements
Geyserville

Kiwanis Super Bowl Sunday Pancake Breakfast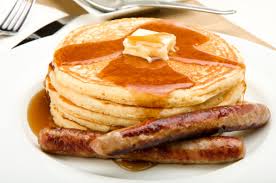 The Annual

Geyserville

Kiwanis Pancake Breakfast is SUPER BOWL SUNDAY!




(

Geyserville

New Tech Academy)

Tickets $10 Adults

$5 Kids (12 and under)




All funds from this fundraiser go towards purchasing dictionaries for every Geyserville 3rd grader. Help them feel the thrill of ownership and continue down that road to a great education by helping out the Geyserville Kiwanis. You can purchase tickets from any Kiwanis member or at the door.






Geyserville

Planning Committee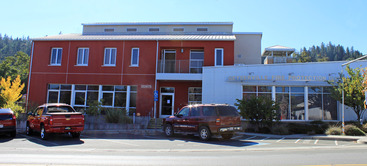 The
Geyserville
Planning Committee held their first meeting of the new year on Tuesday, January 23, 2018. If you did not get notice of this meeting, you can sign up for emails on their
website
.
They meet the
4th
Tuesday of every month except December. They have been holding meetings at Oriental Community Hall "the Grange", but for their N
ext Meeting, February
27th
, they will be at the
Geyserville
Fire Station. Meetings are 7:00 to 9:00 pm, with the public discussion held in the first hour and committee business in the second hour, for those that do not wish to stay for the entire meeting.
Minutes and Agendas are posted on their website. The public is welcomed and encouraged to attend these meetings.

Lake Sonoma Steelhead Festival is Saturday February
10th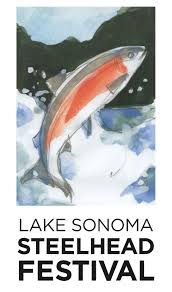 It's a perfect 10. The
10th
Annual Lake Sonoma Steelhead Festival will be held Saturday, February
10th
, from 10 am to 4 pm. The festival takes place on the grounds of the Milt Brandt Visitors Center at Lake Sonoma and it's FREE!
Food, beer, wine, silent auction, live music, archery, fishing, tours, demonstrations and more. Fun for everyone!
For a brief video about this great event go to
YouTube
.
2 WAYS TO BUY YOUR DINNER TICKETS
Mail your check to:
Geyserville Chamber of Commerce
Attn: Dinner Reservations
P O Box 276
Geyserville, CA 95441
OR
Buy online at:
www.geyservillecc.com

THIS MONTH'S SPEAKER
TBD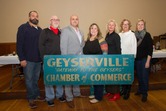 As the new board was just installed, our new VP is still working on getting a speaker. We know you will love what he has in store, so please support the Geyserville Education Foundation and your Geyserville Chamber and buy your tickets NOW!
This Month's Featured Wines are from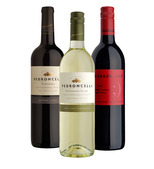 For this month's dinner our wine steward, Erik Overholt, has arranged to feature red and white wines from Pedroncelli on the dinner table. Please enjoy responsibly.
First Bookmobile of the New Year in
Geyserville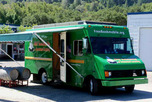 The bookmobile will be in
Geyserville
FOR THREE DATES in February.
8:00 am to 11:00 am
at New Tech Academy (

Geyserville

Ed Park)
for the Kiwanis Super Bowl Sunday
Pancake Breakfast
11:00 am to 4:00 pm
Steelhead Festival at
Lake Sonoma Visitor Center
5:00 to 6:30 pm
Geyserville

Avenue
across from the
Park & Ride Lot
SAVE THE DATE!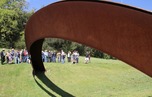 The Oliver Ranch Tour is coming Saturday, May 26th. Mark your calendars. More info to come!
Upcoming Events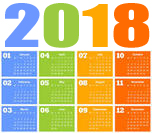 February
4th
--
Kiwanis Pancake Breakfast,
at Geyserville Ed Park, 8:00 am to 11:00 am
February

4th

,

10th

&

27th

--

Free Bookmobile will be in

Geyserville

for THREE DATES in February--

see article this page for times and locations
February
10th
--
Lake Sonoma Steelhead Festival
, at the Milt Brandt Visitor Center at Lake Sonoma, 10:00 am to 4:00 pm
February

13th

--

Geyserville

Chamber Member Dinner, at Oriental Community Hall. Social Hour begins 6:15, and Dinner at 7:15 pm
February

27th

--

Geyserville

Planning Committee Meeting, at the

Geyserville

Fire Station, 7:00 to 9:00 pm
THANK YOU TO OUR CORPORATE
GCC

SPONSORS:
Big John's Market
California American
Water
Four Seasons
Vineyard
Management
Francis Ford
Coppola Winery
Gehrett

&

Zunino


Builders
Golden Key Wealth
Management
M. M. Miller
Construction
North County
Properties
River Rock Casino
The Ranch Sonoma
W.C. Sanderson
Ford