May Monthly Member Dinner
Geyserville Oriental Community Hall ~ 1000 Hwy 128
Tuesday, May 9, 2017

May Chamber Member's Dinner
$26.00 per Person
Tickets go on sale the 25th of each month.
Please reserve your spot soon*.

Social Gathering: 6:15 to 7:00 pm
Dinner 7:15 pm
Members are welcome to join us just for the Social gathering before dinner without staying to dine

Cooking This Month's Dinner:
Geyserville New Tech Academy
Technology Committee
MENU
Spring Salad with Mandarin Oranges
BBQ Chicken
with Pesto Pasta
Seasoned Buttered Carrots
Chocolate Dipped Lace Cookies
& Ice Cream
Featuring Wines from
Zialena Winery
at dinner
We encourage you to bring your own wine glass.
This Month's Speaker
Karissa Kruse, President
Sonoma County Winegrape Commission
*No reservations will be held without payment. All refundable cancellations must be made 72 hours in advance. Those on the waiting list get preference for next month's dinner meeting.

More Geyserville Community News & Announcements
Healthcare Foundation Immigration Seminar Today!

Learn how you can support local immigrants. This seminar will provide employers with resources and strategies to educate employees and possibly alleviate stress your employees may be feeling about current immigration issues.
As stress is a leading cause of healthcare issues, we are very concerned about helping to eliminate sources of stress wherever possible.
Guest Speaker
Nikki Marquez of the
Immigration Legal Resource Center of San Francisco
will present a program called
Working with Employers to Support Immigrants in California
April 25, 2017Grange Hall at Hotel Healdsburg25 Matheson StreetHealdsburg CA 95448
Registration opens at 3:45 pm and the program will begin at 4:00 pm. Conversation and libations to follow at 5:30 pm.
Please RSVP to Caryn Henkel at chenkel@healthcarefoundation.net
or call her at 707-473-0583.
Link to my website
Geyserville's May Day Celebration is Sunday May 7th!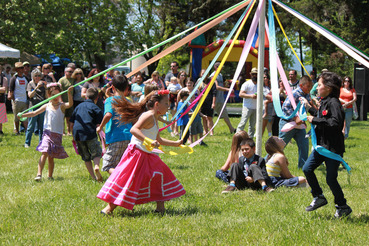 May Day is Coming! This is a favorite local event that benefits Geyserville Schools and local non-profits. Don't miss the May Pole Dance, Kiwanis Rib-Cook Off, bouncy house, rock climbing wall, historical displays, egg toss, Ballet Folklorico performances, live music and all the great family-friendly activities on this fun-filled Sunday afternoon event.
Sunday, May 7th
Hoffman Grove Picnic Grounds
Rib Cook-Off
Applications
are now available. The entry deadline is May 1st so don't wait to get your team entered!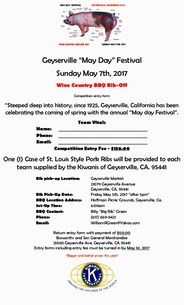 More information, flyers, and applications are available on our website:
Did You Miss the Geyserville Town Meeting?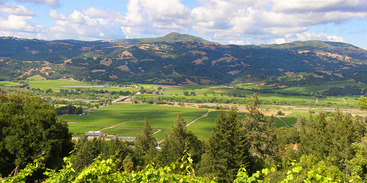 The Geyserville Town Meeting was held on Tuesday, April 4th. Representatives from the Geyserville Fire
Protection District, the Sonoma County
Photo courtesy of Rick Tang Photography
Sheriff's Department, Geyserville Unified School District, California American Water, and 4th District Supervisor, James Gore gave presentations. New Geyserville Planning Commission board members were also elected.
The new 2017 board members are: Daisy Damskey and Paul Connors, and Tatsuo Okaya. They will join David Luebkeman, Ryan Peterson Kevin Thompson, and Dan Dragos in serving Geyserville by reviewing local Use Permit applications.
A special Thank You to outgoing council president Ted Elliott for his 10 years as president and 14 years of service, as well as Brian Crebs for serving as secretary of the Board and for his 8 years of service to the Geyserville Planning Commission. Thank you, also, to all the candidates who stepped forward with a willingness to serve.
Sculpture Thank You!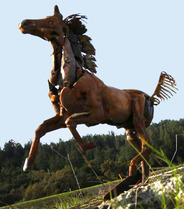 A special Thank You to the Noon Rotary Club of Healdsburg for the generous donation towards the Geyserville Community Foundation's goal of raising $100,000 towards the commission and permanent installation of a Geyserville Sculpture from artist, Bryan Tedrick. Members of this group are also loyal chamber members and regular attendees at our monthly dinners.
You or your group or organization can also make a gift towards the completion of this project. It will be assembled in part from rusty metal from area ranches. Send your tax deductible donation:
Geyserville Community Foundation
Geyserville Sculpture
P O Box 593
2 WAYS TO BUY YOUR DINNER TICKETS
Mail your check to:
Geyserville Chamber of Commerce
Attn: Dinner Reservations
P O Box 276
Geyserville, CA 95441
OR
Buy online at:
www.geyservillecc.com

This Month's Speaker will be KARISSA KRUSE
from the Sonoma County Winegrape Commission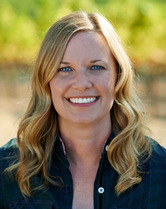 Karissa Kruse is the current President of the Sonoma County Winegrape Commission. She will address the chamber on the importance of agriculture to the economy in Geyserville and Sonoma County as a whole.
The mission of the Sonoma County Winegrape Commission is to advise grape growers with the aim of advancing sustainable farming methods, and promoting local winegrapes locally, nationally and internationally, and ensuring good prices are paid for these grapes in a competitive marketplace.
Sonoma County Winegrape Commssion website
This Month's Featured Wines are from ZIALENA WINERY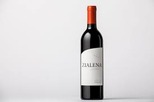 For this month's dinner our wine steward, Erik Overholt, has arranged to feature red and white wines from Zialena Winery on the dinner table. Please enjoy responsibly.
Geyserville Biz Development Group

The Geyserville 95441 Business Develpment Group will hold their next meeting this week!
Wednesday,
April 26th
9:30 am
Geyserville
Odd Fellows Hall
Bring your ideas. Bring another business person who has not yet joined.
All are welcome.
Free Bookmobile in Geyserville Tonight!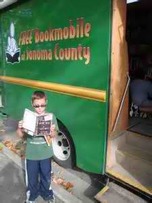 The free bookmobile of Sonoma County will be in Geyserville once again:
Tuesday, April 25th
from 5 to 6:30pm
On Geyserville Avenue across from the Park & Ride Visitors Lot
Help them promote reading and literacy by taking advantage of their free books or finding out more about how you can help.
Healdsburg High School CARnival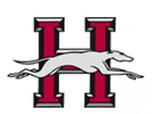 Healdsburg High School will hold it's second annual:
CARnival & Street Fair Saturday, April 29th
Healdsburg High School Campus
10:00 am to 2:00 pm
Come enjoy this car show with incredible student projects featuring the students talents in culinary arts, ag science, visual and performing arts, construction, video, engineering, drama, and much more. Enjoy food refreshments and art exhibits too!

THANK YOU TO OUR CORPORATE GCC SPONSORS:
A Plus Locksmith
Big John's Market
California American
Water
Calpine Corporation
Four Seasons
Vineyard
Management
Francis Ford
Coppola Winery
Garzini Welding
Gehrett & Zunino
Builders
Geyserville Inn &
Geyserville Grille
Golden Key Wealth
Management
North County
Properties
River Rock Casino
Silver Oak Cellars
Syar Industries, Inc.
The Ranch Sonoma
W.C. Sanderson
Ford