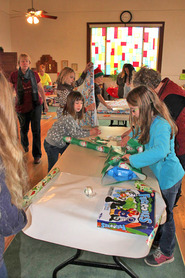 At the December Chamber Dinner, members contributed to the Geyserville Christian Church Pastoral Fund, which distributes holiday food baskets and gifts for those in need in our Geyserville Community on Christmas Eve each year. The Geyserville Kiwanis Club contributes heavily to this cause each year, as well, by matching members contributions and joining the other elves to pack boxes and wrap presents. Pastor Hilary Marckx says, "I do believe that the people of Geyserville have the biggest, most generous hearts in the world!" Here are a few photos of the organized chaos on Christmas Eve. Thank you all for supporting this effort.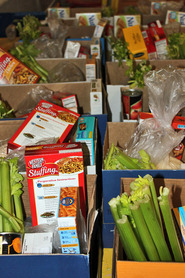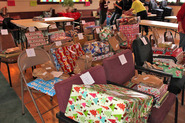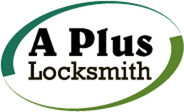 We would like to thank longtime Geyserville Chamber members
A Plus Locksmith
for upgrading their membership to the corporate level. In addition to some special benefits they will receive at this level, they will also be helping to support the Geyserville Chamber and the events we sponsor each year!
A Plus Locksmith
The Chamber's website calendar feature will allow you to submit your event with date, cost, location, contact info and a description of up to 150 words. Look for the Calendar tab under The Chamber then News & Events.
To submit your event or announcement for inclusion in our eNewsletter and/or Dinner announcement, please submit the same information to us at moreinfo@geyservillecc.com. Business Members are entitled to a certain number of FREE submissions per year, based on your membership level. Additional announcements are available for a slight charge. See details under The Chamber on our website go to Memberships/Dinners, then pull down to your membership level.
DEADLINES FOR SUBMISSIONS:
For inclusion in our 800+ subscriber eNewsletter, information must be submitted by the 1st of the month for publication around the 5th of the month.
If you miss the monthly newsletter deadline, you may have your announcement published in our dinner flyer, which goes out to chamber members only. Information must be submitted by the 20th of the month for publication on the 25th.