Events, News, & Announcements

Only 3 Days Left--Get Your March Chamber Members' Dinner Reservations Now!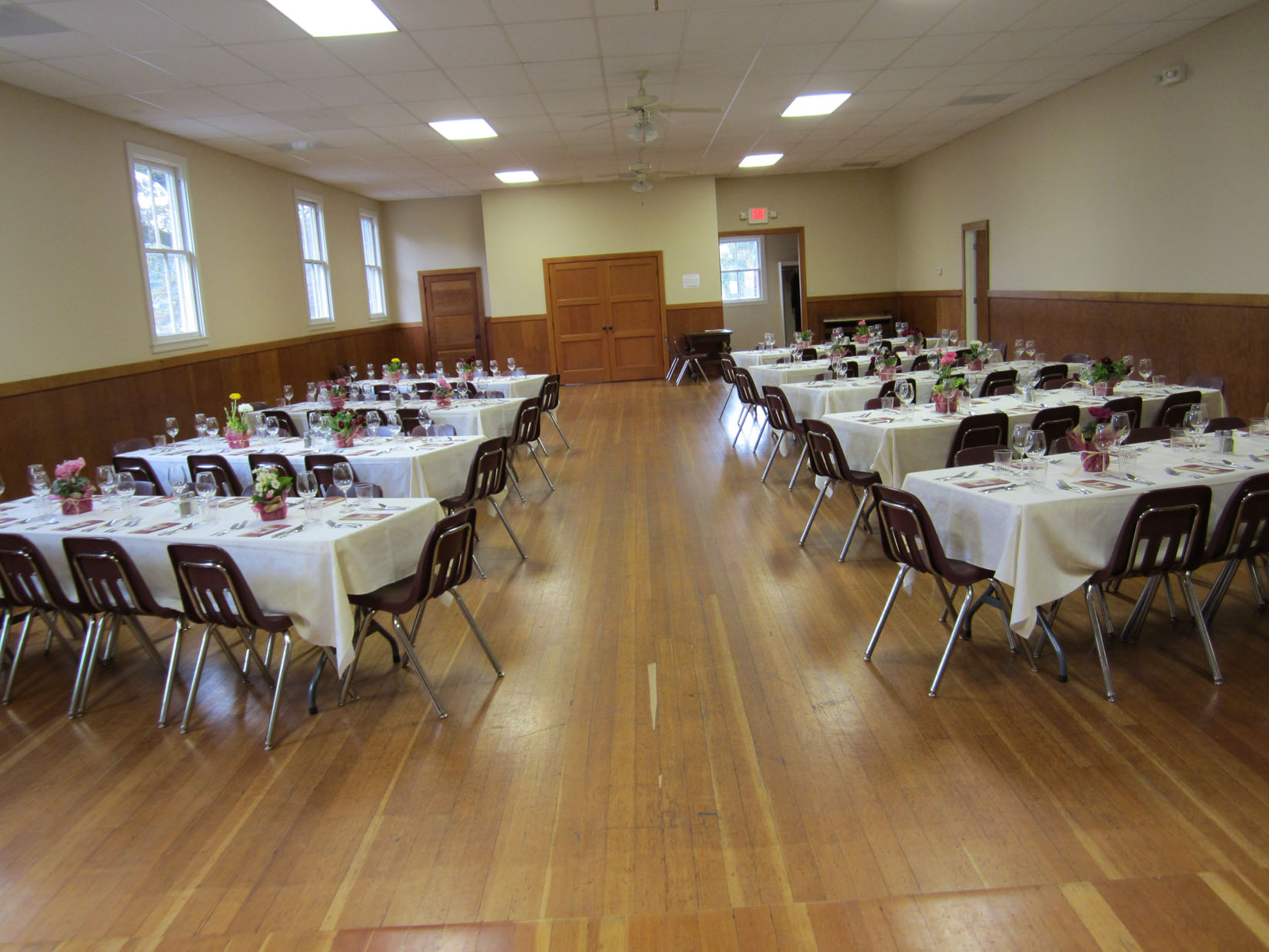 It's time for our monthly chamber dinner. This time it's the great Corned Beef & Cabbage dinner served by the Dry Creek Neighbors Club, and we have wines from Pedroncelli for the dinner table. You won't want to miss the timely and interesting information from Pamela Jeane from the Sonoma County Water Agency, so get your reservations NOW!

Trione "Not Barrel Tasting" Event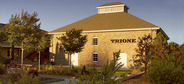 Trione would like to provide a place to avoid the craziness of Barrel Tasting. Wine Club members and anyone without a Barrel Tasting wristband will be welcomed for a wonderful weekend. They encourage you to bring the kids, your leashed pets, and a picnic lunch to enjoy the spring weather and bands both days. Live music will be: BlackTrax on Saturday and Kyle Martin Bank on Sunday. For only $20 per person, enjoy wines by the glass, and sliders and tacos from Peloton Catering. For more information, visit their website:
Trione Website
Business After Hours at Gun Club Bar & Lounge
There's a new business in town. The owner of Diavola has just opened the Geyserville Gun Club Bar & Lounge. Come mingle with chamber business members and the folks from the Gun Club and check them out.
Monday, March 21st
5:30 to 7:30 pm
Pine Flat History Walk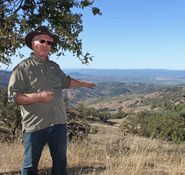 On Sunday, April 10th, local historian Joe Pelanconi, will be leading another History Walk on the Modini Preserve to talk about the wonderful characters and history of the now deserted town of Pine Flat. The last hike filled up fast, so watch their online calendar for the listing, and sign up quickly.
Sunday, April 10th
Meet at the Junction of
Red Winery Road and Pine Flat Road
9am to Noon
Reservations must be made in advance through the Audubon Canyon calendar links below.
This is not a strenuous hike, but wear comfortable clothes and shoes and bring plenty of water. You can also check out other activities offered through the group on their website.
You can also visit them the Modini folks and volunteer at:
Modini Stewardship Center
226A Center St
Healdsburg, CA
For further information on this or other outings you can also contact ACR Resource Ecologist, David Self, at 707-431-8184.
May Day is Coming!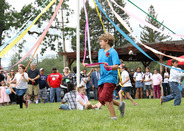 Mark your calendars now for May Day 2016!
Sunday, May 1st
Hoffman Grove
Picnic Grounds
12 noon to 4pm
Plenty of fun for the whole family. Don't miss the Kiwanis Rib Cook Off--sample and vote for your favorites. For the kids their is a bouncy house and rock climbing wall, plus an arts and crafts area. For kids of all ages, there will be an old-fashioned egg toss. And, of course the presentation of the May Pole Dance by Geyserville Elementary students and dances performed by Ballet Folklorico. Soft drinks and wine, and food offerings benefit local schools and non-profit groups.
More info on the event and info on how to enter the Rib Cookoff will be provided as it becomes available.
Oliver Ranch Sculpture Tour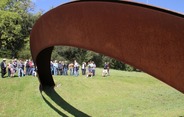 If you have not yet had the chance, or if you have, and would love to do it again, now is the time to make reservations for the exclusive Oliver Ranch Tour.
Local resident and philanthropist, Steve Oliver, occasionally opens up his property and his unique collection of art installations to benefit local non-profits. This time the tour will benefit the Geyserville Chamber and their ongoing downtown beautification projects.
Sunday, April 10th
Meet at Oriental Hall
9:30 am to noon
Since this is the same date as the OCH Biscuits & Gravy breakfast, we suggest you arrive early, and perhaps enjoy breakfast first; but also to allow plenty of time to find parking.
Reservations are by mail only, and limited to the first 50 people. Tickets are $100 per person and should be mailed to Oliver Tour/North County Properties P. O. Box 527 Geyserville, CA 95441. For more information go to the chamber event calendar (link below) or contact Karen Waelde at ncproperties@comcast.net or by calling 707-857-1728.
Tour the Geysers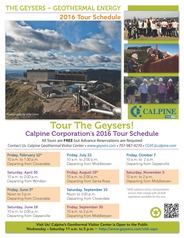 Calpine has released their schedule of Geysers tours for 2016! There are several dates leaving from Geyserville, as well as some leaving from Cloverdale, Windsor, and Middletown. Check out the link below for details, dates, and locations.
Chamber Calendar of Events
American Pickers Here?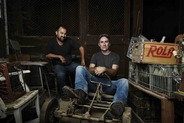 Last month we told everyone about the folks from the tv show
American Pickers
coming to California, and hopefully Sonoma County and Geyserville. If you or anyone you know contacted them about a local collector or collection, let us know. We'd love to share the news and follow the story.
Bookmobile in Geyserville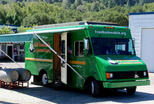 The free Bookmobile of Sonoma County will again be in Geyserville.
Tuesday, March 29
Across from the Visitors Plaza/Park & Ride Lot
on Geyserville Avenue
5:00 to 6:30 pm
Come check out their wonderful selection of books and take home some new reading material for free!
More dates and locations available on the:
Jiggs & Maggie Dinner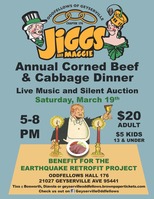 This dinner will help the Geyserville Oddfellows do the retrofit of this historical downtown building. Won't you come out to support them by attending their traditional Jiggs & Maggine dinner.
Saturday, March 19th
5 - 8 pm
$20 Adult ~ $5 Kids
More info and printable flyer available on the
Geyserville Wine Competition Cancelled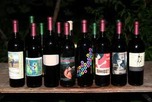 Due to unforseen circumstances the 2016 Geyserville Amateur Wine Competition has been cancelled. We hope to continue this great tradition in 2017. If you would like to volunteer to organize or work on this event for next year, please talk to Ron Scheiber or email him at:
Calendar of Upcoming Events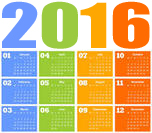 March 8
--
Geyserville Chamber Members' Dinner
, at Oriental Hall
March 12 & 13
--
Trione Winery "Not Barrel Tasting" Event
, 11 to 4 both days
March 19--Oddfellows Jiggs & Maggie Dinner, 5pm to 8pm at the Oddfellows Hall
March 21
--
Geyserville Chamber Business After Hours
, at the Gun Club Bar & Lounge, from 5:30pm to 7:30pm
March 29
--
FREE Bookmobile
, 5:00 pm to 6:30 pm on Geyserville Avenue across from the Park & Ride lot
April 10
--OCH Biscuits & Gravy Breakfast
, 8am to 11am at Oriental Community Hall--help support their Geyserville Scholarship. SAVE THE DATE!
April 10
--Oliver Ranch Tour
, 9:30am to noon, meet at Oriental Community Hall
April 10
--Pine Flat History Walk
, with Joe Pelanconi, 9:30 at Pine Flat and Red Winery Roads
June 18
--Calpine Tour of the Geysers
, meet at Oriental Hall at 10am. More info at geysers.com
THANKS TO OUR CORPORATE GCC SPONSORS:
A Plus Locksmith
Big John's Market
Calpine Corporation
Four Seasons Vineyard
Management
Francis Ford
Coppola Winery
Garzini Welding
Gehrett & Zunino
Builders
Geyserville Inn &
Geyserville Grille
North County Properties
River Rock Casino
Silver Oak Cellars
Syar Industries, Inc.
Taylor Electric
Trione Vineyards
and Winery
W.C. Sanderson Ford