Healthy Eating Can Be Tasty Too!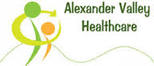 Alexander Valley Healthcare continues their community information series with this conversation to help you with tasty, healthy eating just in time for the holidays.
Talks are presented in both Spanish (Nov 16--6pm at 100 West Third St.) and English (Nov 9--7:30pm at 6 Tarman Drive).
Call 894-4229 to reserve or for more information. You can also email Deborah Howell at dhowell@alexandervalleyhealthcare.org



Free Bookmobile in Geyserville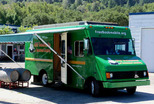 The free bookmobile of Sonoma County will be in Geyserville on Tuesday, November 17, from 5:00 to 6:30 pm. Look for it on Geyserville Avenue across from the Visitors Plaza. Everyone is welcome. Come check out their great selection of books and take one (or more) home with you.
Upcoming Local Events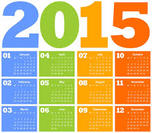 Nov 5--Northbay Chamber Mixer--5:30 to 7:30 at Francis Ford Coppola Winery
Nov 6--Blood Bank of the Pacific at Oriental Community Hall, 3:30 to 7:30
Nov 9 & 16--Alexander Valley Healthcare--Healthy Eating in Spanish and English. Call 894-4229 to reserve or for more info.
Nov 10--Geyserville Chamber Members Dinner at Oriental Community Hall
Nov 17--Business After Hours--5:30 to 7:30pm at Schoolhouse Lane
Nov 17--Free Boomobile of Sonoma County--in Geyserville from 5:00 to 6:30 across from the Visitor's Plaza
Nov 21--Breathless Speakeasy Night--5 to 9pm at Breathless Wines Tasting Room
Nov 28--Geyserville Tree Lighting & Tractor Parade--5 to 7:30pm
Dec 31--Black and White Ball--details to come
Submit Your Events and Announcments
Send us the event name, date, time, cost and contact information! Go online to our Events Calendar and use the "Post Your Event" area at the right or send us an email with all the required information to moreinfo@geyservillecc.com
SUBMISSION DEADLINES
1st of the Month for inclusion in our 800+ subscriber eNewsletter publshed on (or near) the 5th of the month
20th of the Month for inclusion in our member Dinner Announcement sent on the 25th of the month
THANKS TO OUR CORPORATE GCC SPONSORS:
A Plus Locksmith
Big John's Market
Calpine Corporation
Francis Ford Coppola
Winery
Garzini Welding
Gehrett & Zunino
Builders
Geyserville Inn &
Geyserville Grille
North County Properties
River Rock Casino
Silver Oak Cellars
Syar Industries, Inc.
Taylor Electric
Trione Vineyards
and Winery
W.C. Sanderson Ford