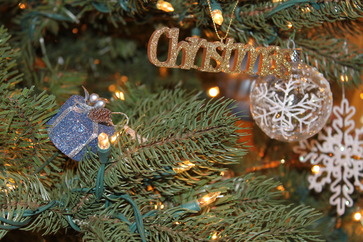 We hope you had a wonderful Thanksgiving, but realize you may have missed your Chamber Dinner announcement that went out on November 25th. Reservations are still available, and we'd love to have a sell out this month!
Please make some time in your busy schedule to support the guys from NSCLU (they bring us the tractor parade each year) and the Geyserville Christian Church Pastoral Fund that brings food and gifts to less fortunate families right here in our Geyserville community. Thank you in advance for your generosity.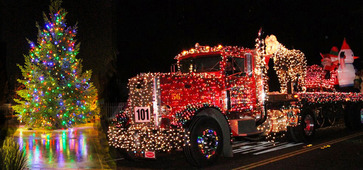 Thank you to all our parade participants and all of you who showed up to share in this amazing event in Geyserville.
Here is a list of this year's winners. If you didn't stay to the end, you may have missed some of these wonderful parade entries!
Perpetual Trophy
BEST OF SHOW and
Individual Trophy
FIRST PLACE BEST OF SHOW
# 127
2015 – Ryan Petersen, Petersen Land Management
97 Mack, 1994 CAT. D4 H TSK w/ 25' Christmas Tree
SECOND PLACE BEST OF SHOW
#133
2015 - Casey Dilworth/The Busted Gear Gang
& Wild West Show
The Coors Light Quads - Vintage 1800's Hitch Wagon pulled by 8 Honda quads.
BEST SMALL TRACTOR/EQUIPMENT
#110
2015 – Katey Taylor / Silverado Ag Repair
1947 John Deer Tractor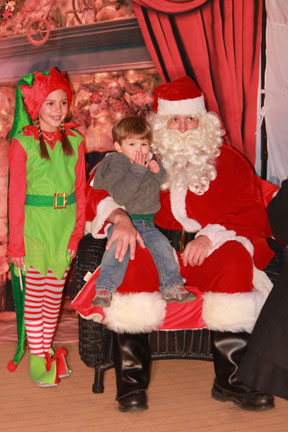 We have photos of many of the kids and families that spent time with
Santa at our Photo Booth in the Visitor's Plaza. There is a link below to the facebook photo album for those that didn't get their own photos on the night of the tractor parade.
Link to Santa Photos on Facebook
courtesy of Sharon Pillsbury