March Monthly Member Dinner
Geyserville Oriental Community Hall ~ 1000 Hwy 128
Tuesday, March 13, 2018

March Member Dinner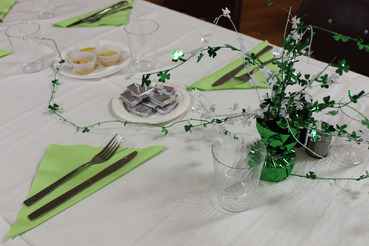 $26.00 per Person
Tickets go on sale the

25th

of each month.
Please reserve your spot soon*.
Social Hour: 6:15 to 7:00 pm
Dinner 7:15 pm
at Oriental Community Hall
Members are welcome to join us just for the Social gathering before dinner without staying to dine
Cooking This Month's Dinner:
Dry Creek Neighbors Club
MENU
Green Salad with Honey Mustard Dressing
Corned Beef and Cabbage
with Red Potatoes and Baby Carrots
Pistachio Cake with Whipped Cream
Featuring Wines from
Alexander Valley Vineyards
We encourage you to bring your own wine glass.
This Month's Speaker
Karissa Kruse,
President of Sonoma County Winegrowers
*No reservations will be held without payment. All refundable cancellations must be made 48 hours in advance. Those on the waiting list get preference for next month's dinner meeting.
PLEASE NOTE! We are launching our new website so things will look a bit different. Please let us know ASAP if you have any problems purchasing your dinner reservations.
Geyserville

Chamber Website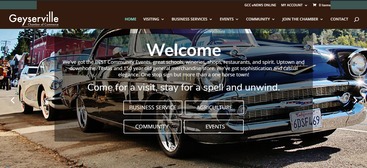 The Chamber is updating their website. In addition to the new look, we will also have a new address. You can find us now at www.geyservillechamber.com.
If you have had trouble signing in to make dinner reservations, try this: Sign in using your last name as your user name in all lower case. You will need to request to change your password, as no passwords have been set on the new website. Once you have requested the password, you can sign in using your user name and this new password. It will be helpful to have your browser remember this password for you, or to write it down in a safe place.
Member Dinners can now be found and paid for under the "Events" header. You can join the Chamber and/or pay your dues under "Join the Chamber" by using one of the blue links. You can also find an online membership application here. We will no longer be using PayPal as our payment interface. If you are already a member there is no need to fill out a new application. If you have changes to your membership info, just send us an email. You can also mail your dues check or send new membership information to the Geyserville Chamber at
P. O. Box 276, Geyserville, CA 95441.
Please take a few moments to look around the new site. Let us know what you think by sending an email to geyservillechamberofcommerce@gmail.com. We appreciate your input and your involvement.

More

Geyserville

Community News & Announcements
February Dinner Photos Now Online
Geyserville

Planning Committee
Francis Ford Coppola Winery Series of Hiring Fairs
Wine Road Barrel Tasting Event
2 WAYS TO BUY YOUR DINNER TICKETS
Mail your check to:
Geyserville Chamber of Commerce
Attn: Dinner Reservations
P O Box 276
Geyserville, CA 95441
OR
Buy online at:
www.geyservillecc.com

THIS MONTH'S SPEAKER WILL BE Karissa Kruse of Sonoma County Winegrowers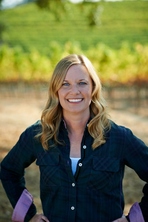 Karissa Kruse is the current President of the Sonoma County Winegrowers. This group is dedicated to the promotion of Sonoma County as one of the world's premier grape growing regions. Hear her take on where this important local industry is headed.
This Month's Featured Wines are from ALEXANDER VALLEY VINEYARDS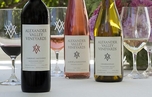 For this month's dinner, our wine steward, Erik Overholt, has arranged to feature red and white wines from Alexander Valley Vineyards on the dinner table. Please enjoy responsibly.
2018 Oliver Ranch Tour to Benefit Geyserville Chamber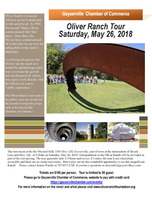 The Oliver Ranch Tour is coming. This year's tour will benefit the Geyserville Chamber, so we would love your support. The date for the Oliver Ranch Tour will be:
Saturday, May 26th
$100 per person
Departs 9:30 am
from Oriental
Community Hall
For more information, contact Karen Waelde at 857-1728 or find the flyer and info under
Events
on our website.
Free Bookmobile in Geyserville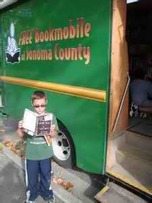 The bookmobile will be in Geyserville again next week and, again, on March 27th.
Tuesday February 27th and March 27th
5:00 to 6:30 pm
Geyserville Avenue across from the Park & Ride Lot
Upcoming Events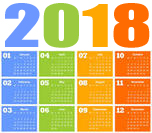 February 27th--
Geyserville Planning Committee Meeting
, at the Geyserville Fire Station, 7:00 to 9:00 pm
March 2nd, 22nd & April 18th--Hiring Fair at Francis Ford Coppola Winery, 1:00 pm to 4:00 pm each day
March 2nd-4th & March 9th-11th--Barrel Tasting at participating Wine Road Wineries
March 13th--Geyserville Chamber Member Dinner, at Oriental Community Hall. Social Hour begins at 6:15, and Dinner at 7:15 pm
February 27th & March 27th--Free Bookmobile will be in Geyserville 5:00 pm to 6:30 pm, across from the Park & Ride Lot
March 27th--
Geyserville Planning Committee Meeting
, at the Geyserville Fire Station, 7:00 to 9:00 pm
May 28th--
Geyserville Chamber Oliver Ranch Tour,
departs from Oriental Community Hall at 9:30 am
THANK YOU TO OUR CORPORATE GCC SPONSORS:
Atlas Vineyard
Management
Big John's Market
California American
Water
Four Seasons
Vineyard
Management
Francis Ford
Coppola Winery
Gehrett

&

Zunino


Builders
Golden Key Wealth
Management
North County
Properties
River Rock Casino
The Ranch Sonoma
W.C. Sanderson
Ford