March Events, News & Announcements

Reservations Still Available for
March 13th

Member Dinner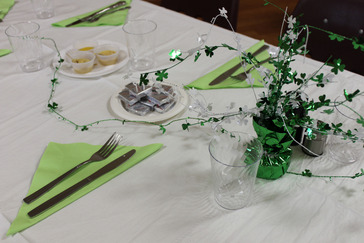 Tickets are still available for the

Geyserville

Chamber dinner next Tuesday.

Social Hour: 6:15 to 7:00 pm

Dinner: 7:15 pm




Cooking This Month's Dinner:

Dry Creek Neighbors Club




MENU

Green Salad with Honey Mustard Dressing
Corned Beef and Cabbage
with Red Potatoes and Baby Carrots
Pistachio Cake with Whipped Cream




Featuring Wines from

Alexander Valley Vineyards

at dinner

We encourage you to bring your own wine glass.

This Month's Speaker is

Karissa Kruse,
President of Sonoma County Winegrowers




We have recently launched a new website at geyservillechamber.com. Though it looks a little different, payments for dues and dinner reservations can still be made on the site. Dinner reservations now appear under Events, then Member Dinners. Look for the current month and year.




Diavola Awarded for Slow Food
St. Patrick's Day Jiggs & Maggie Dinner at Odd Fellows
2nd Barrel Tasting Weekend
Francis Ford Coppola Winery
What's New at Geyserville Chamber
2018 Oliver Ranch Tour to Benefit Geyserville Chamber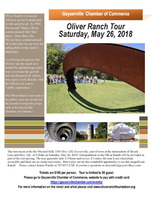 The Oliver Ranch Tour is coming. This year's tour will benefit the Geyserville Chamber, so we would love your support. The date for the Oliver Ranch Tour will be:
Saturday, May 26th
$100 per person
Departs 9:30 am
from Oriental
Community Hall
Parking Lot
For more information, contact Karen Waelde at 857-1728 or find the flyer and info under
Events
on our website.
Bookmobile in
Geyserville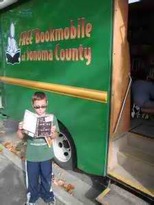 The Bookmobile will be in
Geyserville
this month. Look for them across from the Park & Ride Plaza.
5:00 pm to 6:

30 pm

Geyserville

Avenue Across from the Park & Ride lot
For the Younger Generation: Healdsburg Museum Seeks Student Essays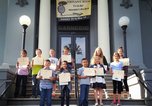 Calling all 2nd through 8th Graders in Geyserville, Healdsburg, and Windsor! The Healdsburg Museum is seeking entries for their annual Essay Contest.
Students should interview a grandparent, or older relative, and write about an experience or event in their family's past.
Deadline for submissions is Friday, April 6th, at 4:00 pm.
For more information, or to receive an info packet, contact the museum at 707-431-3325, or visit the museum at 221 Matheson Street. The museum is open Wednesday through Saturday from 11:00 am
to 4:00 pm.
Certificates and prizes will be awarded at a special ceremony at the Museum.
Upcoming Events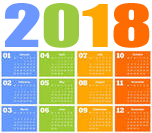 Geyserville

Chamber of Commerce Board Meeting, at the Fire Station 5:30 to 7:00 pm
Geyserville

Chamber of Commerce Members' Dinner, at Oriental Community Hall, 6:15 to 9:00 pm
Geyserville Oddfellows Jiggs & Maggie Corned Beef & Cabbage

Dinner, at Oddfellows Hall, 5:00 to 8:00 pm
March 27
th
--
Free Bookmobile in Geyserville, across from Park & Ride lot, 5:00 pm to 6:30pm
March 27
th
--
Geyserville Planning Committee, meets every 4th Tuesday--at the Fire Station, 7:00 to 9:00
pm
Tour, meets at 9:30 am at Oriental Community Hall Parking Lot
April 6
th
--
Healdsburg Museum History Essays DEADLINE 4:00 pm
THANKS TO OUR CORPORATE GCC SPONSORS:
Atlas Vineyard
Management
Big John's Market
California American
Water
Four Seasons
Vineyard
Management
Francis Coppola
Winery
Garzini Welding
Geyserville Inn &
Geyserville Grille
Golden Key Wealth
Management
North County
Properties
River Rock Casino
Syar Industries, Inc.
The Ranch Sonoma
W.C. Sanderson
Ford