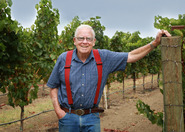 Al Cadd Receives
Lifetime Contribution to Sonoma County Agriculture Award from Harvest Fair
The Sonoma County Harvest Fair has selected Geyserville Chamber member Al Cadd to receive its Lifetime Contribution to Sonoma County Agriculture award.
Al Cadd has worked tirelessly to preserve the farming lifestyle, which is so familiar to him and most Geyserville residents, so that others will be able to enjoy it for years to come. According to the story circulated by the Harvest Fair folks, Al was really surprised when he learned of the honor, which is no surprise to anyone who knows him.
Al began working the ranch in 1947 upon his return from a stint in the Merchant Marines, the same year he married Alyce. The ranch has had several incarnations: as a small 50 cow dairy, growing hops, and prunes, as well as apples. He also worked for the Sonoma County Flood Control and Water Conservation District for 16 years. Al and Alyce still live in the Alexander Valley farmhouse built by his grandfather in 1919. Their ranch, which is now planted in wine grapes, has been managed by son, Larry, since Al "retired" in 1991.
Since retiring, Al helped to found the Alexander Valley Association and served on their founding board. He currently serves on the board of the Russian River Property Owners Association, and served as their president for 15 years. He continues his work to protect the rights of local farmers and property owners and to preserve the area for agriculture, protecting it from urban development.
Al, and the other Harvest Fair Award recipients will be celebrated at a special dinner held on September 28th at the Wells Fargo Center for the Arts.
Cameron Mauritson is the winner of the Harvest Fair 2014 Outstanding Young Farmer award. Cameron is a partner in the family business and the current President of the Winegrowers of Dry Creek Valley.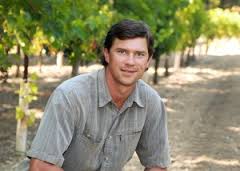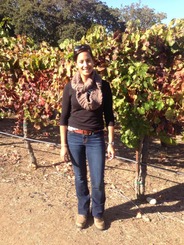 Lise Asimont is the winner of the Harvest Fair 2014 Outstanding Young Person in Agribusiness award. Since
2006 she has been part of the winemaking team at Francis Ford Coppola Winery, one of the chambers largest supporters.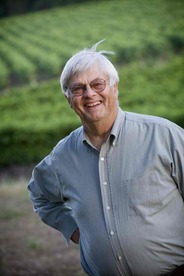 David Stare is the 2014 Harvest Fair selection for of their Lifetime Contribution to the Sonoma County Wine Industry award. David was the founder of Dry Creek Vineyards and a pioneer winegrower in Dry Creek Valley with a number of "firsts" in the wine industry. He is now retired and daughter Kim Stare Wallace continues their success.
All of the Harvest Fair award recipients will be honored at the September 28th Awards Dinner at the Wells Fargo Center for the Arts. The Harvest Fair will be October 3-5. For more information on the awards winners, the Harvest Fair or the Awards Dinner, please visit the Harvest Fair website.