April Events, News, & Announcements

Geyserville Chamber Members Dinner is Tuesday, April 11th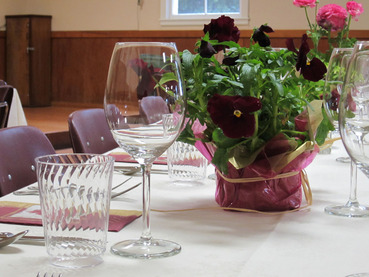 There are still reservations available for Geyserville Chamber's dinner on Tuesday, April 11th. The Chamber counts on your attendance to help support our groups and our Geyserville events. We encourage you to invite family, friends, and potential members to this month's dinner.
MENU
Southwestern Salad
Pork Chile Verde
with Warm Tortillas
Rice & Beans
Mexican Chocolate Cake
This month's dinner will be prepared by the
Geyserville Elementary Parents Club and DELAC
Wines this month will be from Preston Farm & Winery, and our speaker will be Kieth Woods of the North Coast Builders Exchange

Town Meeting Tonight!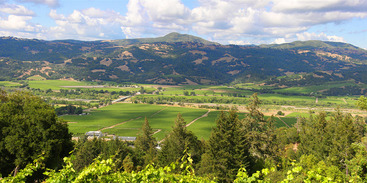 Photo courtesy of Rick Tang Photography
The Geyserville Town Meeting will be held:
Tuesday, April 4th
at New Tech Academy
(Geyserville Ed Park)
Registration 6:45 pm
Meeting 7:00 pm
Representatives from the Geyserville Fire Protection District, the Sonoma County Sheriff's Department, Geyserville Unified School District, California American Water, and 4th District Supervisor, James Gore will be at the meeting.
There are 5 board seats up for election, and each board member serves a 2 year term. Write-in candidates may be nominated at the meeting. You must be present to vote.
2017 Board Candidates so far are Ted Elliott (incumbent), David Luebkeman (incumbent), Dan Dragos (incumbent), Kevin Thompson (incumbent), and Michael Yosowitz (incumbent).
Geyserville May Day Celebration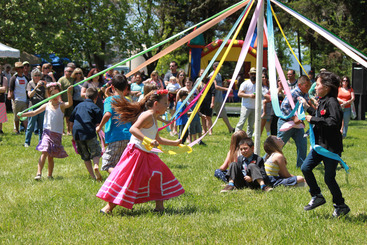 May Day is Coming! This is a favorite local event that benefits Geyserville Schools and local non-profits. Don't miss the May Pole Dance, Kiwanis Rib-Cook Off, bouncy house, rock climbing wall, historical displays, egg toss, Ballet Folklorico performances, live music and all the great family-friendly activities on this fun-filled Sunday afternoon event.
Sunday, May 7th
Hoffman Grove Picnic Grounds
Noon to 4pm
More details, including entry forms, for the Kiwanis Rib Cook-off will be added to our website as they become available.
If you would like to help the chamber with set-up, tear-down, clean-up, organization, promotion, or sponsoring the bounce house or rock climbing wall, please contact the chamber at moreinfo@geyservillecc.com.

Link to my website
Oliver Ranch Tour is SOLD OUT!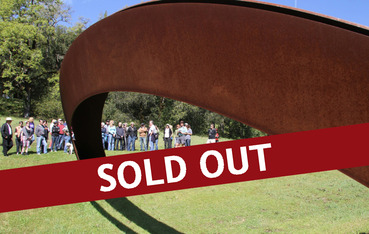 Thank you to everyone who signed up for this year's tour benefitting the Geyserville Community Foundation. Should you need to cancel, please c
ontact Victoria Heiges at 415-608-6160 or email her at heiges123@yahoo.com.
You can also contact her for additional questions or information.
The tour will be on Saturday, May 13th. Flyer and additional information on our website (see links below).
You're Invited!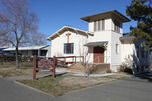 Geyserville Christian Church will be holding Easter Services on:
Sunday, April 16
10:30am-11:30am
21304 Geyserville Avenue
Regular Sunday services are every Sunday at 10:30. ALL are welcome!
CALPINE Geysers Tour Schedule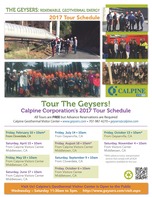 The Geysers tour schedule for 2017 is now available. The next tour will be on April 15 leaving from the Midlletown Calpine Visitors Center. The next local departure tour will be on Friday, July 14 from Geyserville. Go to our website for more information and to print the complete tour schedule for 2017.
Link to my website
Sneak Peak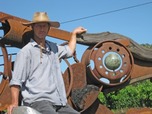 Bryan Tedrick will attend the Chamber dinner meeting in April. Chamber members can meet him and ask about his current projects. If you have scrap metal you can donate, please contact Victoria Heiges at heiges123@yahoo.com
Bookmobile in Geyserville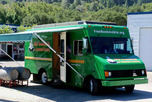 The Bookmobile will again be in downtown Geyserville. They will be in their usual spot across from the Park and Ride lot. Check out their great selection of free books each month.
Tuesday, April 25th
5:00 pm to 6:30pm Geyserville Avenue Across from the Park & Ride Lot
Upcoming Events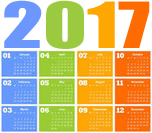 April 4th--Geyserville Annual Town Meeting, at Geyserville New Tech Academy, 7:00 pm
April 11th--Geyserville Chamber Members Dinner, 6:15 to 9:00 pm
April 15th--Calpine Tour of The Geysers, 10:00 am
April 25th--Free Bookmobile in Geyserville, 5:00 to 6:30 pm
May 7th--Geyserville May Day Celebration, Hoffman Grove Picnic Grounds, Noon to 3 pm
May 13th--Oliver Ranch Tour, SOLD OUT, contact to be added to the waiting list
THANKS TO OUR CORPORATE GCC SPONSORS:
A Plus Locksmith
Big John's Market
California American
Water
Calpine Corporation
Four Seasons
Vineyard
Management
Francis Coppola
Winery
Garzini Welding
Gehrett & Zunino
Builders
Geyserville Inn &
Geyserville Grille
Golden Key Wealth
Management
North County
Properties
River Rock Casino
Silver Oak Cellars
Syar Industries, Inc.
The Ranch -
Sonoma
W.C. Sanderson
Ford