March Monthly Member Dinner
Geyserville Oriental Community Hall ~ 1000 Hwy 128
Tuesday, March 8, 2016

March Monthly Members Dinner

$26.00 per Person
Tickets go on sale the 25th of each month and usually sell out quickly, so please reserve your spot soon*.
Social Hour: 6:15 to 7:00 pm
Dinner: 7:10 pm
Members are welcome to join us just for the Social Gathering before dinner without staying to dine
Cooking This Month's Dinner:
Dry Creek Neighbors Club

MENU
Spinach Salad
with Honey Mustard Dressing
Corned Beef & Cabbage
Red Potatoes and Baby Carrots
Pistachio Bundt Cake
with Whipped Cream
Featuring Wines from
Pedroncelli at dinner

We encourage you to bring your own wine glass, or you can purchase one of the Geyserville Chamber's new tote bags with 2 logo glasses for $15.
This Month's Speaker is
Pamela Jeane,
Sonoma County Water Agency
*No reservations will be held without payment. All refundable cancellations must be made 72 hours in advance. Those on the waiting list get preference for
next month's dinner meeting.

More Geyserville Community News & Announcements
AVFS Red Carpet Event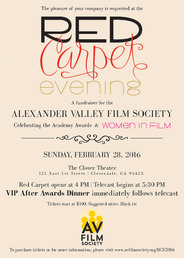 Join the Alexander Valley Film Society on Oscar Night, this Sunday, as they celebrate Women in Film.
Sunday February 28th
The Clover Theater
121 East 1st Street,
Cloverdale
Red Carpet Opens 4:00pm
Telecast Begins 5:30pm
VIP After Awards Dinner immediately follows telecast. Tickets start at $100. Black Tie attire suggested. Go to the AVFS website for further information and to purchase tickets.
AVFS website
Annual Jiggs & Maggie Dinner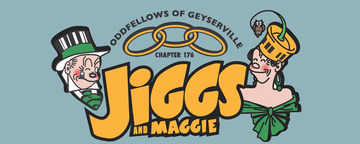 Join the Oddfellows as they raise money for the retrofit of their historic downtown Geyserville building.
Jiggs & Maggie Corned Beef and Cabbage Dinner
Oddfellows Hall 176
21027 Geyserville Avenue
Saturday, March 19th
5-8 pm
Live Music and Silent Auction
Biscuits & Gravy Breakfast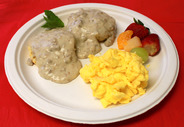 This year's annual Biscuits and Gravy will go to a Geyserville High School scholarship and helping Geyserville Schools with any special needs or expenses. Come help us help our community.
Breakfast includes scrambled eggs, biscuits and sausage gravy, fruit salad, orange juice and coffee or tea. Adult beverages are available for an additional cost.
Oriental Community Hall
Sunday, April 10th
8am to 11am
Adults $10 -- Kids $5 (under 12)
Breakfast includes biscuits and gravy, scrambled eggs, fruit, orange juice, coffee or tea.
Oliver Ranch Tour April 10th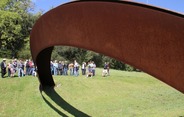 The tour will meet Sunday morning, April 10th at Oriental Community Hall on Highway 128 at the corner of Moody Lane at 9:30am. This is also the morning of the OCH Biscuits and Gravy breakfast so consider leaving time for breakfast, as well as extra time to find a parking spot. Transportation to the rach will be provided as part of the tour pricing.
The tour general lasts 2 to 3 hours and overs 2.5 miles. The tour is noth wheelchair accessible, and there are no onsite rest rooms. Reservations are $100 per person and are on a first-come, first-served basis. The tour is limited to the first 50 guests.
Make checks payable to Geyserville Chamber of Commerce, and mail to:
Karen Waelde/Oliver Tour
North County Properties
P. O. Box 527
Geyserville, CA 95441
2 WAYS TO BUY YOUR DINNER TICKETS
Mail your check to:
Geyserville Chamber of Commerce
Attn: Dinner Reservations
P O Box 276
Geyserville, CA 95441
OR
Buy online at:
www.geyservillecc.com

Our Speaker this month is PAMELA JEANE of the Sonoma County Water Agency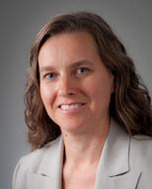 Pam Jeane is a manager for the Sonoma County Water Agency, so this promises to be an interesting and informative chamber meeting. Pam is responsible for the continuous operation and permitting of the Water Agency's potable water and sanitation facilities. She completed her bachelor's degree in civil engineering at California State University at Chico and is a registered civil engineer. She has been with the Water Agency since 1991.
This Month's Featured Wines on the Dinner Table are from PEDRONCELLI WINERY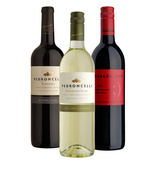 For this month's dinner our wine steward, Erik Overholt, has arranged to feature wines from Pedroncelli Winery on the dinner table. Please enjoy responsibly.
Trione "Not Barrel Tasting" Event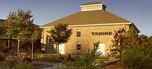 Trione Winery presents "Not Barrel Tasting" weekend, March 12th and 13th. Avoid the craziness of the barrel tasting weekend and come relax at Trione Winery. On both days, from 11 - 4 pm we will have live music. Saturday it will be from BackTrax. Sunday it will be from the Kyle Martin Band.
Bring your kiddos and pets, spend the afternoon sipping wines by the glass in the almost-spring-like weather. Bring a picnic and enjoy sliders and tacos from Peloton Catering. $20 per person for two glasses of wine and two food items. Sorry, no Barrel Tasting wristbands allowed! (Trione Wine Club members excepted).
BONUS: On Sunday, there will be a Swap & Sale to benefit CAPS for Sloan House Shleter and Harold House Tranisitonal children and housing from 12:30 to 4:30pm. In the old stone building.
THANK YOU TO OUR CORPORATE GCC SPONSORS:
A Plus Locksmith
Big John's Market
Calpine Corporation
Four Seasons Vineyard Management
Francis Ford
Coppola Winery
Garzini Welding
Gehrett & Zunino
Builders
Geyserville Inn &
Geyserville Grille
North County
Properties
River Rock Casino
Silver Oak Cellars
Syar Industries, Inc.
Taylor Electric
Trione Vineyards
and Winery
W.C. Sanderson
Ford