Events, News, & Announcements

Geyserville Monthly Chamber Dinners Resume in October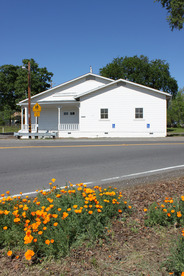 Mark your calendars now for the 2nd Tuesday of each month so you won't miss out on our monthly Member's dinners October through June. Reservations are not yet available, but the dinner announcement, with menu and speaker information, will be sent via email on September 25th, and reservations should be available online by that date. If you have not been getting your copy directly, send us your email or sign up via our website at www.geyservillecc.com
Fall Colors Is Coming Sunday, October 25th!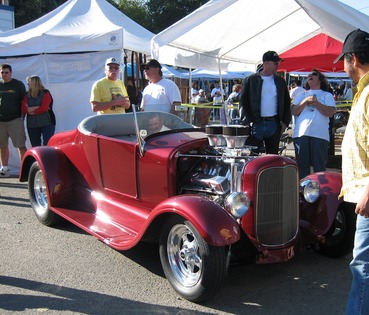 Mark your calendars for one of Geyserville's favorite hometown events--the Fall Colors Festival and Vintage Car Show!
Fall Colors raises money for Geyserville Schools.
You can help by becoming a GEF sponsor! An interface of sponsorship opportunities and needed items is available at the
Geyserville Educational Foundation website
or print a
Other Fall Colors Activities...
Fall Colors Festival begins at 10am
Annual Firemen's Pancake Breakfast 8am - 11am
followed by...
Biggest Pumpkin Contest
Scarecrows ~ Downtown wineries
and restaurants open
Silent auction ~ Geyserville Heritage Row
50s music in the streets ~ Food and craft booths
Children's games ~ Mexican Plaza
Fun for the Whole Family!
The chamber is now accepting Craft Vendor applications, which are available on our website. Geyserville Kiwanis is gearing up for Fall Colors as well, and their Car Show application is also available on the Chamber's website under our calendar of events (see link below).

Pine Flat History Hike
After School Art Education
Café Lucia Fado Night
It's Coming... The Black & White Ball
Oliver Ranch Tour has a Few Spots Remaining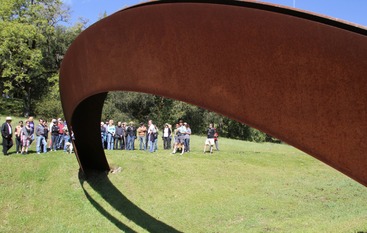 Saturday, September 26th
Meet at 9:30 at Oriental Community Hall
(the corner of Hwy 128 and Moody Lane)
$100 per person
Please mail your reservations checks to:
Geyserville Community Foundation
P O Box 593
Geyserville CA 95441
Contact Victoria Heiges at 415-608-6160 or email her at heiges123@yahoo.com
Bookmobile in Geyserville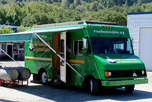 The free Bookmobile will again be in Geyserville on Tuesday, September 29, from 5:00 to 6:30pm, in their usual spot across from the Park & Ride Visitors Plaza. Come check out the great selection of books. Everyone is welcome!
Alexander Valley Healthcare Health Tip Series

Talks with the Doc
Niranjana Parthasarath, MD, will share tips for healthy living on Monday,
September 14, at 7:30pm, 6 Tarman Drive (across from the Owl Café).
This is the first in a series of healthy living seminars, held in both English and Spanish.
To register call or for more info call Deborah Howell at 894-4229.



Upcoming Local Events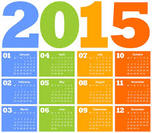 Sep 14--Talks with the Doc, Alexander Valley Healthcare, 6 Tarman Drive across from the Owl Cafe, 7:30 p.m.
Sep 19
--
History Walk at Pine Flat,
with Joe Pelanconi, 9am - Noon
Sep 19
--
JAWS at the Drive-In,
movie night at Citrus Fairgrounds sponsored by AVFS, 6:30, www.avfilmsociety.org
Sep 26
--Oliver Ranch Tour meet at Oriental Hall for transport to Ranch, 9:30 am to 12:30 pm--reservations required
Sep 27--Traditional Fado Night Dinner Performance, Five Course dinner and music performances at Cafe Lucia
Sep 29--Free Bookmobile of Sonoma County will be in Geyserville across from the Park & Ride lot from 5 to 6:30 pm
October 23-25
--
Alexander Valley Film Festival
at the Raven Film Center and The Clover Theater--see their website for more info
October 25--Fall Colors Festival and Vintage Car Show, downtown,
10 to 3
November 28
--Geyserveill Tree Lighting & Tractor Parade
--Save the Date! Applications available soon.
December 31
--
Black and White Ball--Save the Date!
Submit Your Events & Announcements
Send us the event name, date, time, cost and contact information!
Go online to our
Events Calendar
and use the "Post Your Event" area at the right or send us an email with all the required information to moreinfo@geyservillecc.com.
SUBMISSION DEADLINES
1st of the Month for inclusion in our 800+ subscriber Newsletter
published on or near the 5th of the month
20th of the Month for inclusion in our Member Dinner Announcement sent on the 25th of the month
THANKS TO OUR CORPORATE GCC SPONSORS:
A Plus Locksmith
Big John's Market
Calpine Corporation
Francis Coppola
Winery
Garzini Welding
Gehrett & Zunino
Builders
Geyserville Inn &
Geyserville Grille
North County
Properties
River Rock Casino
Silver Oak Cellars
Syar Industries, Inc.
Taylor Electric
Trione Vineyards
and Winery
W.C. Sanderson
Ford