March Monthly Member Dinner
Geyserville Oriental Community Hall ~ 1000 Hwy 128
Tuesday, March 14, 2017

Geyserville Chamber of Commerce March Members' Dinner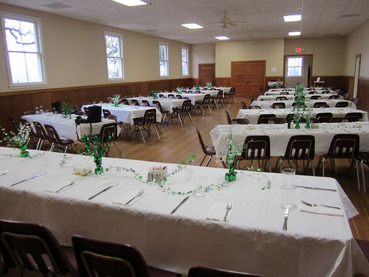 $26.00 per Person
Tickets go on sale the 25th of each month and can sell out quickly. Please reserve your spot soon*.
Remember to invite family, friends, and potential members
to this month's dinner.
Social Hour: 6:15
Dinner 7:15 pm
Members are welcome to join us just for the Social gathering before dinner without staying to dine
Cooking This Month's Dinner:
Dry Creek Neighbors Club


MENU
Rolls and Butter
Spinach Salad
with Honey Mustard Dressing
Corned Beef & Cabbage
with Carrots and Red Potatoes
Pistachio Cake with Whipped Cream
Featuring Wines at dinner from
Virginia Dare Winery

We encourage you to bring your own wine glass. We hope to have new Geyserville Chamber logo glasses for purchase in-stock again soon.
This Month
Marrianne McBride
Council on Aging CEO
*No reservations will be held without payment. All refundable cancellations must be made 72 hours in advance. Those on the waiting list get preference for next month's dinner meeting.

More Geyserville Community News & Announcements
Oscars Red Carpet Evening with Alexander Valley Film Society is This Sunday!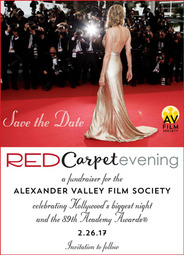 The AVFS is bringing the Oscars alive in Cloverdale with Black Tie oppulence at their third annual Oscars fundraising event at the Clover Theater on Sunday, February 26th.
All attendees will enjoy a screening of the Oscars on the big screen, plus a red carpet entrance for fashionably dressed guests, a cocktail lounge, and hors d'oeuvres prepared by Domenica Catelli, plus a special guest emcee for the evening. Dinner will follow the Oscars screening.
The event begins at 4pm, with the Oscar Screening beginning at 5:30 and takes place at 121 East First Street, Cloverdale. Tickets available online. Even if you can't attend, you can join the fun by participating in the online Silent Auction.
(See links below).
Oliver Ranch Tour May 13th!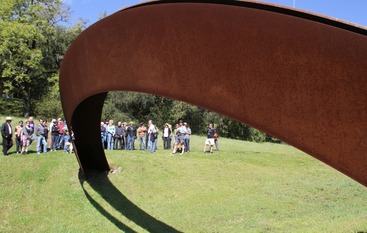 Saturday, May 13, 2017 is the date for the upcoming Oliver Ranch Tour. This year's tour will benefit the Geyserville Community Foundation. Please contact Victoria Heiges for more info at 526-608-6260 or email her at heiges123@yahoo.com
You will find a printable and viewable flyer online under the Chamber Calendar of events, and a link below to the Oliver Ranch Foundation for more info on the sculptures.
Oliver Ranch Foundation website
Collecting Rusty Junk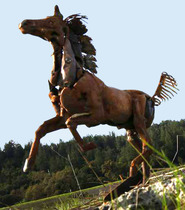 We're still looking for donations and rusty agricultural salvage to help Bryan Tedrick complete his "just for Geyserville" sculpture. He will need several tons of rusted metal and is particularly fond of old farm equipment and tools. If you have agricultural parts and pieces to contribute to this great project, please email a photo of your "junk" to Victoria Heiges at heiges123@yahoo.com. Any contributions, cash or metal, will reduce the end cost for the community. Thank you in advance!
Volunteer for Geyserville Events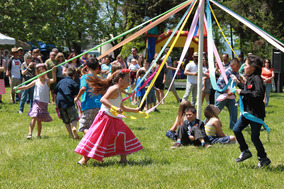 The Geyserville Chamber sponsors several events in Geyserville throughout the year.Next up is the May Day Festival on the first Sunday in May at Geyser Peak Park. This features a rib cookoff, bouncy house and rock climbing wall, plus great food and historical events. The chamber could use sponsors and set up and tear down help among other things. If you can help, please email us at moreinfo@geyservillecc.com and we will put you in touch with the event coordinator.
The
Fall Colors Festival & Vintage Car Show take place the
last Sunday in October. The Geyserville Kiwanis and the Chamber sponsor this event in downtown Geyserville. The
Tree Lighting & Tractor Parade event is the Saturday after Thanksgiving and this event may be in danger if we do not get help with set up, tear down, trash pickup, and many numerous odd jobs leading up to the event.
All of these events take much work from many volunteers, and we want to reach out to all of our members and residents of Geyserville.
There are tasks for just about everyone, and we would love to put your talents, interests, and helping spirit to work. If you would like to lend a hand with May Day, the Fall Colors Festival, and/or the Tree Lighting & Tractor Parade, please contact the Chamber at moreinfo@geyservillecc.com.
Biscuits & Gravy Fundraiser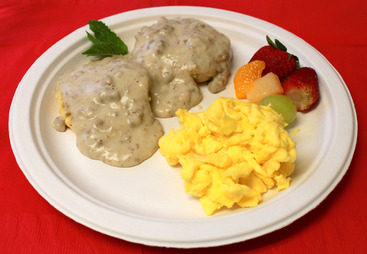 It is almost time for the Oriental Hall Biscuits & Gravy Breakfast! Please save the date:
Sunday April 2nd
8 am to 11 am
$10 Adults ~ $5 Kids
Save $1 on each
ticket purchased early
Contact the group at orientalcommunityhall@gmail.com for info on advance tickets.
Adult beverages also available for an additional charge
The group will serve the traditional
Bloody Mary's, Gin Fizzes, and Mimosas
Geyserville Business Development Group to Meet on March 22nd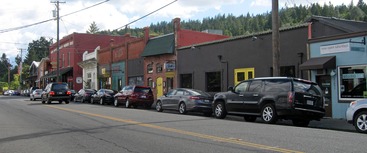 The Business Development Group of the Geyserville Chamber of Commerce is looking for the participation of any and all businesses in the 95441 zip code as they dream, plan, and problem solve for the businesses, large and small, in Geyserville.
For more information, please contact Dallas Saunders at geyservillebiz@yahoo.com
Business Development Group Meeting
Wednesday, March 22nd
9:30am-10:30am
2 WAYS TO BUY YOUR DINNER TICKETS
Mail your check to:
Geyserville Chamber of Commerce
Attn: Dinner Reservations
P O Box 276
Geyserville, CA 95441
OR
Buy online at:
www.geyservillecc.com

This Month's Speaker is MARRIANNE MCBRIDE Council on Aging CEO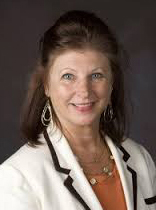 Marrianne McBride is the CEO of the Council on Aging and a dynamic speaker who addresses various issues and needs of our aging Sonoma County population. She may present an overview of the work of the Council on Aging, or information on the Meals on Wheels program, Healthy Aging, or the Sonoma County Wine Country games.
For more on Marrianne or the Council on Aging, visit their website:
This Month's Featured Wines are from VIRGINIA DARE WINERY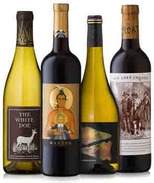 For this month's dinner our wine steward, Erik Overholt, has arranged to feature red and white wines from Virginia Dare Winery. Please enjoy responsibly.
New Healdsburg Museum Exhibit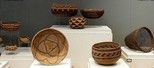 The Healdsburg Museum has opened their first exhibit of the year called "Treasures from the Healdsburg Museum Collection".
Highlights from the exhibit include Southern Pomo and Western Wappo baskets, the paintings of Alice Haigh Dixon, a Grace Hudson hooked rug, the original Healdsburg plot map, a ball and chain from the first jail in Healdsburg, plus many other wonderful local artifacts.
This exhibit will run through May 28th, and the museum is open to the public Wednesday through Sunday from 11am to 4pm. They are at 221 Matheson Street, and admission is always free.
Bookmobile in Geyserville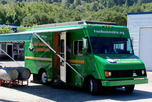 The Bookmobile will be in downtown Geyserville again on March 28th. They will be in their usual spot across from the Park and Ride lot, 5pm to 6:30pm
Save the Date! Local Forest Stewardship Conference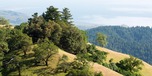 The North Coast Forest Conservation Working Group will present a conference for everyone on conserving and caring for our local forests.
This conference will take place June 7, 8 & 9th at Santa Rosa Junior College and will bring together scientist, foresters, landowners, students, and the public to learn about protecting our forests across landscapes and through generations.
Upcoming Events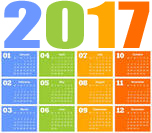 February 26th
--
AVFS Red Carpet Oscars Evening
, at the Clover Theater in Cloverdale, 4pm to 10pm
Now through May 28th
--
Treasures from the Healdsburg Museum Collection
, 221 Matheson Street, Healdsburg, Wednesday through Sunday, 11am-4pm
March 14th
--
Geyserville Chamber of Commerce Members Dinner
, 6:15 Social Hour, 7:15 dinner
May 22nd--Geyserville Business Development Group, at Odd Fellows Hall, 9:30 to 10:30am
March 28th
--
Free Bookmobile in Geyserville
, 5 to 6:30pm
April 2nd--Oriental Hall Biscuits & Gravy Breakfast, 8am-11am
May 13th--Oliver Ranch Tour benefiting the Geyserville Community Foundation, 9:30 am to 12:30 pm
THANK YOU TO OUR CORPORATE GCC SPONSORS:
A Plus Locksmith
Big John's Market
California American Water
Calpine Corporation
Four Seasons
Vineyard
Management
Francis Ford
Coppola Winery
Garzini Welding
Gehrett & Zunino
Builders
Geyserville Inn &
Geyserville Grille
Golden Key Wealth
Management
North County
Properties
River Rock Casino
Silver Oak Cellars
Syar Industries, Inc.
The Ranch Sonoma
W.C. Sanderson
Ford